For many, school is quickly approaching, and summer vacation is winding down. Even though you can enjoy Cuyahoga Valley National Park (CVNP) year-round, we put together a CVNP summer bucket list of places to visit before the school year starts!
SEE A WATERFALL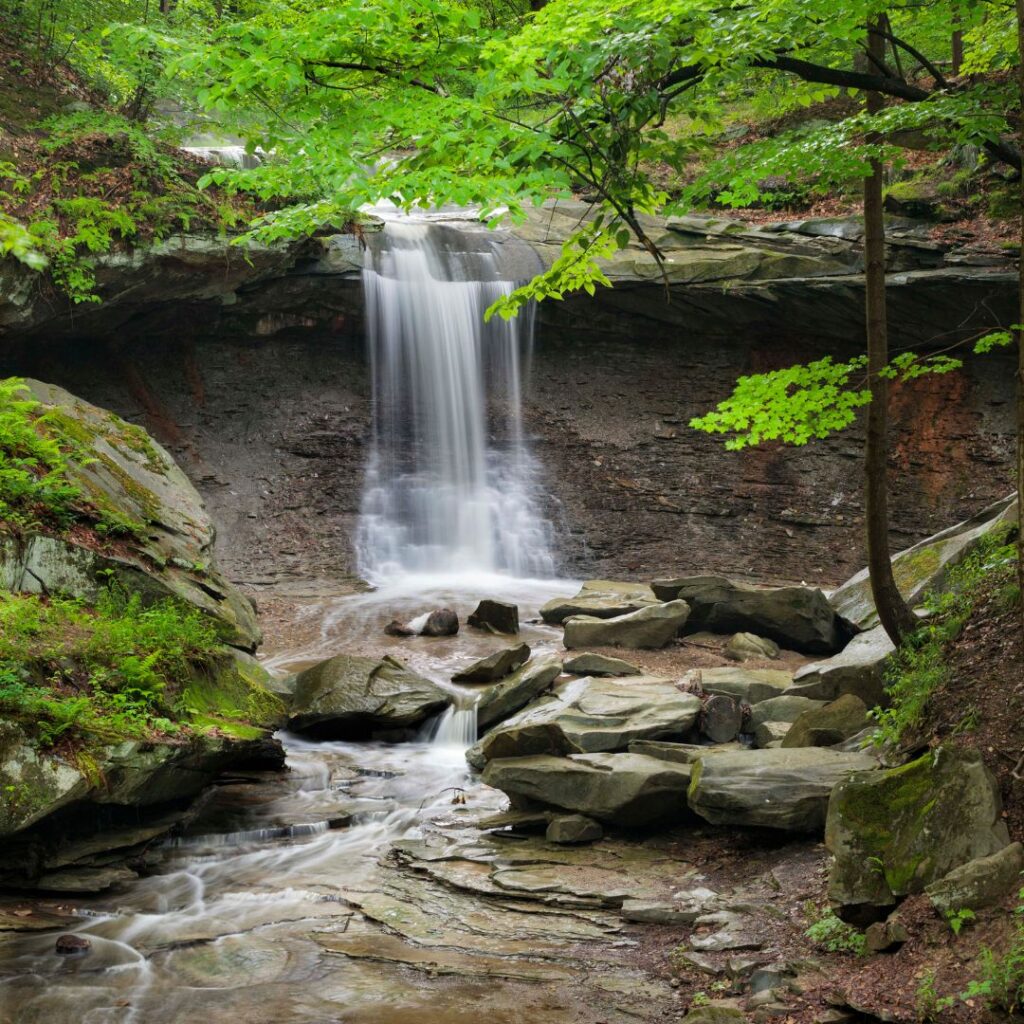 Brandywine Falls
Brandywine Falls is an iconic feature of CVNP. You can view the 60-foot falls from the partially accessible boardwalk. Park at the Brandywine Falls Trailhead and travel the boardwalk to the waterfall's gorge before encountering a stunning view of the cascading water. During summer, the parking lot is often full between 10 am and 4 pm, so consider visiting before or after peak hours.
You can also hike to the falls and explore the surrounding areas. See CVNP's Hike the Brandywine Gorge Loop page to learn about trail options.
Blue Hen Falls
If you're looking for a more challenging hike that leads to a waterfall, add Blue Hen Falls to your summer bucket list. The hilly hike begins across the street from the Boston Mill Visitor Center. There, you'll find a trail marker for the Buckeye Trail. The trail is steep at times. In fact, it begins with a 200-foot climb! When you arrive at Blue Hen Falls, pause to enjoy the sound and beauty of the 15-foot waterfall flowing over rocks!
Read more about trail conditions on CVNP's Hike to Blue Hen Falls from Boston page.
MARVEL AT THE LEDGES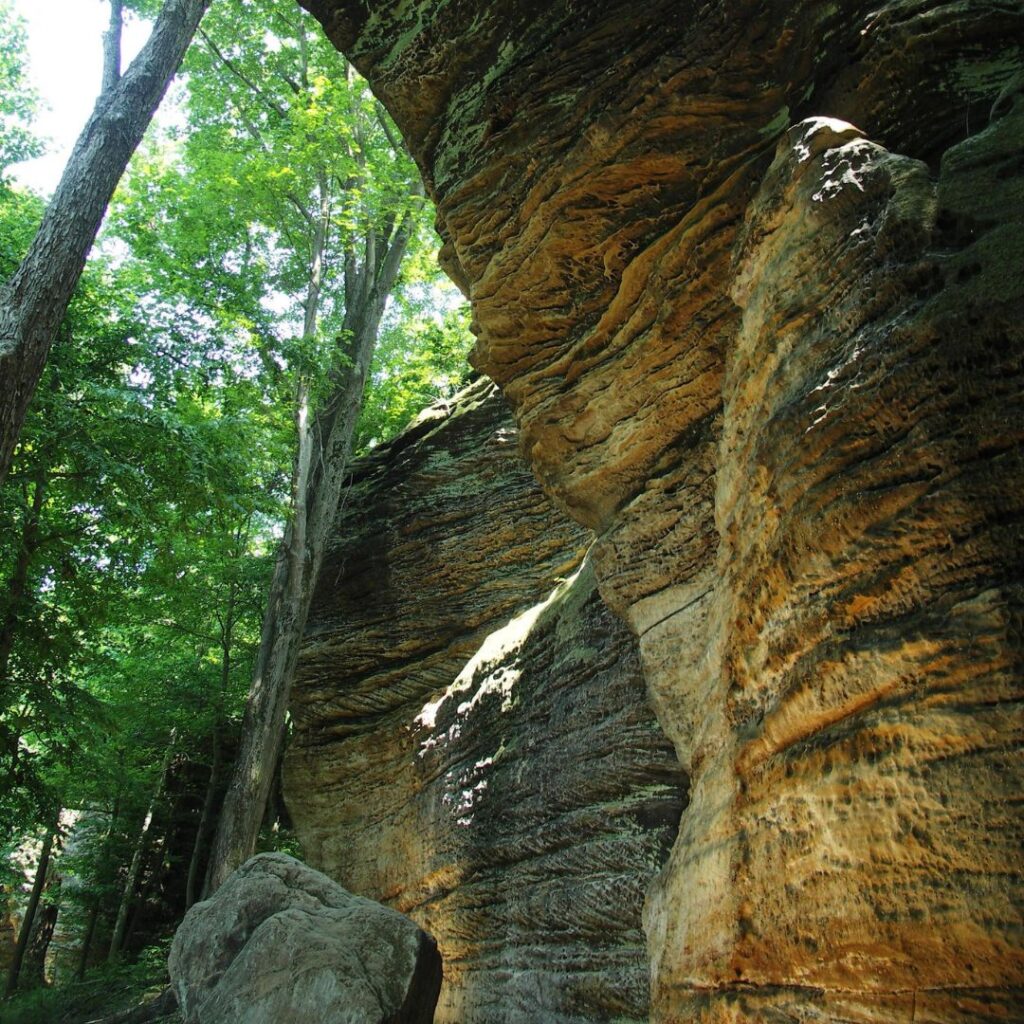 Visit the Ledges to see stunning rock formations. You can also get an inspiring view of nature from the Ledges Overlook, which is especially beautiful during sunrise and sunset. When hiking the Ledges Trail, expect some changes in elevation as you wind your way through the forest past impressive cliffs and boulders. Wearing sturdy shoes and bringing a hiking pole or stick can help you navigate the uneven, unpaved trail.
The Ledges Trailhead offers a sizeable parking lot, conveniently located near the Ledges Shelter and a large, grassy field. Visit the park's Hike the Ledges Trail page to learn more, including other options for hiking to the area.
HAVE FUN AT KENDALL LAKE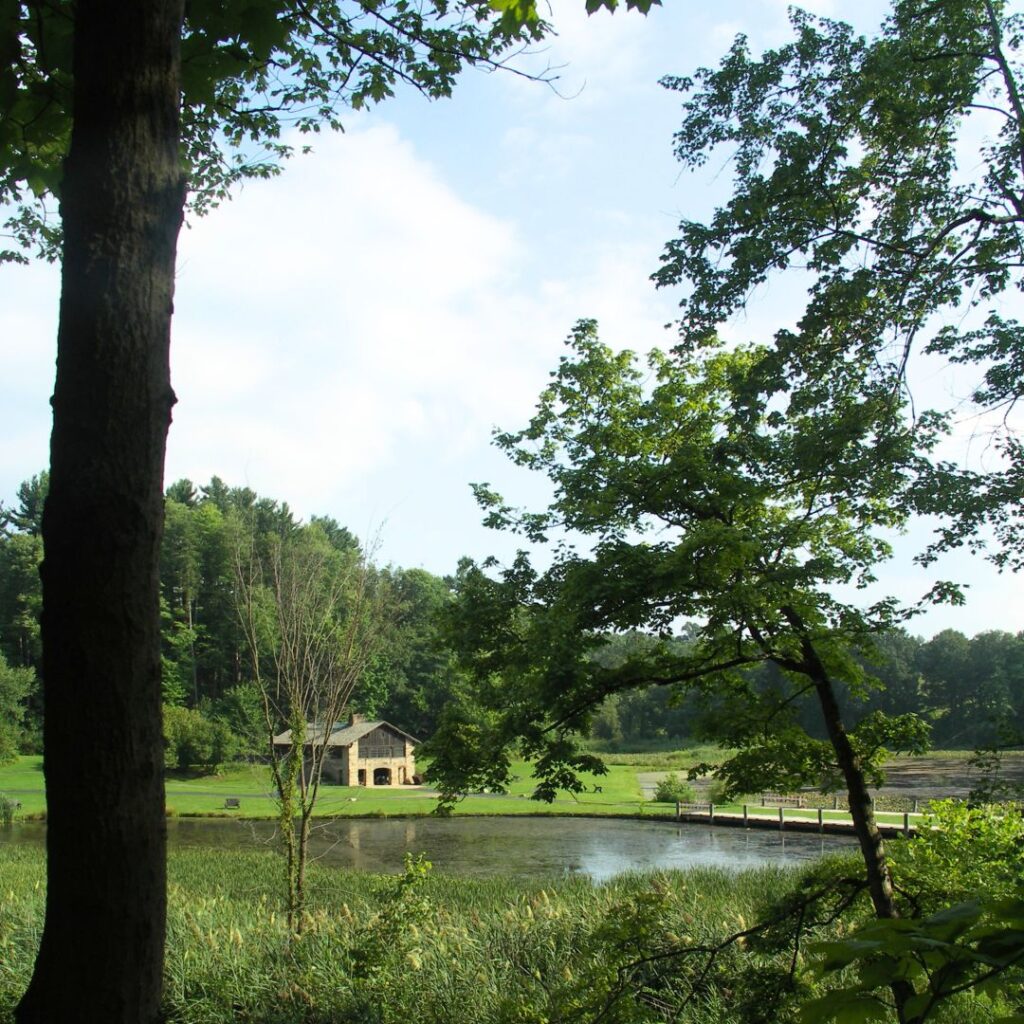 Kendall Lake has a lot to offer visitors: ample parking, trails, a picnic shelter, and a fishing pier (see fishing regulations here). The lake is beautiful, and it's a great place for viewing birds (especially waterfowl). Trails include the Lake Trail (a one-mile loop around the lake) and the Cross Country Trail (a 2.5-mile loop with some elevation change). You can also hike the Salt Run Trail (a 3.25-mile loop), which is near the dam along the Lake Trail.
To learn more about this area, visit the park's Kendall Lake Trailhead page. You can also experience Kendall Lake by attending Family Fun Days on August 26 and September 16 from 12:00 pm – 4:00 pm. Bring the family for an afternoon of summer fun featuring a DJ, art activities, fishing, hiking, and field games!
SPOT WILDLIFE AT BEAVER MARSH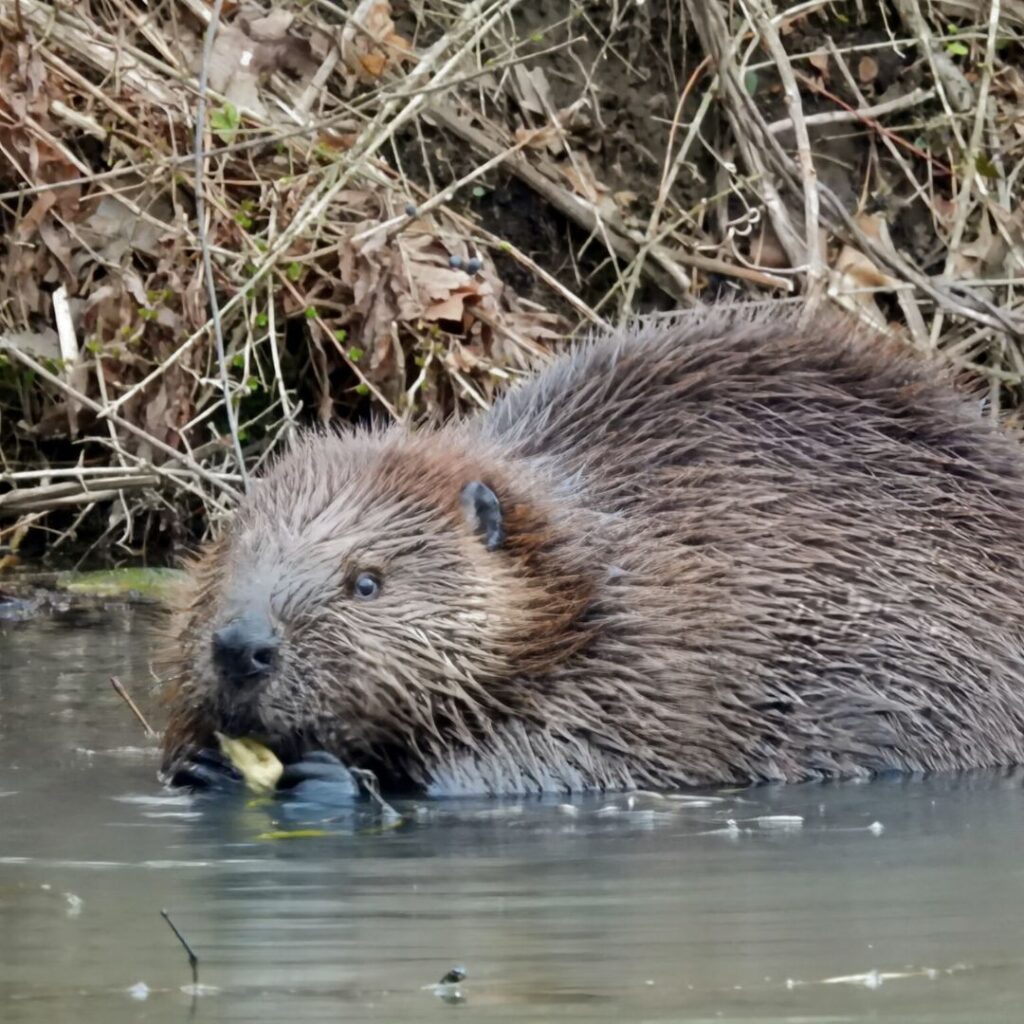 Beaver Marsh is a wonderful area for spotting wildlife. It's not unusual to see a variety of birds, including herons. Turtles, water snakes, and frogs are also commonly found at Beaver Marsh. If the timing is right, you may see a beaver swimming or munching on plants by the water bank. To learn more about the history of Beaver Marsh, the animals, and other helpful information, visit the park's webpage: The Beaver Marsh.

The trail to Beaver Marsh is fully accessible via the Ohio & Erie Canal Towpath Trail. For close parking, park at the Ira Trailhead but note that the lot can fill quickly on weekends with nice weather. For a longer hike along the Towpath to Beaver Marsh, park at the Hunt House Trailhead. Both options are accessible by wheelchair or stroller. The Towpath is also great for biking. If you choose to bike, please practice biking etiquette: keep your speed to a maximum of 15 mph, stay on the right, and pass on the left. To alert others, announce that you're passing on your left and ring your bike bell if you have one.
MAKE A DAY OF IT AT BOSTON
There's a lot to see and do in CVNP's Boston area, making it a great place to spend the day! Stop by the Boston Mill Visitor Center, where you can talk with a park ranger, volunteer, or staff member. While there, view exhibits, get trail maps, or pick up free Junior Ranger materials. Use the new pedestrian bridge to cross the Cuyahoga River. Visit the Conservancy Gallery (click here for current exhibit information and hours) and get a snack at Boston Store. Then, use the Boston Trailhead to head north or south on the Towpath, Valley, or Buckeye trail.
Another way to explore the area is by taking a self-guided tour using the official National Park Service app. Download the app and search for Cuyahoga Valley National Park. There, you'll find useful park information, including the self-guided tour: "The Ever-changing Boston Walking Tour."
Parking in the Boston area is available at the Boston Mill Visitor Center or the Boston Trailhead. Limited accessible parking is also available at the Boston Store Trailhead.
EXPLORE HORSESHOE POND & TREE FARM TRAIL
If you've never been to Horseshoe Pond, it's time discover this hidden gem. This serene area includes a fishing pier (see fishing regulations here) at the end of a short, paved trail connected to the Horseshoe Pond Trailhead parking lot. Nearby, a tree-lined boardwalk leads to a picnic shelter with a view of the water. Both the pier and boardwalk are wheelchair accessible.
From the Horsehoe Pond Trailhead, you can hike the Tree Farm Trail (a 2.8-mile loop), which takes you through fields and forests. If you love tall trees, one section of the trail is lined with rows of evergreens!
We hope you add some (or all) of these CVNP destinations to your summer bucket list! If you're looking for even more summer fun, check out CVNP's event calendar and the Conservancy's event calendar! There are so many ways to explore, learn, relax, play, and get involved in your national park!