Photo: NPS / Ted Toth
Clambake
Sunday, September 13
Please Note…
Due to COVID-19, the 2020 Clambake will not be taking place. However, we invite you to join us for a new, socially-distanced event, Picnic in Your Park, on Sept. 13. Learn more here.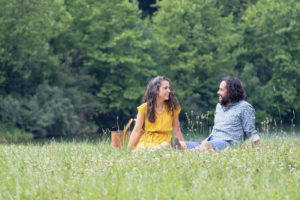 2019's Celebration
For 25 years, the Cuyahoga Valley Environmental Education Center has provided children with quality education and all the fun that a camp experience offers. From scientific exploration of the Cuyahoga River, to singing around a campfire, a generation of children have enjoyed what they often describe years later as their "best week of school". Over 30,000 children have benefited from the overnight program and over 200,000 from day programs. YOUR SUPPORT makes this possible for many children whose families could not otherwise afford to send them to camp. As we celebrate this important anniversary, we look forward to more years of sharing Cuyahoga Valley National Park with children and investing in them as well as the future of our planet.
EXPERIENCE the Environmental Education Center! As a Clambake guest you are invited to meander through the campus and share in camper experiences.
ENJOY an extraordinary dinner that includes a welcome cocktail, appetizers throughout the campus, New England clam chowder, one dozen Little Neck clams, one whole Maine Lobster, roasted chicken and all the sides long with a decadent dessert and open bar.
EXPECT your favorite part of the evening, an exciting live auction with some one-of-a-kind park experiences along with the opportunity to raise your hand to support scholarships for kids to attend camp.
Additional Details
Weather: The party is rain or shine.
Parking: Valet parking is provided.
Attire: Clambake casual.
Questions? Call 330-657-2909 ext. 222 or email events@forcvnp.org.
2019 Sponsors
Doug Cooper
Pat Holland
Bonnie Horovitz
William Hughes
Joanne Kim and Jim Nash
Lisa & Thom Mandel
Brett and Julie Reynolds
Angie and Jason Ridgel
The Steere Family
Corrine & Chuck Tennent