We're excited to announce two local teachers and their classes as recipients of the 2017 Adelstein Award! This annual prize is given to a school or class that demonstrates exceptional environmental education or stewardship activities. This year's winners have two remarkable environmental projects planned for their classes.
The award is presented to schools or classes that have attended programs at the Conservancy's Cuyahoga Valley Environmental Education Center, with the goal of extending the concepts learned there beyond the national park and into the classroom. The award is just one more way the Education Center is supporting educators as they teach children about the importance of protecting the natural world.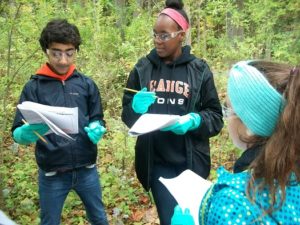 The 2017 Adelstein Award will be presented to Julie Fedak from St. Mary School in Chardon and Jim Trogdon from Coventry Middle School in Akron. Each recipient will receive $1,000 toward classroom education resources to enhance environmental education at their school site.
St. Mary School, Chardon – Julie Fedak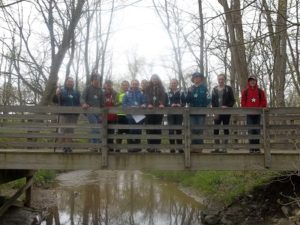 At St. Mary School, Ms. Fedak's class will use the award funds to build a "Salad Bar Greenhouse" from recycled plastic bottles, which students will use to grow vegetables for their lunches. At the Education Center, students had the opportunity to see how local foods were incorporated into their meals, so this project will expand upon that concept to provide students with healthy lunch options and allow them to get hands-on experience with growing their own food.
Students will learn about harnessing solar energy and using water-collecting methods to reduce runoff from the parking lot and school building. In the future, the permanent structure will help educate other students and the entire Chardon community about growing local food, reducing water runoff, building environmental structures, and more.
Coventry Middle School, Akron – Jim Trogdon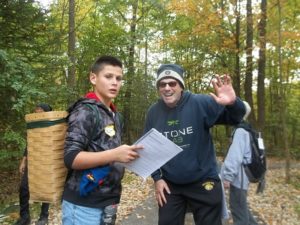 As part of Coventry Middle School's funded project, Mr. Trogdon's class will establish "C.R.E.W."—Coventry Rocks Environmental Warriors—to model the earth-friendly living and watershed stewardship that students learn at the Education Center. As part of the project, students will plant 100 trees in Cuyahoga Valley National Park in honor of the National Park Service Centennial, as well as over 1,000 trees along a stream at Cottage Grove Park in Coventry.
This project allows students to take action toward reducing their carbon footprint and use the sustainability lessons learned at the Education Center. The class is also partnering with EarthEcho International and the Education Center to conduct basic monitoring of local water sources and contribute to a worldwide database for water health around the globe.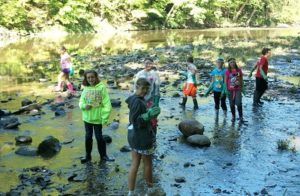 The Adelstein Award is named for Stanley and Hope Adelstein, who were passionate about environmental education and gave generously to environmental causes for over 50 years during their lifetime. The Adelsteins donated funds for this annual award with the hope that students and teachers would continue to expand upon what they learned at the Education Center.
The Cuyahoga Valley Environmental Education Center is operated by the Conservancy in partnership with the National Park Service. Together, we're committed to engaging the next generation of environmental stewards through immersive, outdoor programming in Ohio's national park. Teachers or schools interested in attending our programs or applying for the Adelstein Award next year should contact Amanda Schuster at the Education Center by calling (330) 657-2796 or emailing aschuster@forcvnp.org.