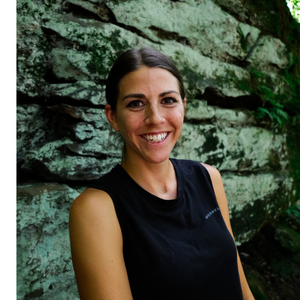 by Mady Stoner @wanderlustinohio
Spring is almost upon us, which means warmer temperatures, spring flowers and lots of mud! If you want to get your blood pumping and also avoid some of the muddier spots, add Furnace Run trail to your list. Park at the Everett Covered Bridge lot to start. The trail begins either right past the bridge, or across the street from the parking lot. It is a two-mile loop, so you can decide which direction to start.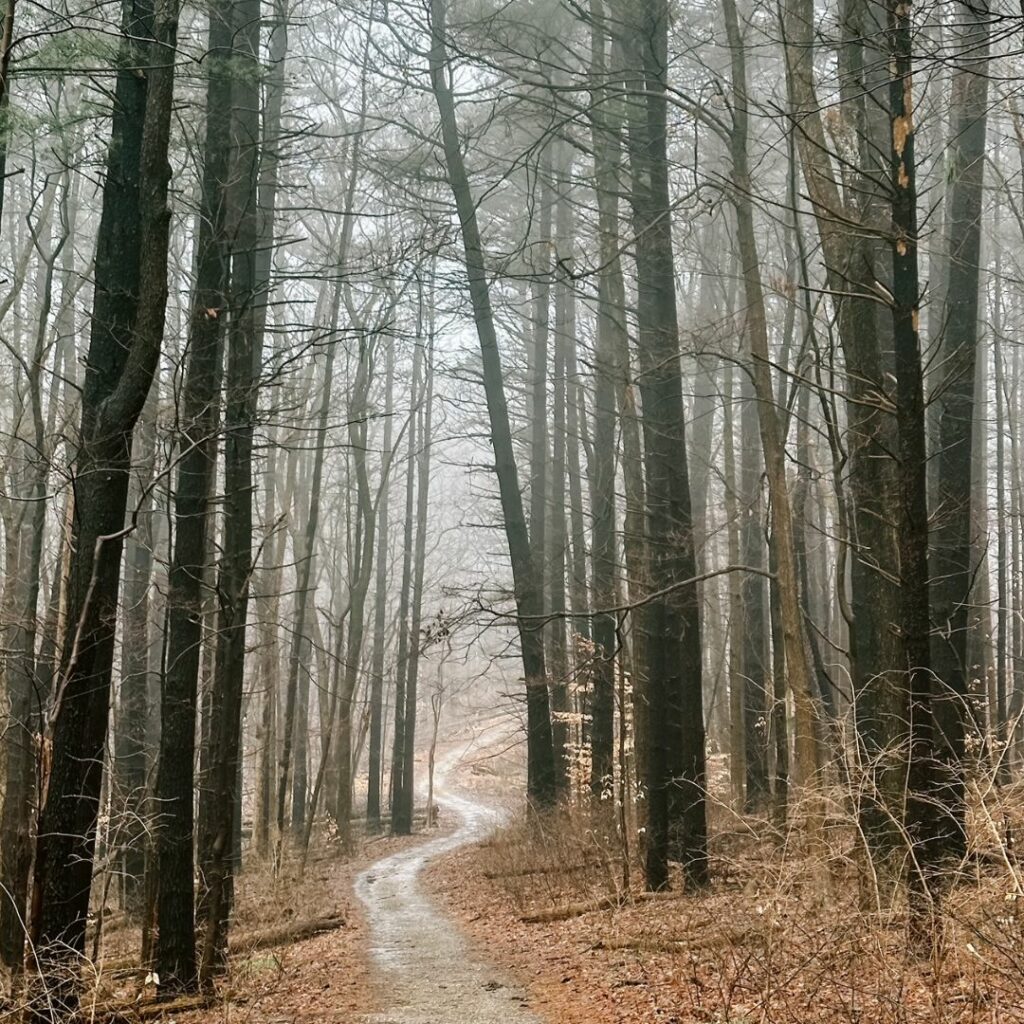 If you start the hike at the parking lot, across the street, you will be immediately met with a large set of stairs that will get your heart racing. You'll be lead through a tall forest of pine trees before starting your descent down. This is a great trail to hike in the spring due to the compactness of the ground. The trail gets minimally muddy (compared to other trails such as Tree Farm Trail) – even after a day of rain.
The trail will take you along the Furnace Run creek and end (or start) at the Everett Covered Bridge. This is the only covered bridge within the limits of the national park, making it a point interest for many.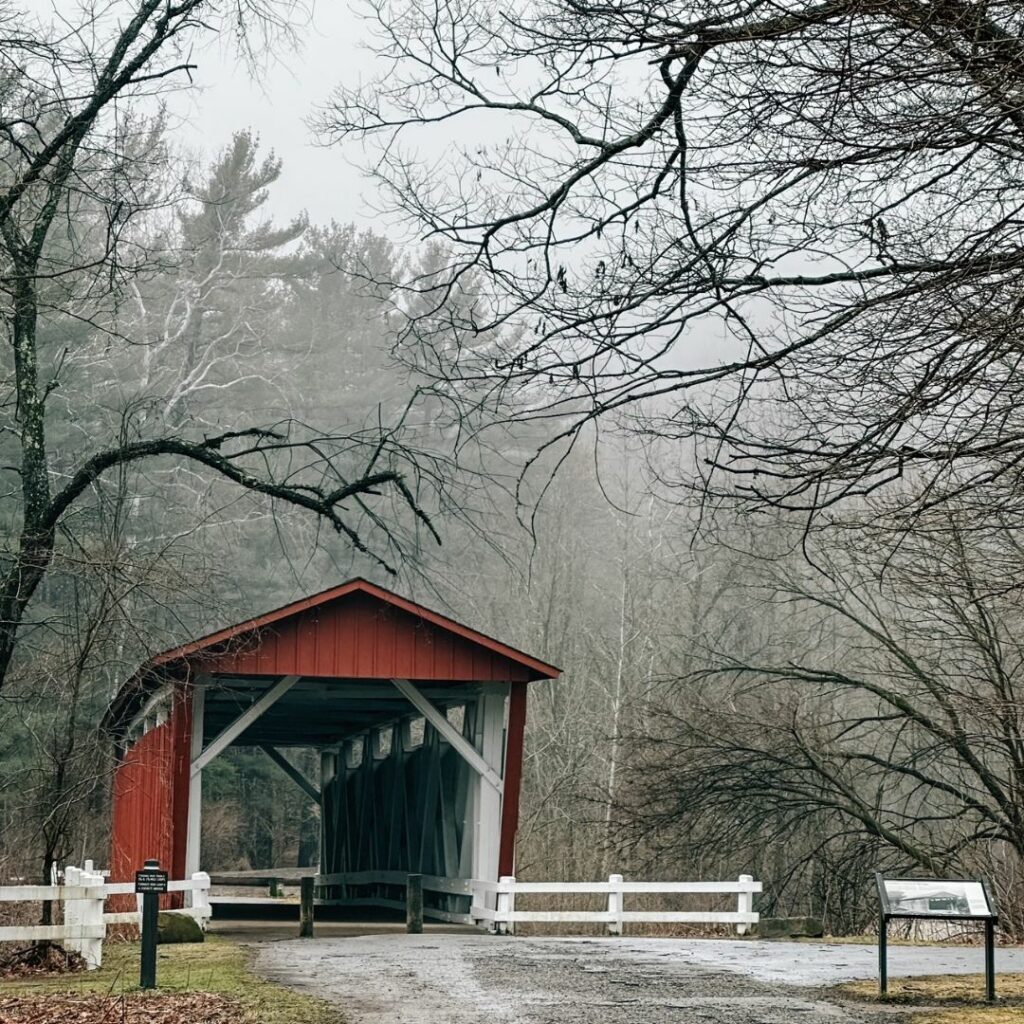 In early to mid-April, there is a huge pocket of bluebells that bloom in the area right along the water. If you hike this trail, you will see the trail splits, and one direction will take you along the water. Follow that trail and you should stumble upon a sea of bluebells. It is a beautiful sight to see, and well worth the hike.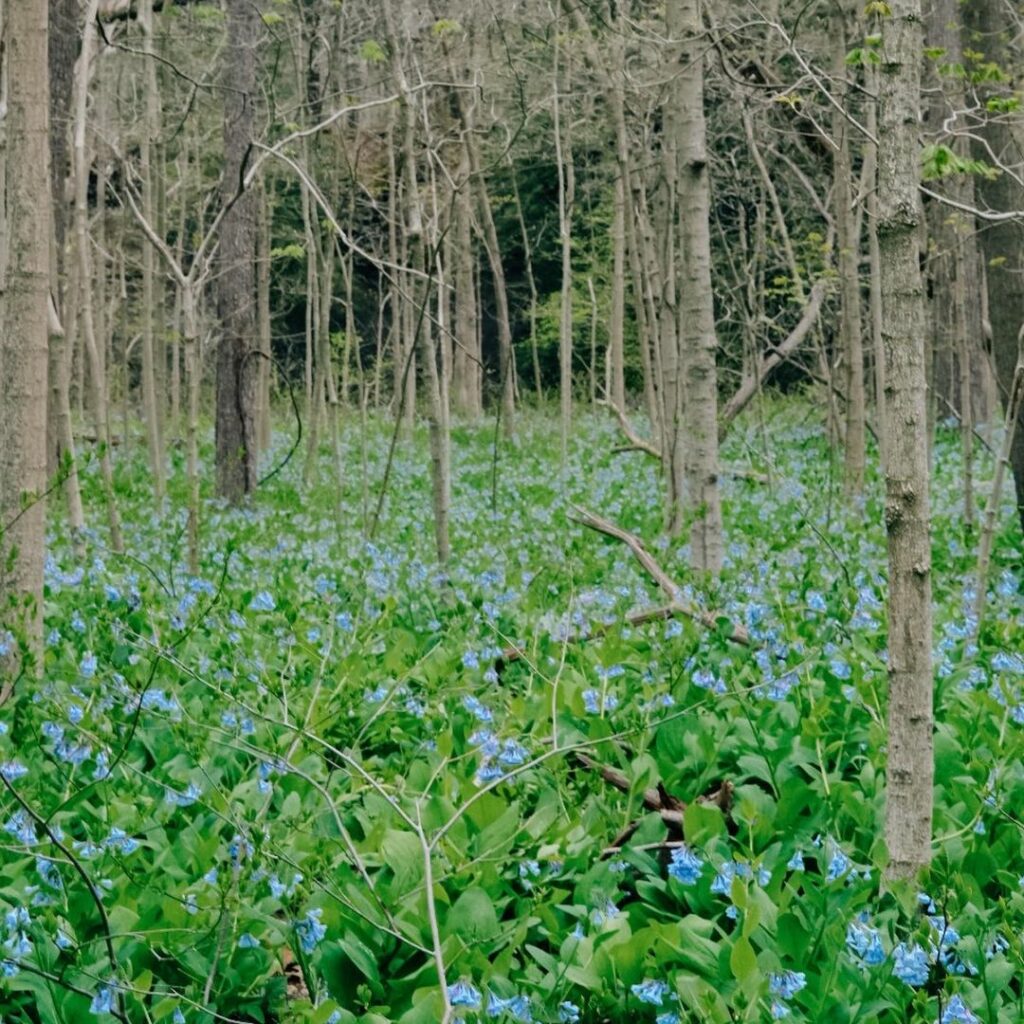 Here are a few tips to keep in mind if you're planning to hike potentially muddy trails this spring season:
1. Avoid hiking after it has recently rained. Snow followed by sunshine and rising temperatures also leads to a soggy situation. These conditions will result in the muddiest days of hiking you'll experience!
2. Keep a spare set of shoes and a bag in your car. When you're done with the hike, take the muddy shoes off and place them in the bag. Wait until the mud dries before attempting to smack the shoes together to get the mud off.
3. Designate a pair of shoes for muddy trails. This may not be doable if you only own one pair of hiking shoes, but if you have multiple pairs, designate the ones in the worst shape to be your mud shoes. Only wear those on muddy hikes and keep them in your car or outside when you're not using them.
4. Try the Towpath! If you want to completely avoid mud, your best bet is to stick to the Ohio & Erie Towpath Trail until the muddy season passes. The path runs through 20 miles of the national park and is open 24/7. It has multiple access points as well.