What is the difference between the Conservancy for Cuyahoga Valley National Park and the National Park Service (NPS)?
The National Park Service (NPS) is an agency of the federal government of the United States that manages all national parks, national monuments, and other conservation and historical properties including Cuyahoga Valley National Park (CVNP). It is an operating unit of the Department of the Interior and is charged with preserving the natural and cultural resources of the places. You might spot an NPS ranger in uniform (and a cool broad-brimmed flat hat) in the park during your visit!
The Conservancy for Cuyahoga Valley National Park is the nonprofit friends group of the park. Our mission is to enrich people's lives and enhance our region by inspiring use, preservation, and support of CVNP. We support CVNP by raising funds for various park projects and conservation efforts, hosting cultural programs and events, mobilizing volunteers, facilitating environmental education, and much more! The Conservancy is the connection between the park and our community.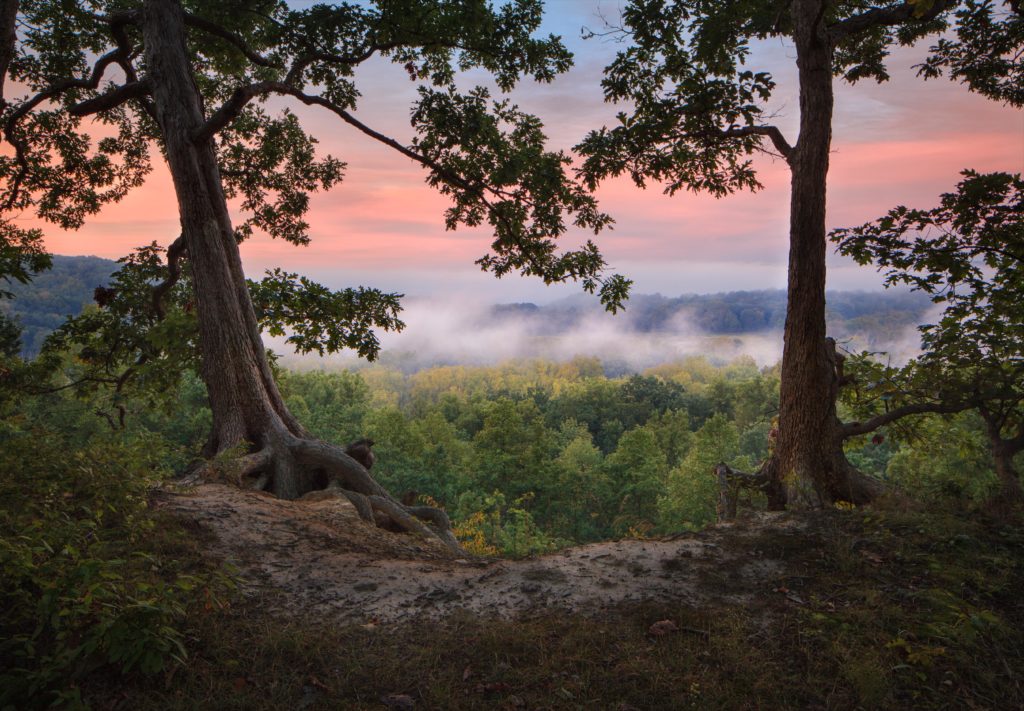 How big is Cuyahoga Valley National Park?
Cuyahoga Valley National Park has 33,000 acres of trails, waterfalls, woods, and meadows that connect Cleveland and Akron for you to explore. Need some help on where to start? Visit our Boston Mill Visitor Center, which officially opened its doors in 2019. Serving as the "front door" to Cuyahoga Valley National Park, you're able explore the exhibits, plan your CVNP adventure with advice from staff, and uncover the rich history of Ohio's only national park. You can also screenshot the map below and take our trails challenge!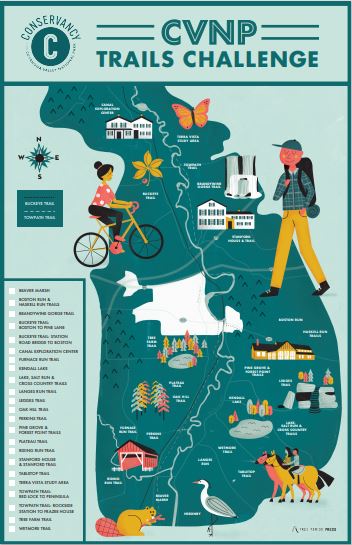 How can I become involved with the Conservancy?
There are plenty of ways to connect with the Conservancy! Here are a few of our favorites: