As part of our Cuyahoga Connections Challenge, we've put together some fun areas to enjoy CVNP by hiking, biking and kayaking. More details for each adventure can be found below! If you haven't already, be sure to download our challenge check list here!
Hiking Route: The Ledges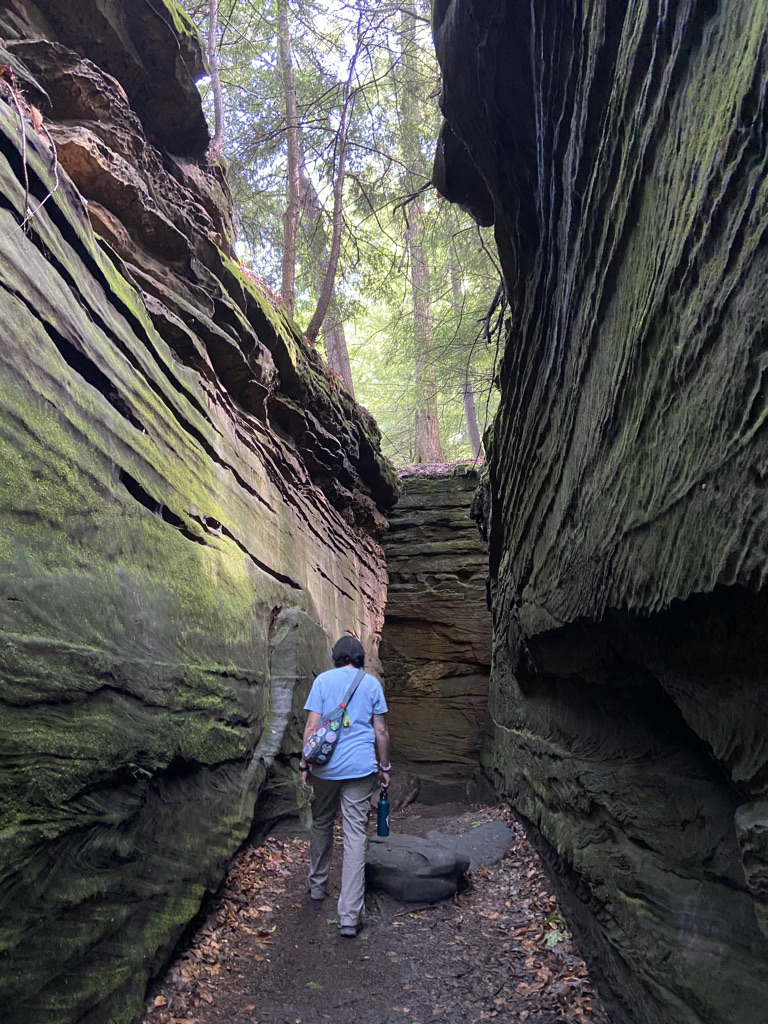 A favorite hike of many who visit CVNP, the Kendall and Ritchie Ledges offer astounding views from both above and below jaw-dropping geological features that never fail to amaze visitors of all ages. Ogle the flowing patterns carved by ancient rivers in the towering cliffsides, stand tree-top level at the Valley Overlook, and feel the cooling temperature drop of Ice Box Cave as you enjoy your hike around this 2.2-mile trail loop. Trek through both deciduous and coniferous woods when you explore nearby trails to see historical structures built by the Civilian Conservation Corps in the 1930s, like The Octagon and Happy Days Lodge. Prepare for a moderate hike with rocky terrain and 105-foot elevation changes. End your visit with a happy picnic in the sprawling meadow or under our shady picnic shelter.
Biking Route: Boston Store to Beaver Marsh and back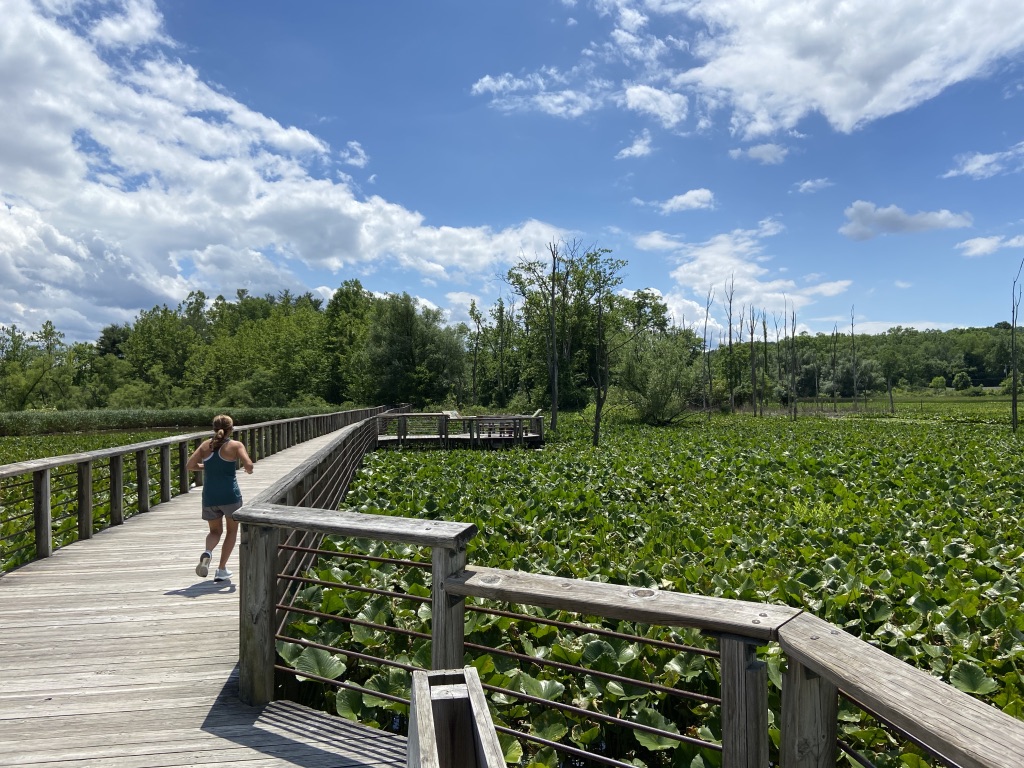 A perfect way to spend your morning or afternoon, the ride from Boston Store to Beaver Marsh and back is a smooth, primarily flat trip that offers the best of both the Park's natural and cultural resources. Start at the Boston Mill Visitor Center to stock up on maps and information from Park Rangers, then head South on the Towpath. Along the way, you'll enjoy calming views of the Cuyahoga River, magnificent flora, and plaques detailing the history of businesses, homesteads, and architecture that once existed along the Ohio & Erie Canal. Spend some time at Beaver Marsh's boardwalk, and you are guaranteed to witness vibrant wildlife, such as Green and Great Blue Herons, Redwing Blackbirds, Kingfishers, Wood Ducks, and many species of turtles, dragonflies, and damselflies. Upon your return to the newly renovated Boston Store, reward yourself with a tasty lunch, Mitchell's ice cream, and CVNP merch to celebrate your 15-mile ride!
Kayak Route: Station Road Bridge to Lock 39 at Rockside Station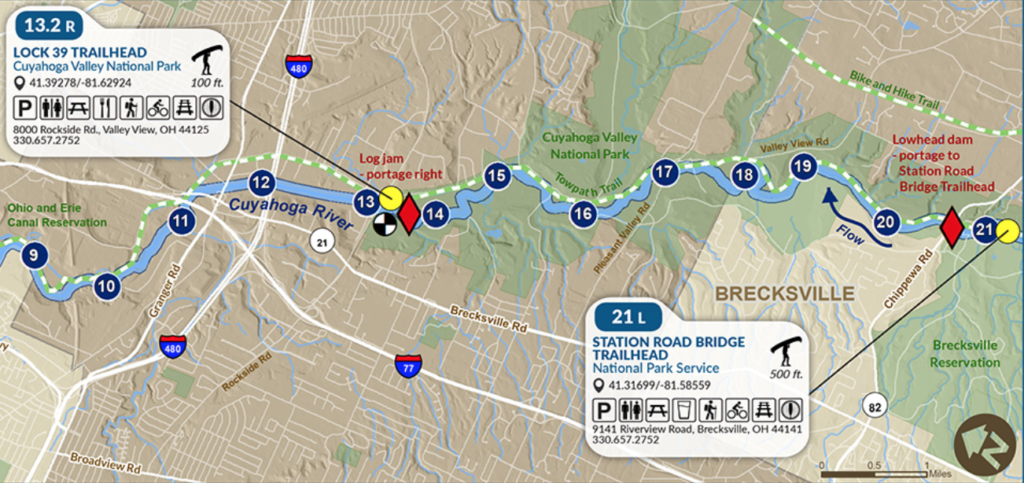 A great beginner-friendly, all-day trip, the kayak route from Station Road Bridge to Lock 39 at Rockside Station offers the chance to paddle through the recently removed Brecksville Dam site. Pack a lunch to eat as you float and enjoy the natural beauty of the Cuyahoga River—but be sure to contain and properly dispose of all waste. With the Cuyahoga Valley Scenic Railway's "Kayak Aboard" trips, you can park at Station Road, kayak downriver about eight miles, then hop onboard the train with your boat at Rockside Station to ride back to your car for a nominal fee. Park Ranger Ryan Ainger advises, "If you take the train, make sure you pick it up at the location you plan on ending your paddle—you don't want to miss the train because you were enjoying your paddle too much."