FREE shipping on orders over $75! Curbside pickup still available at checkout!
Conservancy Members – don't forget to include your member discount code to receive 15% off most items at check out. Interested in becoming a member of the Conservancy? Learn more here
Park Pack #1 – Put Green in Your Routine
$40.00
This fall, our inaugural Park Park– "Put Green in your Routine"–features exclusive activities and content centered around using outdoor spaces–especially CVNP–as a venue for your health and wellness. Enjoy access to our "Find Your 5K", "Towpath Wellness Stops" "Healthful Trail Guide" and more with our handy "Put Green in Your Routine" booklet. Also included are Conservancy-branded fitness equipment and accessories available only to Park Pack customers–all packaged in a custom string bag made from recycled plastic bottles!
In stock
Description
Enjoy hand-picked activities and park swag every season. Every Park Pack is carefully curated with a special theme, featuring ways to engage with the natural world—both at home and in CVNP. Park Packs are available every season for just $40 a Pack.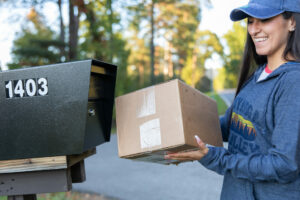 Park Packs Pair: Taken together, Put Green in Your Routine (Park Pack #1) and Cuyahoga Creature Comforts (Pack #2) offer a complete and varied spectrum of activities to engage with–and be inspired by–your national park. Purchase both and save $10.