Today, March 19, marks the official first day of spring! To celebrate the new season, we put together a game of BINGO for you and your family! All of these items can be found in CVNP, but if you can't make it out to the national park, try your yard, local park or photos you took from a previous visit. How many can you find?
How to Play
There are a few ways you can play:
Use your phone to take a screenshot of one of the cards and add it to your Instagram or Facebook story. Place an "X" over each item you find. Be sure to tag us using #forcvnp so we can see your results!
You can also print out one of the game boards (click them to download), head outside with a marker and start searching! Take a photo of your completed board, post it on your favorite social media channel and use #forcvnp to share it with us!
Take your own photos of each of the items you find and share them with us on social media using #forcvnp
No matter how you decide to play, we hope you have some fun, see something new and share your results with us! And remember, you can help protect wildlife by looking, not touching!
Will you be calling out BINGO?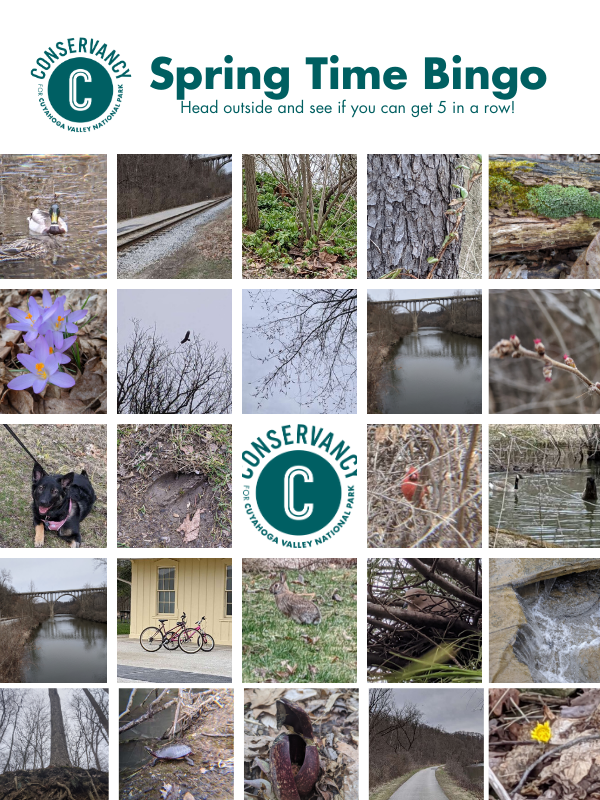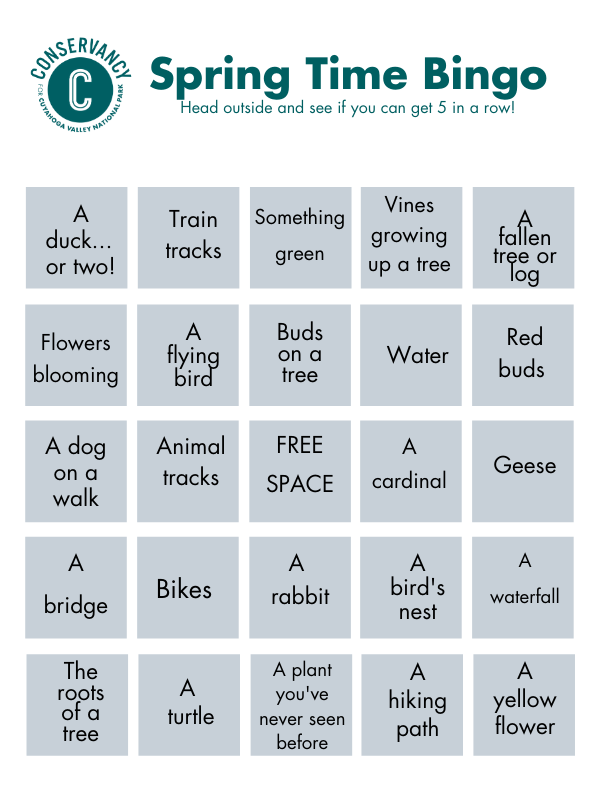 ---
Don't forget to share your filled out bingo boards with us on social media using #forcvnp or by tagging us!
You can also email your creations to us at connect@forcvnp.org for a chance to have them featured on our website and social media channels!
Click here for more spring time activities you can do at home.
The Conservancy is a nonprofit friends group for Cuyahoga Valley National Park. Our goals are to improve visitor experiences, and provide meaningful, life-enhancing programs to our communities. If you would like to join us in protecting the Cuyahoga Valley National Park, please consider supporting your park today.