Stanford Trailhead Project
Stanford Trailhead Project: Hike, Bike, Run, Ride!
The Conservancy is pleased to join Cuyahoga Valley National Park (CVNP) in this exciting project to bring a new hub for hiking, running, biking and horseback riding in the Boston to Station Road area. The funding goal was achieved this year for CVNP's $500,000 matching grant award from the NPS Centennial Challenge to build a new Stanford Trailhead on Stanford Road, just north of the Stanford House.

The Stanford Trailhead will be a new gateway for activities and visitor amenities such as:
• Convenient access to Towpath, Valley Bridle Trail and Stanford Trail leading to Brandywine Falls
• A new connector trail to the Stanford Trail from the parking facilities
• Additional parking for Boston area amenities such as the Boston Store and Boston Mill Visitor Center
• Easy access parking to hike north along the Towpath Trail towards Jaite Mill and Brecksville Station – enjoy wildlife and birding
• New Trailhead signage and wayfinding
• 5-7 horse trailer parking spots
• 38-58 additional visitor parking spots
• Vaulted restroom facilities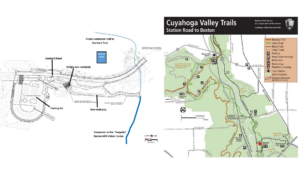 Sustainable features at the new Stanford Trailhead include:
• Solar powered lighting
• Sustainable stormwater management with above-ground retention ponds. Stormwater released slowly back into the natural environment
• Minimize environmental disturbance by reuse of existing roadbed
Thanks to the many donors that helped us meet our funding goal, the support is sincerely appreciated!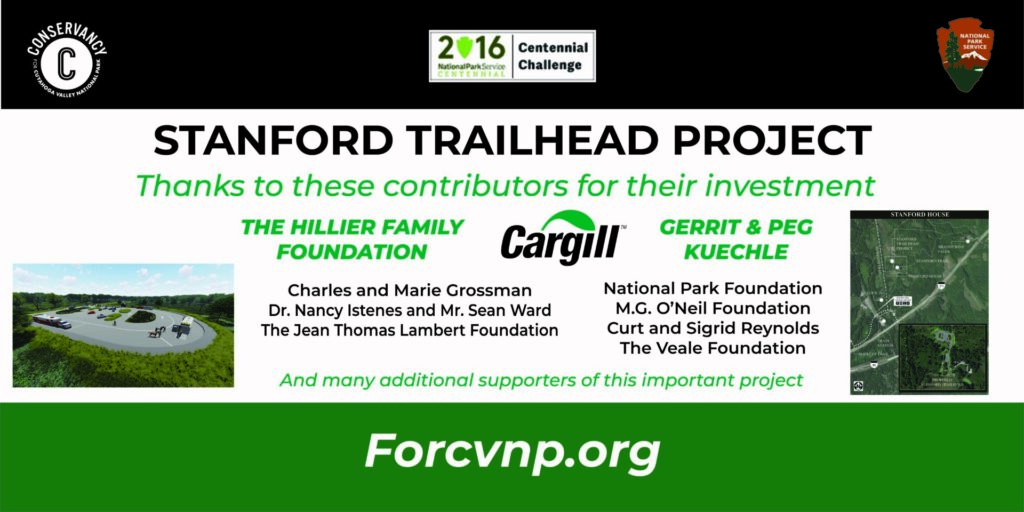 For more information please contact Sheryl Hoffman, Leadership Giving Director, at 330-657-2909 ext. 143 or shoffman@forcvnp.org.