If you are an Amazon customer, you can raise money for the Conservancy on products you're already buying! All you have to do is follow these three easy steps: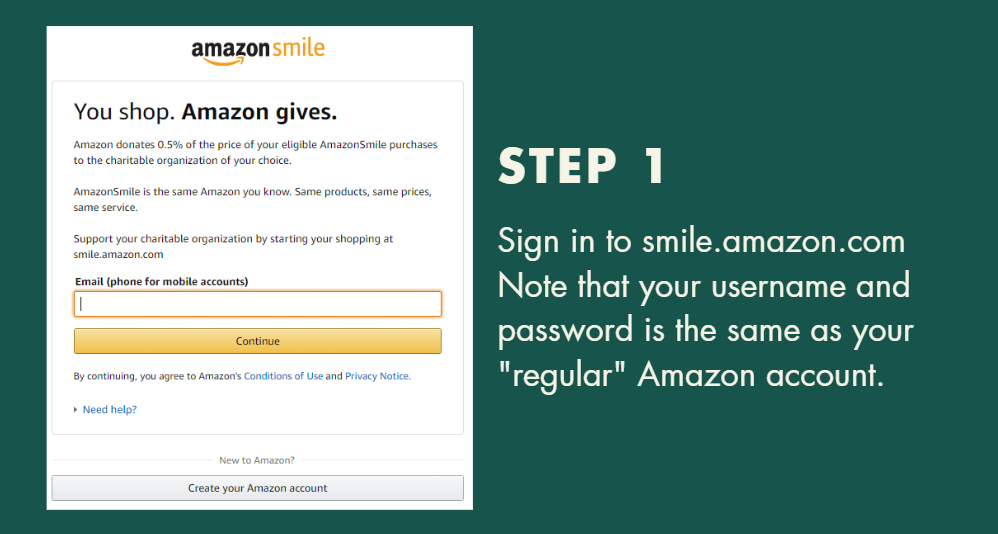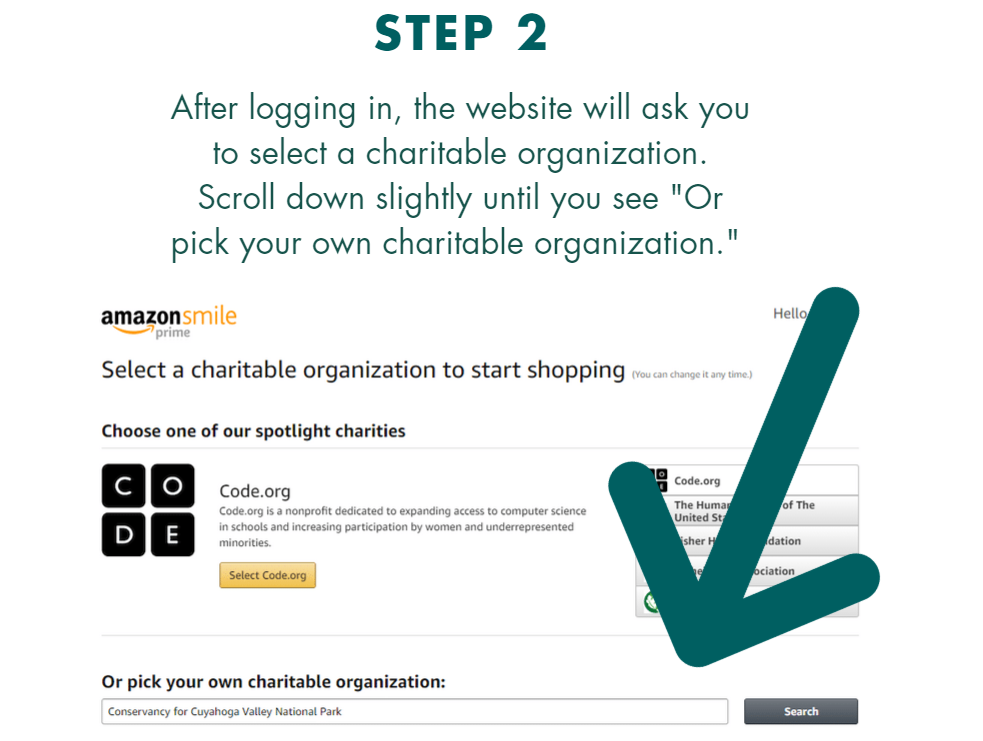 And that's it! By using amazon.smile.com to make purchases you were already making, Amazon will now donate 0.5% of the cost of eligible items to the Conservancy. Thank you!
Already set up?
If your account is already set up to support a charity, you may not have received the pop up in the first step. If that is the case, simply check under the search bar where you would typically type in the item you would like to purchase. Underneath the bar you should see "Supporting:" followed by the charity you chose. If you would like to switch charities, simply click on the down arrow next to the name of the company.

For more information about the AmazonSmile Program, please view this Amazon page.