As we commemorate Black History Month, we want to lift the stories of individuals who are part of our own history right here in Cuyahoga Valley National Park – and the Conservancy. Local inventors like Garret Morgan impacted our STEM education programs. Countless children and families have stories they can share about time spent at Camp Mueller, created by an association founded by Jane Edna Hunter. John Brown's downtown barbershop was often a last stop of the Underground Railroad – a connection his shop likely shares with the Ohio & Erie Canal. Read on to learn just a little bit about each of these important people and how their lives impacted the world we know today:
John Brown: 1798-1869
Brown moved to Cleveland in 1828 and became a popular barber. He went on to help in organizing a school for the city's Black children, and for a period he also maintained the schoolhouse. Brown was also active in the Black community's social life, participating in debates before the Colored Young Men's Union Lyceum. Brown was acknowledged as an intelligent and formidable conversationalist on politics, religion, and philosophy.
Less known during his lifetime were his connections with the Underground Railroad, in which his downtown shop often served as the last stop for enslaved persons before embarking on a lake vessel to freedom. You can learn more about how Cuyahoga Valley National Park, and more specifically, the Ohio & Erie Canal, was likely connected to the Underground Railroad here: https://www.nps.gov/cuva/planyourvisit/remember-the-underground-railroad.htm
His stepdaughter, Lucy Stanton, was the first black woman to complete the Ladies Course at Oberlin College.
Garret Morgan: 1877-1963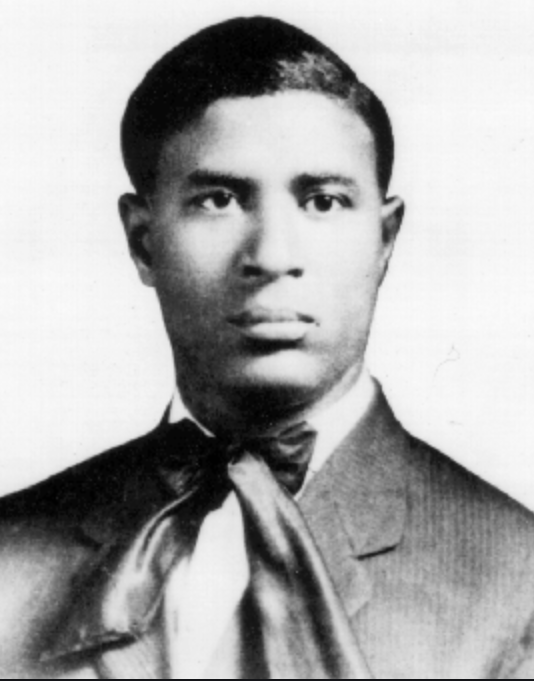 Morgan came to Cleveland in 1895. After various positions as a sewing-machine adjuster for clothing manufacturers, Morgan went into business for himself in 1907, establishing a shop on W. 6th St. to repair and sell sewing machines. In 1909 he opened a tailoring shop with 32 employees. He manufactured suits, dresses, and coats.
Morgan had a passion for creating inventions that would benefit the community. He created a safety hood to protect the wearer from smoke and ammonia inhalation. This model was the basis for the further development of the gas mask we know today.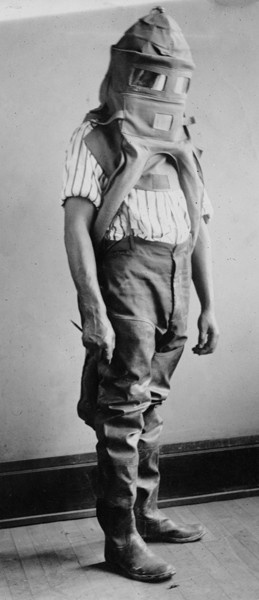 Morgan used his breathing hood to descend into a gas-filled tunnel beneath Lake Erie to rescue workers and retrieve bodies after the Cleveland Waterworks explosion on July 25th, 1916.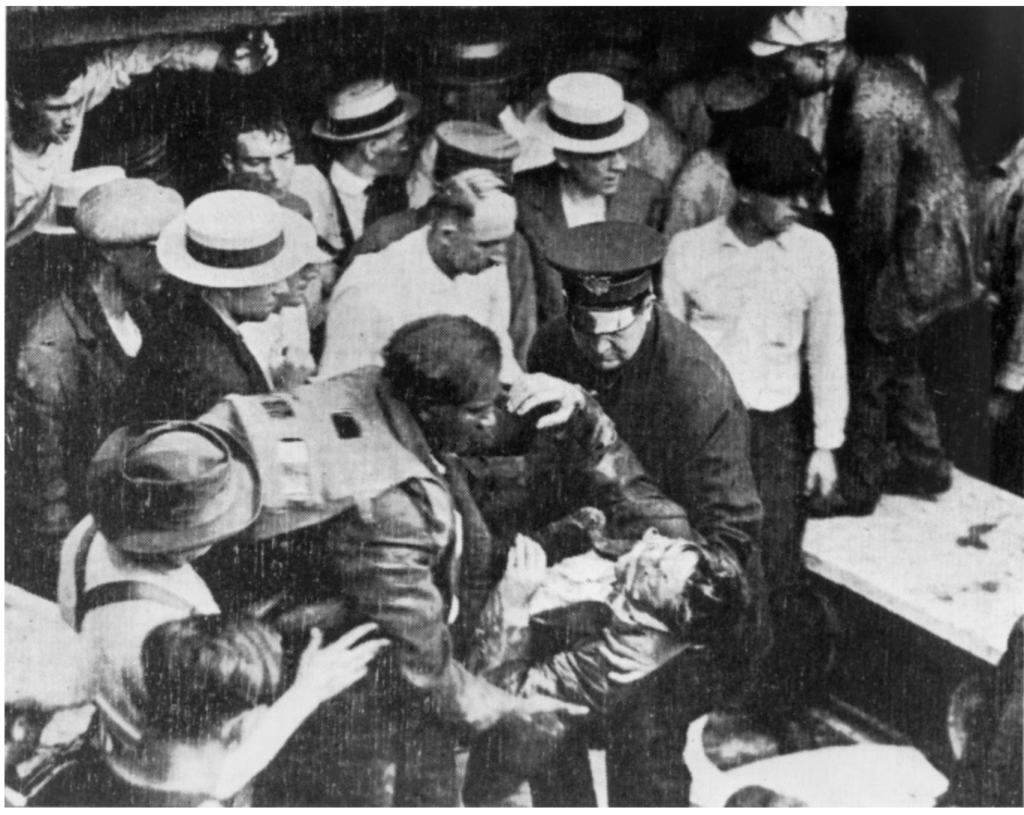 Morgan's other major invention, a traffic light (1923), was important in that it used a third, cautionary signal between "stop" (red) and "go" (green). Morgan's idea is now used all over the world.
Morgan also founded the Cleveland Call in 1820, a weekly newspaper, and in 1908 helped found the Cleveland Association Of Colored Men.
JANE EDNA HUNTER (HARRIS) 1882-1971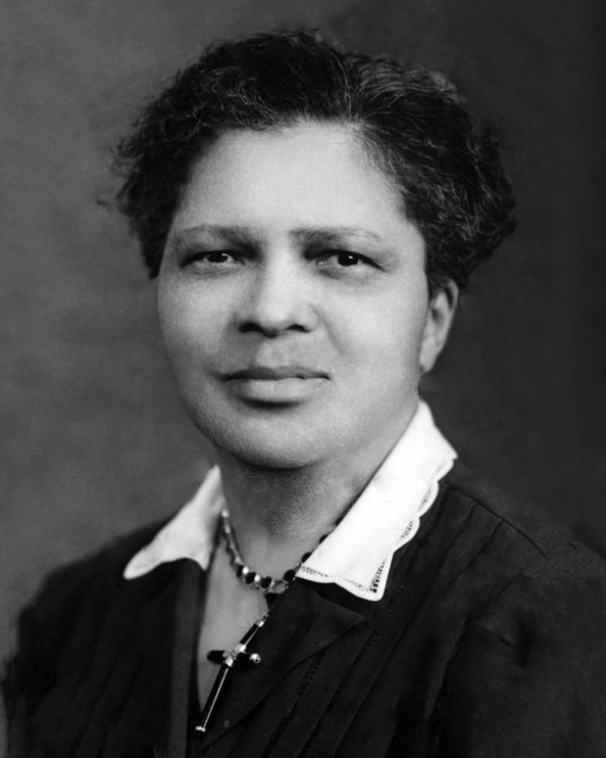 Hunter graduated in 1905 as a trained nurse from Hampton Institute, VA, and came to Cleveland, serving in various nursing jobs. She attended Marshall Law School (later Cleveland Marshall Law School of Cleveland State University) and passed the Ohio bar examination.
Hunter organized the Working Girls Association in 1911 to provide safe living quarters for unmarried Black women and girls who needed a place of residence, job training, and recreation. Later that year, the name changed to the Phillis Wheatley Association (PWA). In 1927 the construction of the current home for the PWA, a nine-story facility on Cedar Avenue, was completed.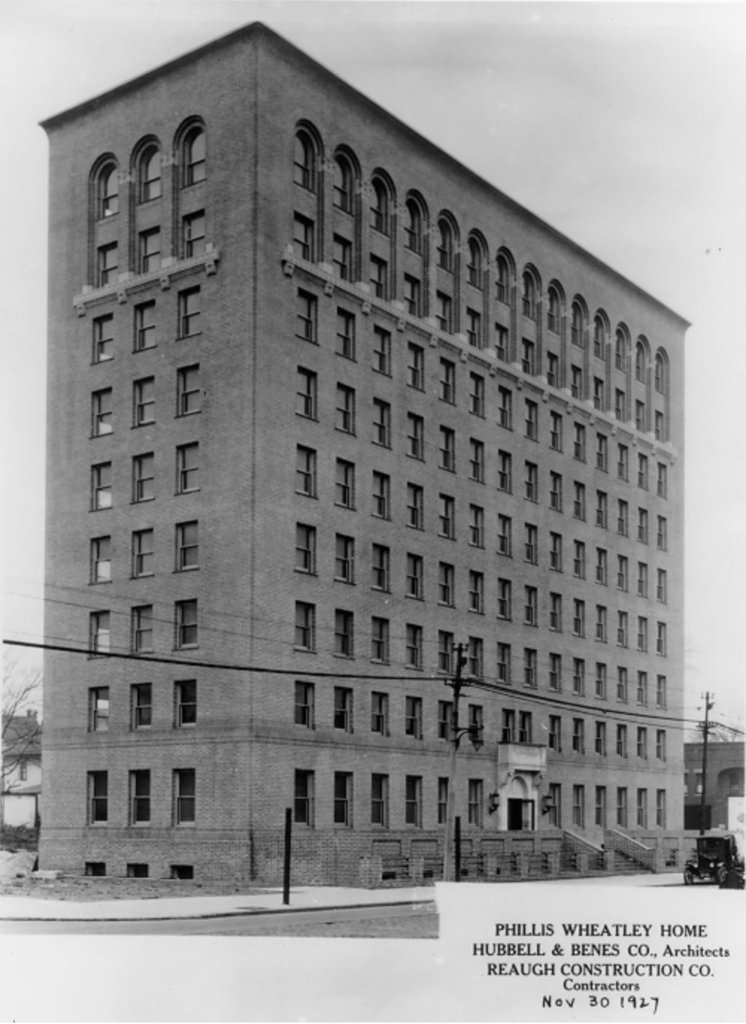 The Phillis Wheatley Association opened Camp Mueller in Cuyahoga Valley in the 1930s.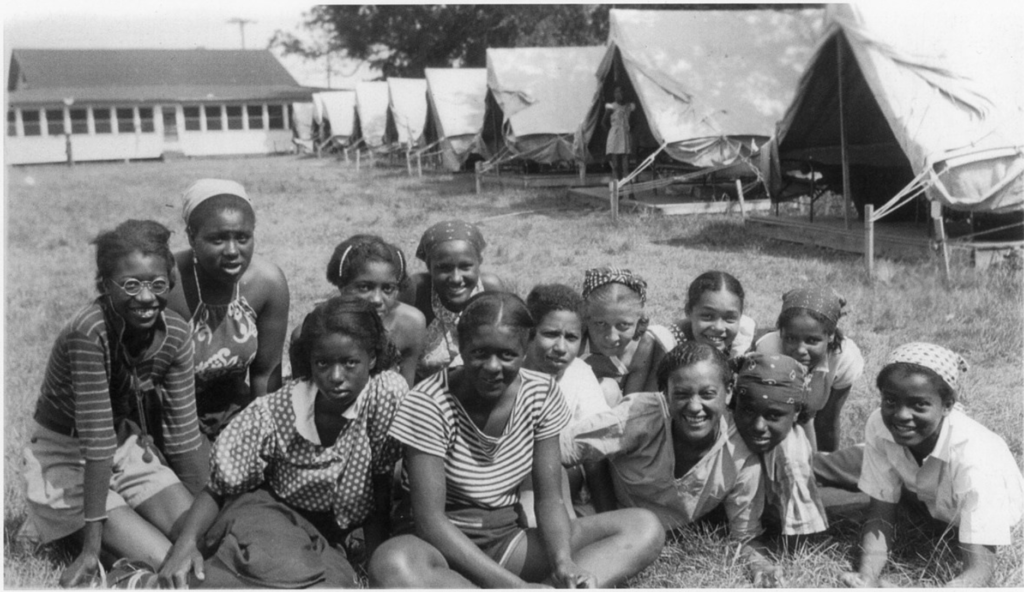 "In 2010, the National Park Service collected oral histories from Camp Mueller participants. Their stories reflect fondness for the camp. Ronald Dodson noted, "I thought I was in heaven when I came out here and had all these woods….There were times that they had to send the counselor out to find me because I'd be out walking somewhere.…They thought I was lost, but I was never lost….Because this was my first experience being in a big park environment—there were not fences, there were no buildings, no traffic noise, no nothing, just woods."- Jennie Vasarhelyi, head of interpretation, education, and visitor services at Cuyahoga Valley National Park. See her full article here
Hunter served as the association's executive secretary until 1948. Following retirement, she founded the Phillis Wheatley Foundation, a scholarship fund for Black high school graduates. The foundation later established the Jane Edna Hunter Scholarship Fund in her honor. Hunter then went on to found the Women's Civic League of Cleveland (1943). Hunter also belonged to the National Association For The Advancement Of Colored People or the NAACP, and served as vice-president and executive committee member of the National Association of Colored Women.
---
These are just a few snapshots from the lives of countless souls that influenced life as we know it as Northeastern Ohioans. We encourage you to further your research into these individuals as well as the many countless Black individuals that called Cleveland and Akron home. Do you know something you did not know before after reading this article? Let us know what you learned, or something that left an impression on you by emailing us at connect@forcvnp.org.
References: Original research credit to our friends at Cuyahoga Valley National Park. Additional information provided by Case Western Reserve's Encyclopedia of Cleveland History. This collection is a great resource for learning more about Cleveland's history.
---
The Conservancy for CVNP invites you to commemorate Black History with us as we recall stories of our park's history, honor individuals who helped shape our present and celebrate everyone currently making an impact. Learn more here.