NPS/Sue Simenc
Drop-In Volunteer
Give Back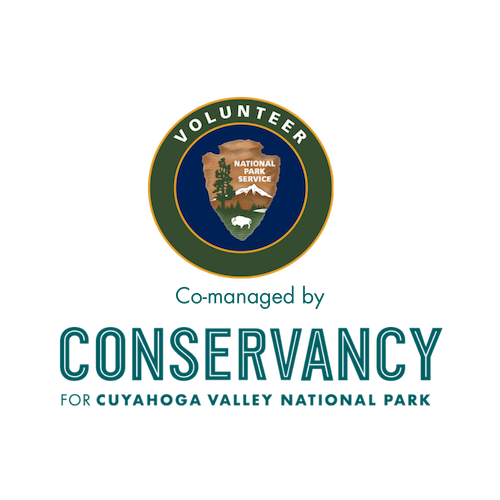 Be a part of the park's volunteer team and contribute to improving its habitat in spring, summer, and fall.
Drop-In Events are small-scale, done-in-a-day events. They provide a wonderful opportunity to work and learn alongside experienced volunteers and staff. Perfect for first-time volunteers and longtime veteran volunteers. All are welcome!
Find & Register for a Drop-In Event
Prior registration required for groups of five or more by contacting the Volunteer Management Office at (440) 717-3846 or volunteer@forcvnp.org.
---
Trail Work
Keep the national park's trails in top condition by doing a light trail "sweep". Suitable for ages 10 and up. To register for Trail Work, contact the Adopt- A-Trail Crew Leader ahead of time to inform them if you will be attending. Find the volunteer you need to contact by clicking here.
Invasive Plant Removal
Remove invasive vegetation and improve habitat for native plants and animals. You'll use hand tools such as loppers and saws. Suitable for ages 10 and up. Youth ages 10 to 15 are welcome with parent or guardian supervision. Youth ages 16 to 17 will need a completed volunteer agreement form signed by a parent or guardian.
Native Plantings
Help create less fragmented habitat for wildlife by planting native trees, shrubs, and flowers. Suitable for ages 7 and up.
Native Seed Collection
Help collect seeds to be grown in the park's native plant nursery. You'll hike a short distance to the project site. Suitable for all ages.
Interested? Fill out the form below and we'll be in touch.
What Volunteers are Saying
"In becoming a trails volunteer, like me, you maintain trails. You prevent them from getting flooded by digging drainage, and you remove anything that may make a hiker's experience unpleasant; everything from litter to trip hazards to fallen trees. Not to mention the dozens of other volunteer opportunities throughout the park which entail much different work! I guarantee you will make new friends and have a wonderful and memorable experience all the way through."
— Hunter Hicks, age 17, volunteer since 2008