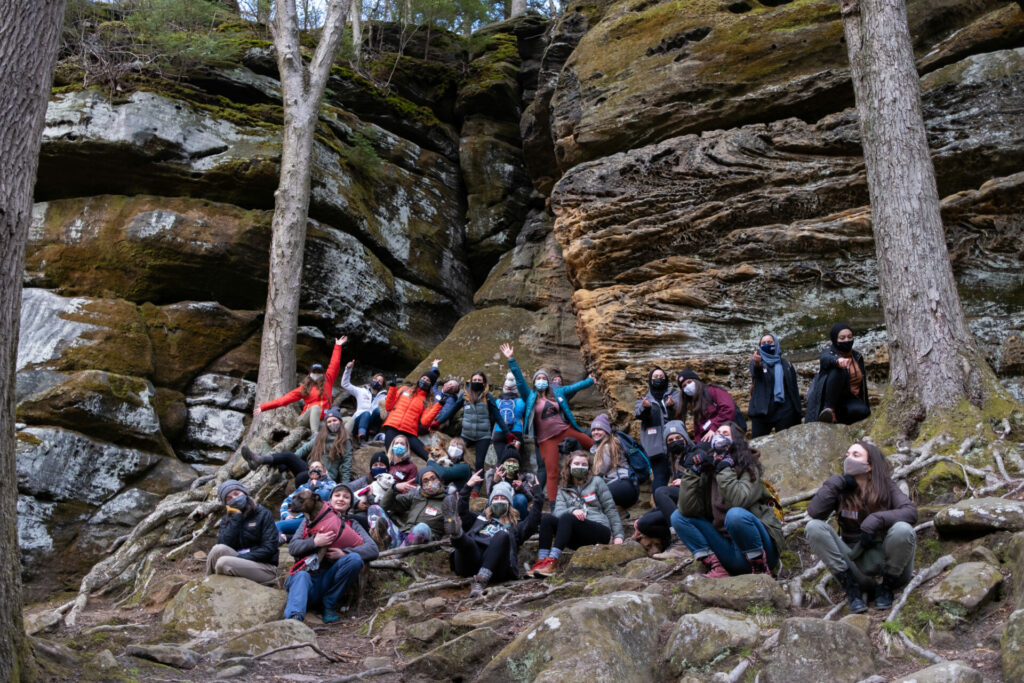 The article, written by Jennifer Daring, originally appeared in the spring 2021 issue of the Conservancy Member Magazine.
It was a Sunday in 2018, and I was terrified. I was teetering on the notion of going to Wellness Fest, a festival hosted and centralized around women. Here's the thing: I was used to doing outdoorsy and adventurous things with my guy friends—being engulfed in a festival that focused on all women was not my cup of tea. Women were catty and superficial in my mind. I lacked female friends due to the absence of common interests. I was worried I was going to hate it. But, I was lacking a connection that I was not aware I was missing.
This day was such a pivotal point in my life. I connected and bonded with so many like-minded women. I heard stories, participated in crafts, hiked, slack lined, got reiki, a massage, and conversed over meals in the sun. This day really woke up something inside of me and filled me with so much love, appreciation, and CONNECTION. This is when I really became a key member of the Green Girl Gang. I wanted to share this connection and inspiration that I had acquired at this event. The rest is history. I am now a co-founder of the Green Girl Gang, and I continue to host events and connect women with each other in various outdoor and recreational hobbies.
The Green Girl Gang is a women's outdoor adventure group. This group does not discriminate, period. Everyone is welcome, even if your significant other wants to come. This group helps inspire and encourage women to get out there and recreate. This community of women helps to provide comfort to others who may not feel comfortable participating in recreational activities that traditionally hold such a male-dominated presence. Events include anything from park cleanups and mountain biking, to rock climbing and camping.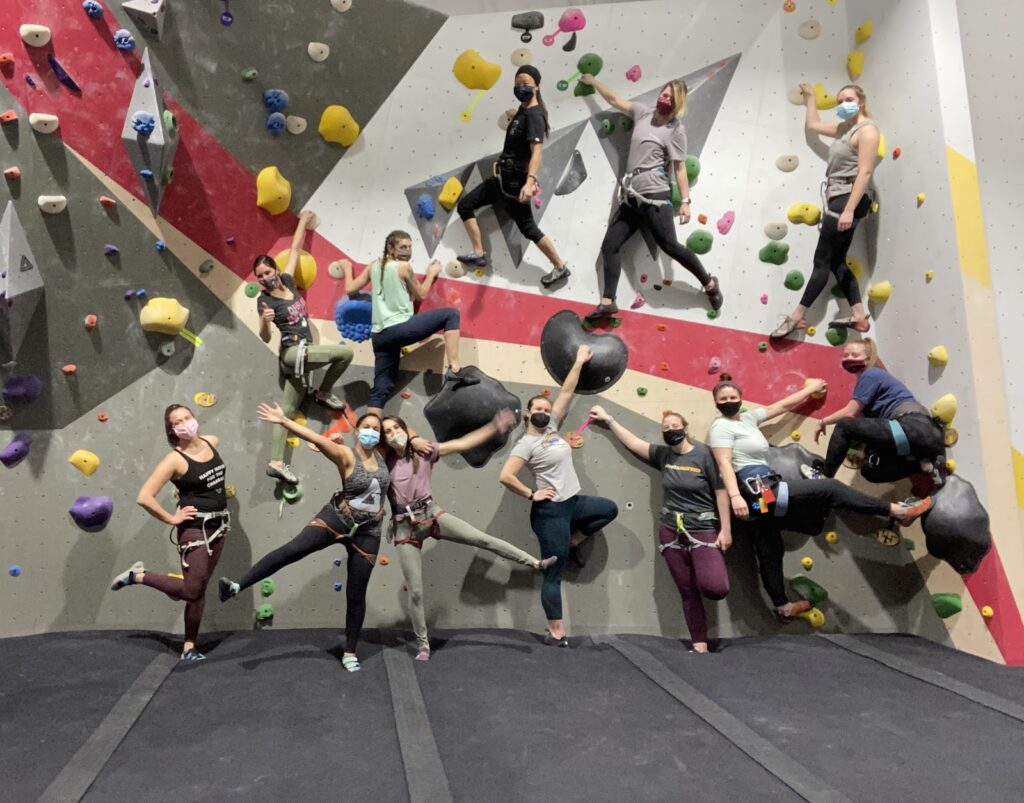 There is nothing I enjoy more than when women reach out to me, expressing how thankful they are to have found a community that shares the same interests. Oftentimes we are so focused on physical health that we forget an important aspect of our overall wellbeing: social wellness. Having a strong social network shapes our mental, physical, and emotional health, and enhances our quality of life. Research has shown that people with healthy relationships respond better to stress, have fewer health issues, have stronger immune systems, and may even live longer.
I didn't grow up seeing people like me in the outdoor community. We were essentially like unicorns. Being a Person of Color (POC) in the outdoor community has its uncomfortable moments from time to time. The sense of not feeling welcome, or that everyone is staring at you waiting for you to slip up or fail because of the color of your skin. They associate the color of skin with a lack of experience or knowledge. I have always felt like I have to prove a point. Prove my worthiness of being present in the outdoor community.
Being a founder of this group has helped me to help women who may have felt the same way, or experienced certain unpleasant encounters. Women in the outdoors exist and we deserve to be represented. There is a severe lack of representation of women and more so women of color. But we are here, and we belong.
Green Girl Gang was originally founded by Jessica Suvak-Tran in 2016. Since then, the group has switched hands in 2020, and the baton was handed off to Jennifer Daring. The entity of the group itself is still going through a bit of a transitional phase as it works on becoming more established and building a more diverse and inclusive foundation.
"We want everyone to feel welcome and to continue to grow and learn as a community," said Jennifer. "We are all so strong, fearless, and unique in our own ways, and there is so much power to be expressed through the unification of women."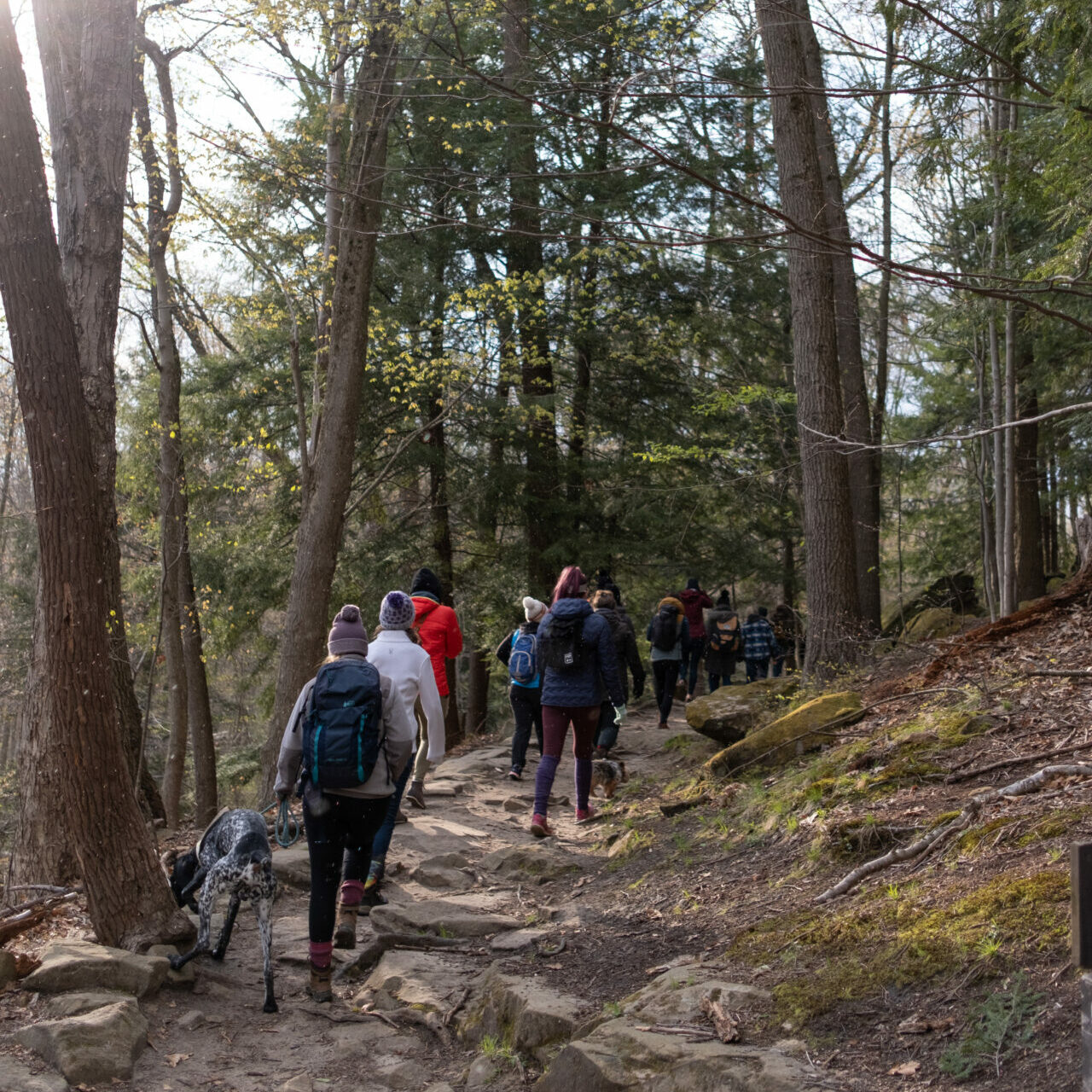 Q&A With the Green Girl Gang
Conservancy staff member, Zaina Salem, recently interviewed some of the women involved in the Green Girl Gang about their experience:
Emma Simone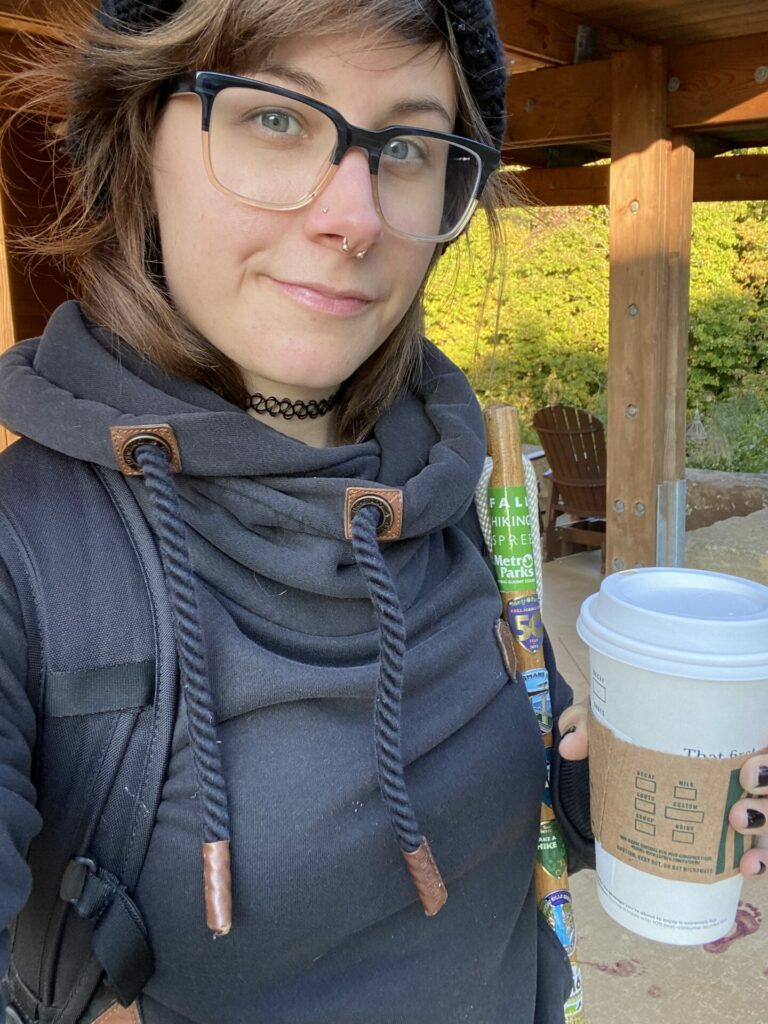 What is you favorite GGG activity so far? Summit Lake cleanup.
Favorite park or hiking trail in NE Ohio? Tough one… I really love Hampton Hills for hiking and like Kendall Lake as well for kayaking and fishing.
What does being in a group of like-minded women mean to you? It is awesome to be able to meet more women who share the same hobbies and are super polite! It's been tough to meet new people that share the same hobbies and passions and this is an incredible group with friendly/encouraging people who are willing to give back to the community as well.
Ilona Jurewicz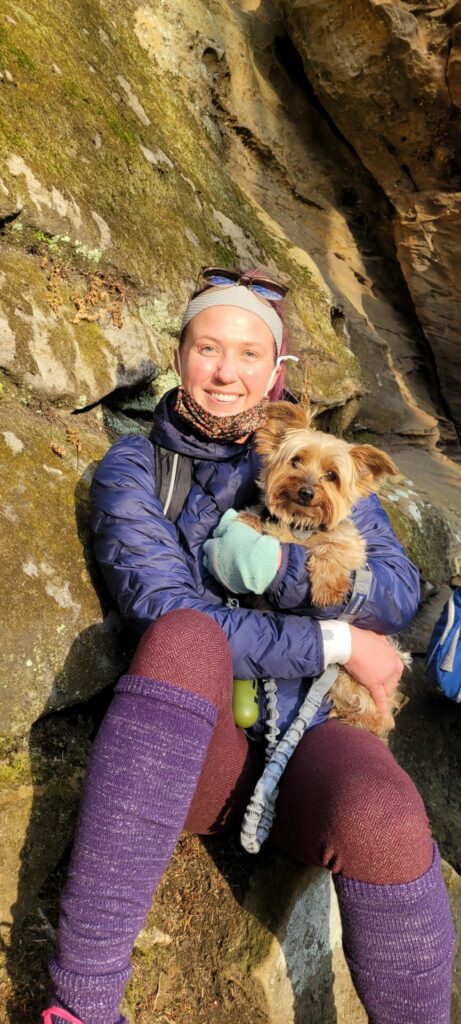 What is you favorite GGG activity so far? My favorite GGG activity so far is tough to pick, but probably rock climbing at Shaker Rocks. The Greens got me to go from bouldering to top rope climbing, and I ended up taking a belay certification class 2 weeks later because of it.
Favorite park or hiking trail in NE Ohio? As an East-sider my favorite park is North Chagrin Reservation because of its versatility. You can go for a mile hike after work or string trails together to hike 6-8 miles in an afternoon.
What does being in a group of like-minded women mean to you? GGG means everything. They say your vibe attracts your tribe, and that's true here. It's hard to meet new people. But we aren't just hanging out to hang out. We are genuinely interested in the activities we are participating in, and it's so easy to forge new friendships when you are having a good time. I look forward to events because I know I'm going to meet new Greens and make new connections every time I go.
Shorook Attar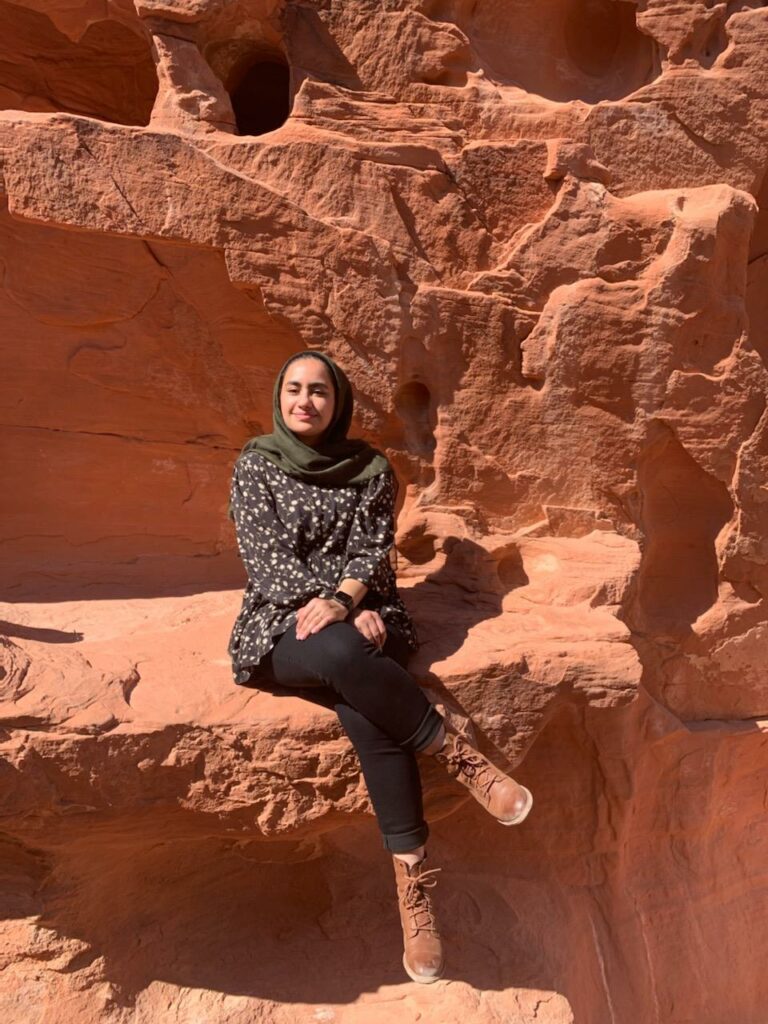 What is you favorite GGG activity so far? My first GGG meetup was on Earth Day where we hiked at Cuyahoga National Park. It was such a fun experience and I look forward to more outdoor events with the group.
Favorite park or hiking trail in NE Ohio? Sand Run Metro Park-Mingo Trail.
What does being in a group of like-minded women mean to you? Being around like-minded women empowers me to do my best and keep pushing for equality and representation. I love nature and think everyone should get out there and experience it.