Have you ever used a kaleidoscope? When you hold the tube up, light shines through little pieces inside and they move and refract light. Here are some simple instructions for how to make your own kaleidoscope at home!
What You'll Need
Empty & clean chip tube
Decorations for the tube – paint, colored paper, markers, stickers
Scrap piece of plastic
Small beads, sequins, and gems
Hot glue
Hammer & nail
Instructions
Step 1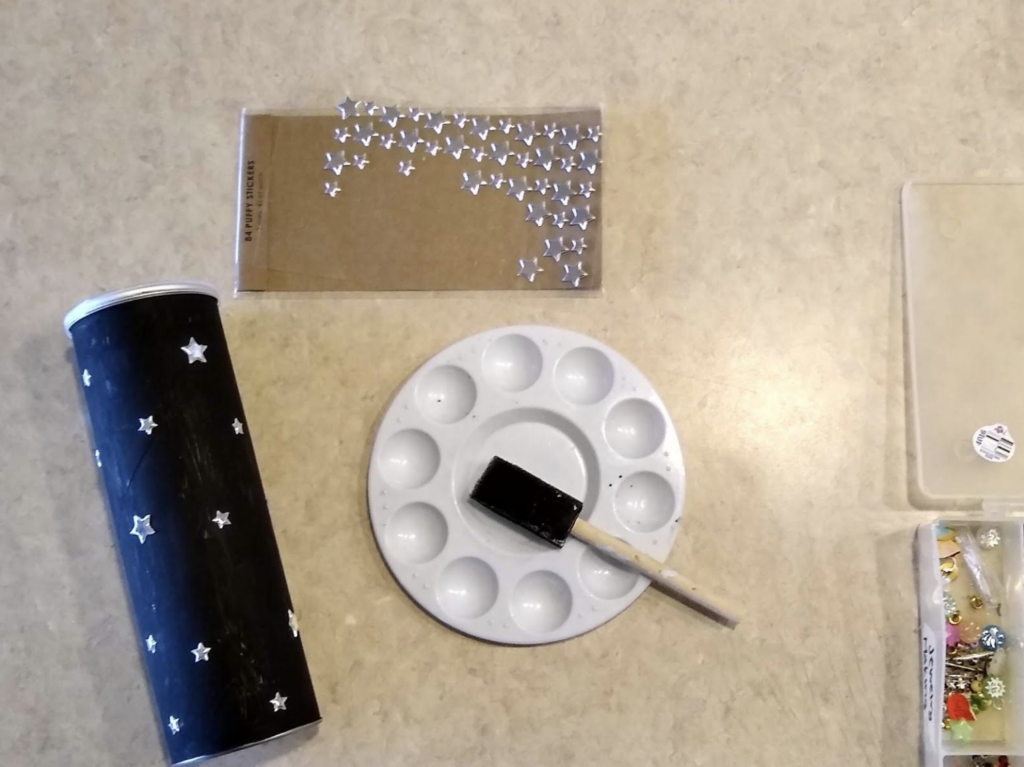 Decorate your chip tube however you like! This one is painted black with silver star stickers, but you can use whatever you like. Great options are paint, colored paper, markers, and stickers.
Step 2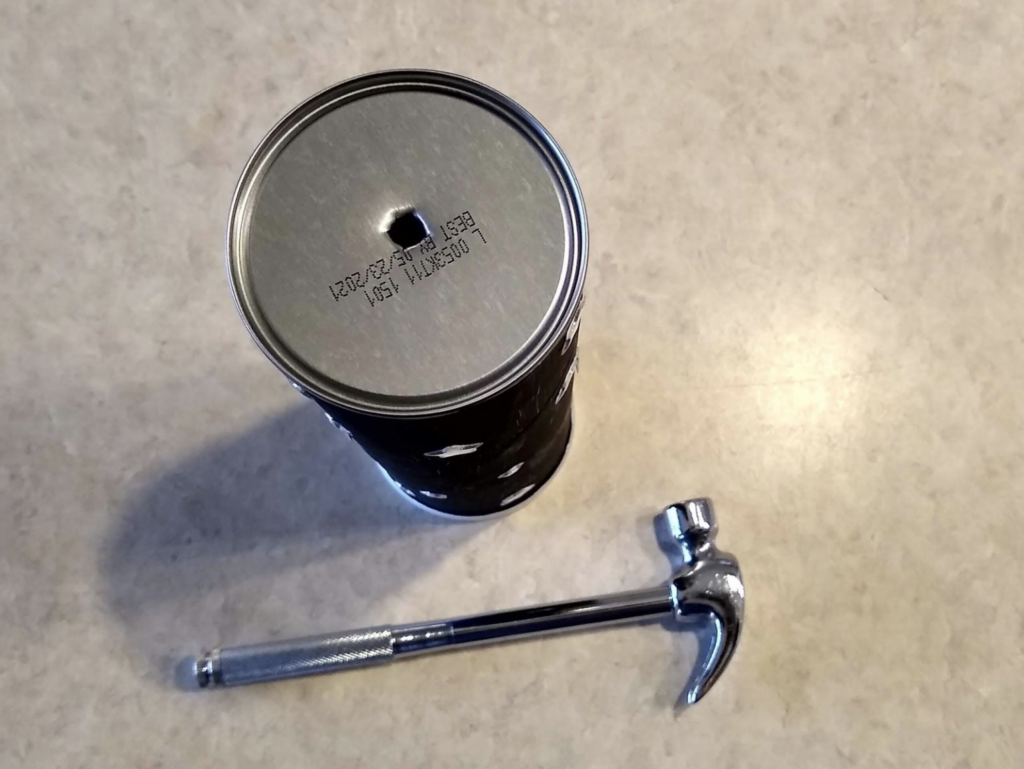 On the metal end of the tube, use a hammer and nail to poke a hole in the center.
Step 3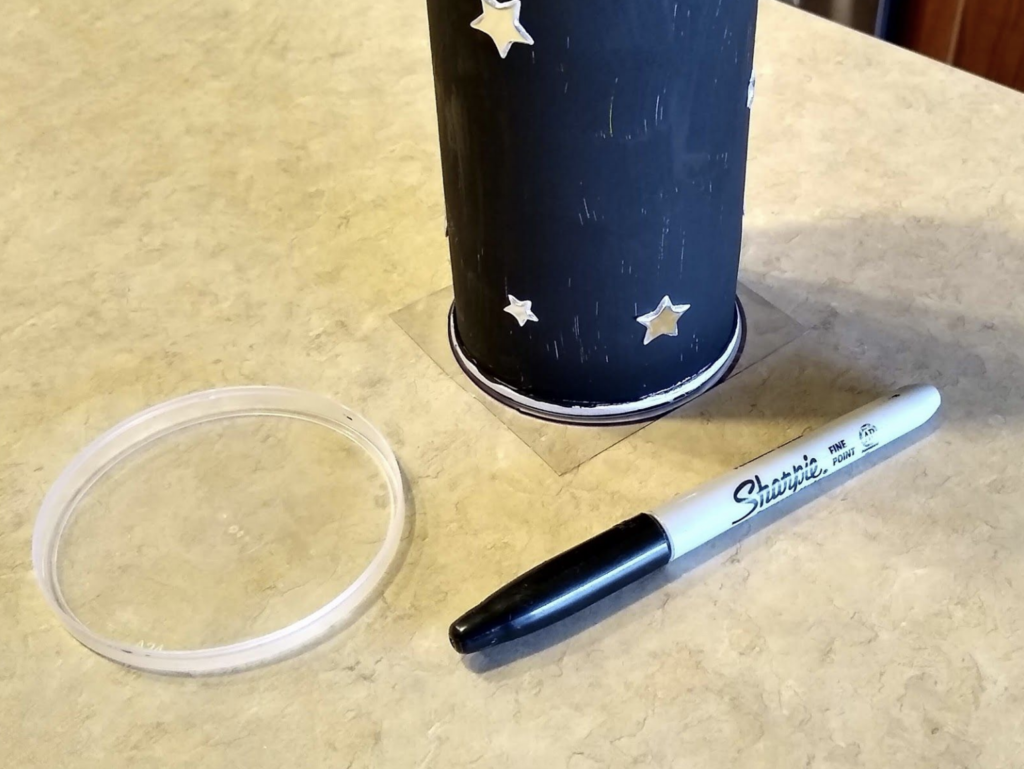 Using the end of the tube, trace a circle onto the scrap piece of plastic and cut it out.
Step 4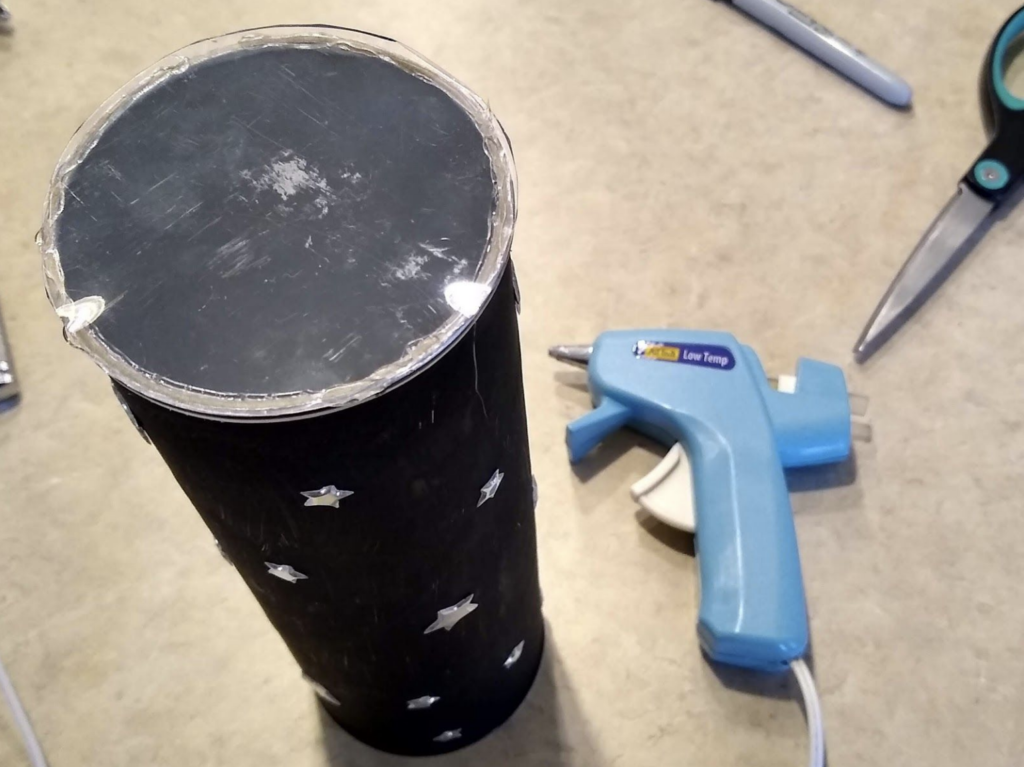 Take off the plastic lid, and have an adult hot glue the plastic circle to the open end of the tube.
Step 5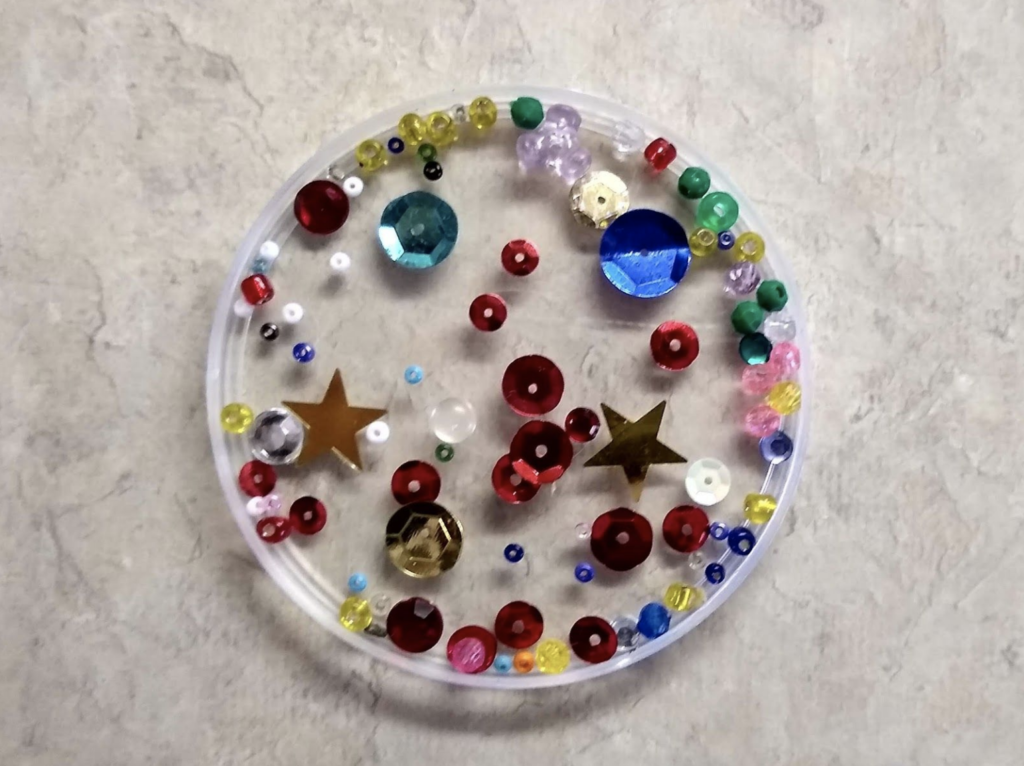 Fill the lid with little beads, sequins, or gems. Use enough to fill up the whole lid.
Step 6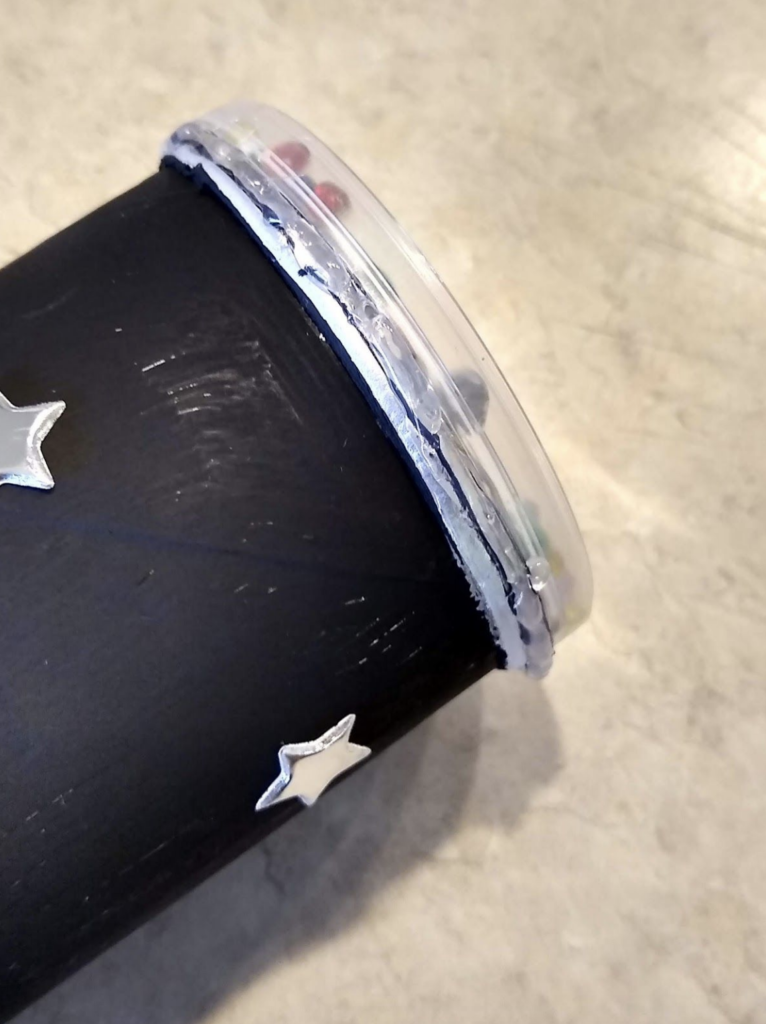 Have an adult glue the lid to the plastic circle, so that the beads are trapped between the two.
Step 7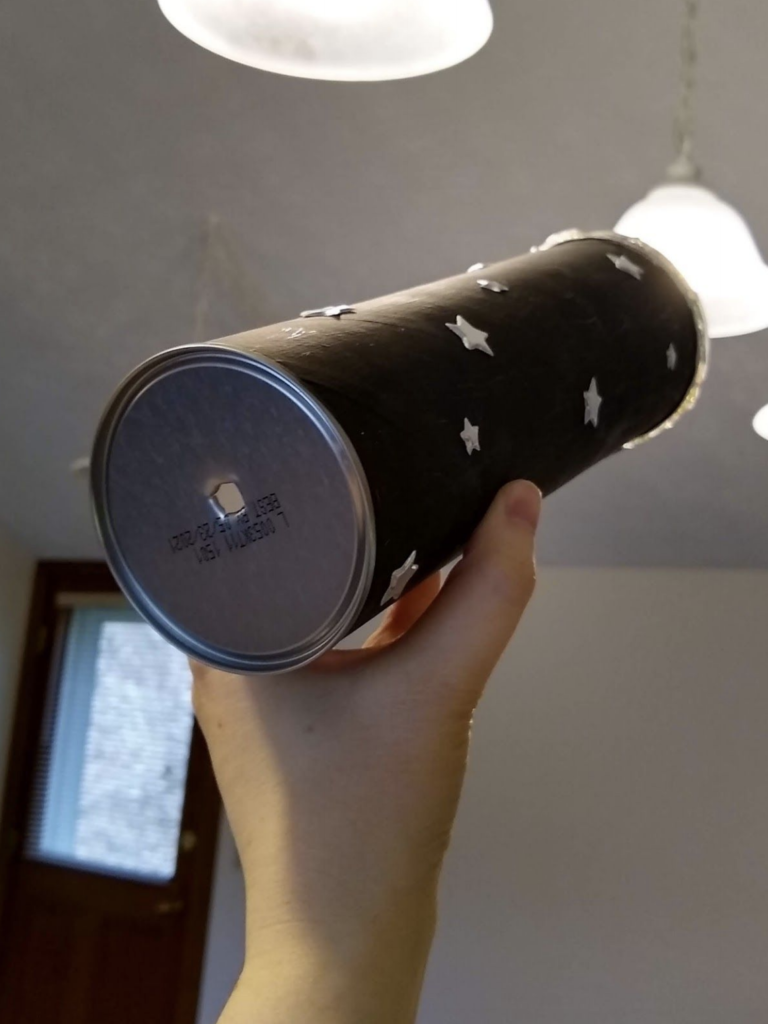 All done! Hold the tube up to the light and look through the hole. Turn the can to see the beads move and shine in the light.
---
Don't forget to share photos of your puzzles with us on social media using #forcvnp or by tagging us!
You can also email your creations to us at connect@forcvnp.org for a chance to have them featured on our website and social media channels!
Click here for more spring time activities you can do at home.
The Conservancy is a nonprofit friends group for Cuyahoga Valley National Park. Our goals are to improve visitor experiences, and provide meaningful, life-enhancing programs to our communities. If you would like to join us in protecting the Cuyahoga Valley National Park, please consider supporting your park today.