In one of our night programs for schools at the Environmental Education Center, students participate in a festival where they learn about the river, play games and do crafts. The students decorate their own music shakers made from recycled paper towel or toilet paper rolls and use them to make music and celebrate the festival.
Now, you can make your own at home!
What You'll Need
Recycled toilet paper or paper towel rolls
Cardboard, notecards, or another type of thick paper
Pencil or pen
Something to put in your shaker to make noise—like rice, beans or paper clips
Tape (We used clear, but masking tape works as well)
Any paper you want to use to decorate your shaker—printer paper, construction paper, old newspapers, magazines or calendars
Markers, crayons or colored pencils
Scissors
Liquid glue (optional, may not be necessary)
Any other material you'd like to decorate with—get creative!
Instructions
Step 1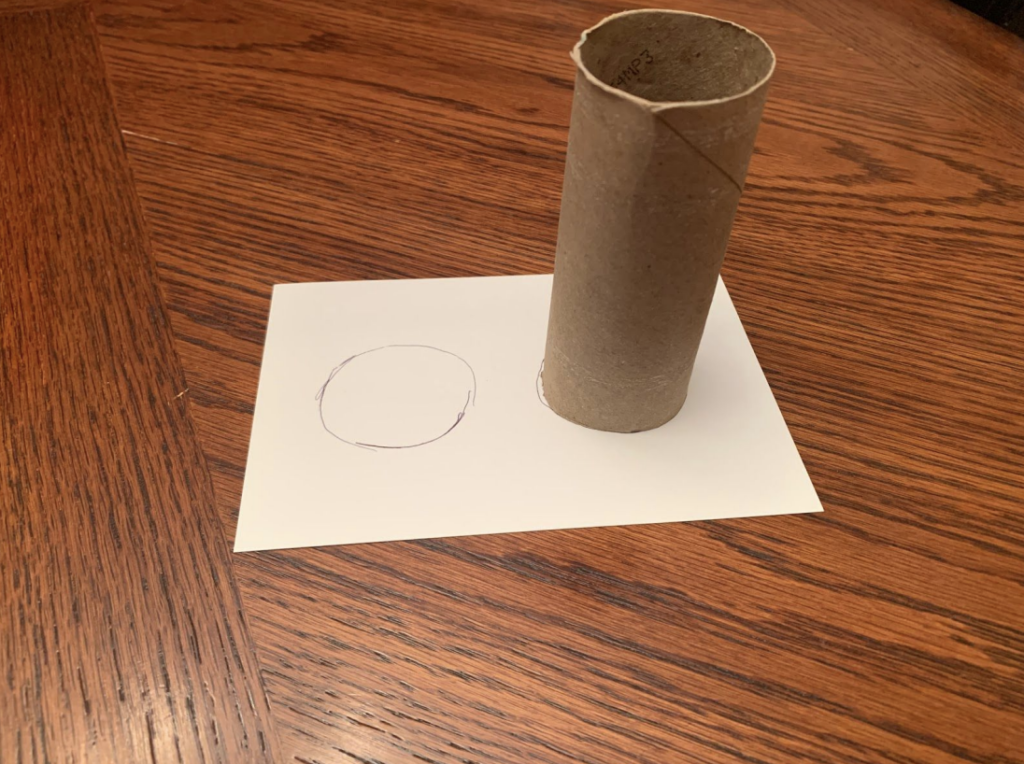 Trace the ends of the roll on your notecard or thick paper, making two circles. These are going to be used to cover the two open ends of your paper roll.
Step 2
Cut the two circles out using your scissors.
Helpful tip: when cutting out the circles, make them slightly larger than the opening so they can rest on top. You don't want the circle coverings to fall into the paper roll.
Step 3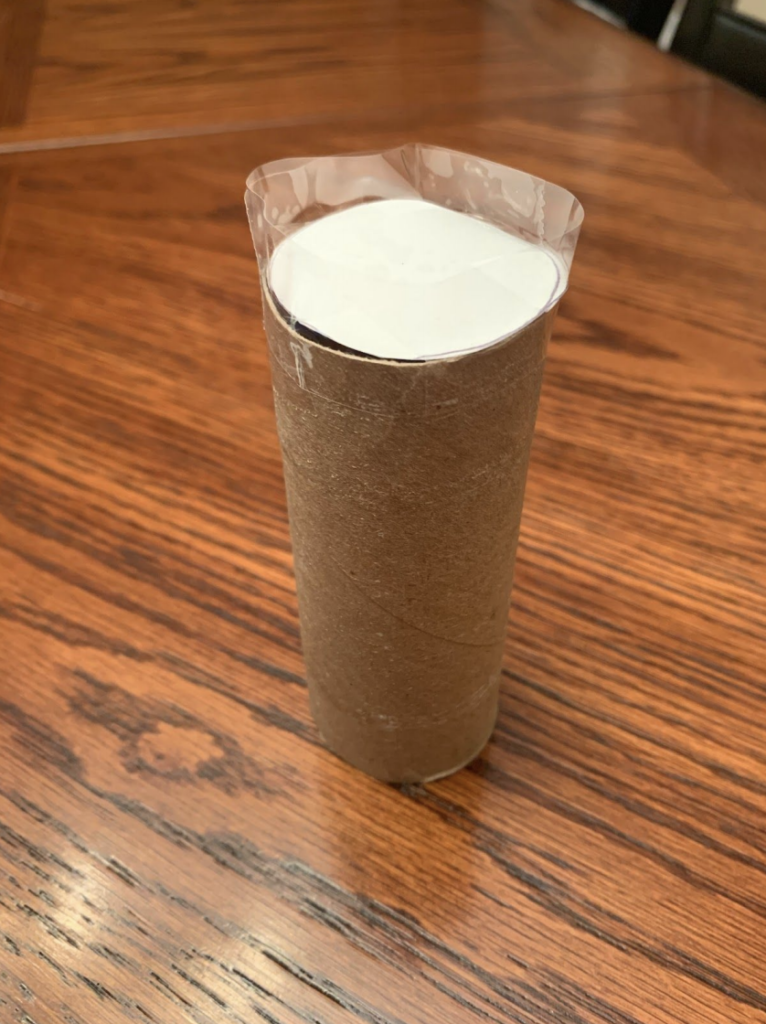 With one of the circles resting on top of one end, use tape to keep it in place. Start by making an "X" over it, circling it and folding the edges down, and then making another "X" with the tape.
DO NOT tape the other side yet!
Step 4
Use your paper, markers, crayons or colored pencils to start decorating your roll. You can either draw directly on the roll, or draw a picture on a piece of paper and wrap it around the roll.
If you are creating your drawing on paper, make sure you measure the paper first so you know it will fit your shaker.
Step 5
Tape or glue your paper drawings or decorations to the roll.
Step 6
Fill your shaker with rice, beans, paper clips or whatever you have on hand that could make noise (and that you don't mind being used for the craft).
Helpful tip: Try filling them just under halfway with rice. You may have to experiment slightly with how much filling makes the best noise.
Step 7
Tape the remaining circle covering onto the open end.
Step 8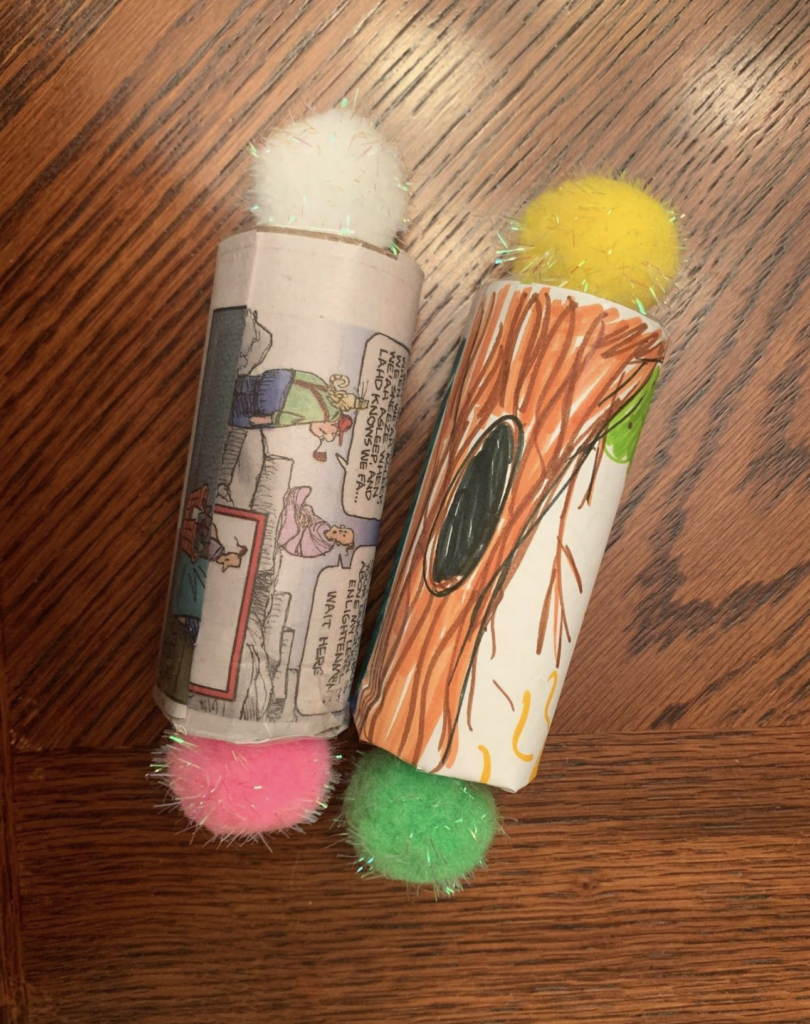 From here, you can continue to decorate your music shakers however you'd like! At camp, we usually curl ribbons and tape them to the ends, but you can also use fuzz balls like we did in this example, or anything else you can find around the house.
Now make some music!
---
Don't forget to share photos of your DIY music shakers with us on social media using #forcvnp or by tagging us!
You can also email your creations to us at connect@forcvnp.org for a chance to have them featured on our website and social media channels!
Click here for more spring time activities you can do at home.
The Conservancy is a nonprofit friends group for Cuyahoga Valley National Park. Our goals are to improve visitor experiences, and provide meaningful, life-enhancing programs to our communities. If you would like to join us in protecting the Cuyahoga Valley National Park, please consider supporting your park today.