These paper roll animals are easy to make using items found around the house!
Song: Nekzlo – Family (Vlog No Copyright Music)
What You'll Need
Toilet paper roll or paper towel roll
Hot glue gun
Scissors
Construction paper
Paint and paint brush
Pen, pencil and black marker
Scrap paper (junk mail works!)
Instructions
Fold in the sides of your paper roll on one end so that the end is closed.
Use your glue gun to glue one folded side onto the other. Hold in place until dry.
If you're making the fox, bend in one side of the roll at the folded end.
Using your scrap paper, cut out a heart shape and a tail for your fox, or two circles for the eyes of the owl.
Paint your fox orange and your owl brown, or use whatever creative color you'd like!
Paint the tail of the fox and glue to the back of your roll. Glue the heart shape on for the face. On the owl, glue your circles on for the eyes.
Use a marker or paint for the fox's face and the owl's eyes.
Paint on the feet, wings, beak and any other accents you'd like!
Special thanks to Easy Peasy and Fun and Tesa T!psar for the artistic inspiration!
---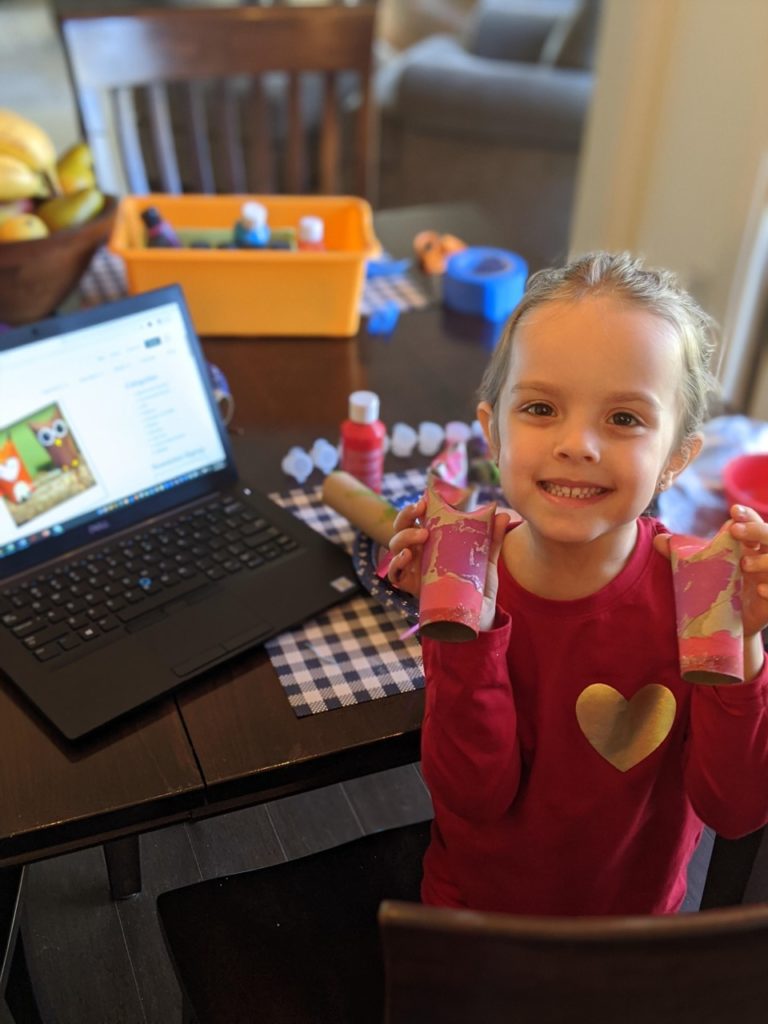 Don't forget to share photos of your paper roll animals with us on social media using #forcvnp or by tagging us!
You can also email your creations to us at connect@forcvnp.org for a chance to have them featured on our website and social media channels!
Click here for more spring time activities you can do at home.
The Conservancy is a nonprofit friends group for Cuyahoga Valley National Park. Our goals are to improve visitor experiences, and provide meaningful, life-enhancing programs to our communities. If you would like to join us in protecting the Cuyahoga Valley National Park, please consider supporting your park today.