Have you ever thought of reusing old cans from of peas, soup, and tomato paste? Here is a fun way to repurpose some of those things in our DIY recycled wind chimes tutorial! Spring in Ohio can get pretty windy, so add some funk to those blustery days!
What You'll Need
3-5 clean cans, all different sizes
Paint & brushes
Hammer & nail
String / twine
(optional) Waterproof sealant spray
Instructions
Step 1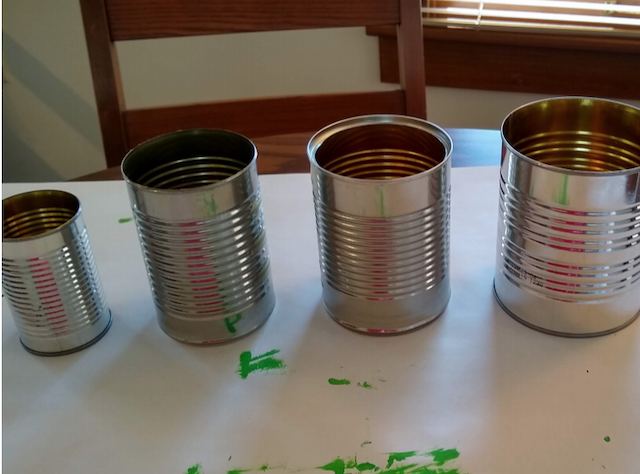 Make sure your cans are all different sizes, and that they will fit inside each other.
Step 2
Decorate your cans! Paint is a great option and you can create whatever design you like. Note: If your paint is water-based (like acrylic), you will need to make them weatherproof by spraying with a waterproof sealant spray. If you don't have this, keep your wind chimes under an overhang so that they don't get rained on.
Step 3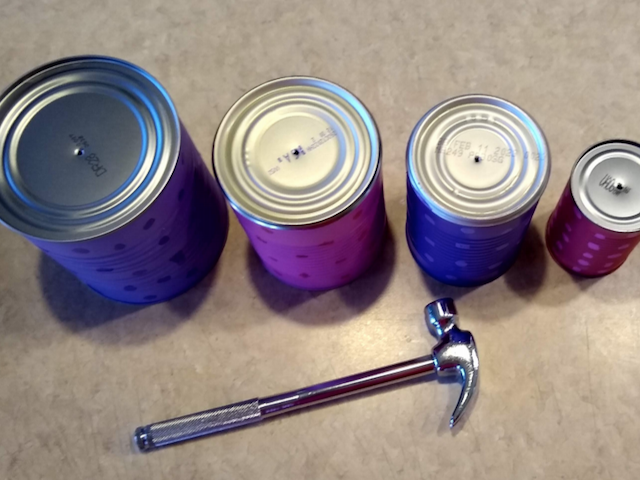 Use a hammer and nail to poke a small hole on the bottom of each can.
Step 4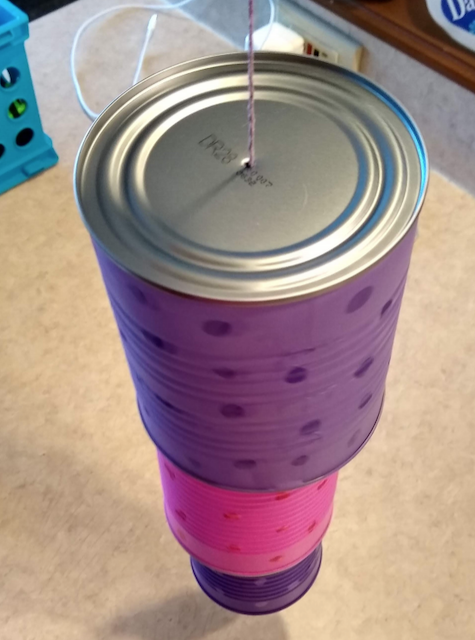 Use string or twine to nestle the cans together. Start with the largest can. Once it's on the string, tie a knot for the can to sit on. Add the next size can and have them overlap. All of the cans should overlap so that they are nestled and bump into the one above it.
Optional Step
Add beads or charms to the end of the string at the bottom.
Now your wind chimes are finished! Hang them up and give them a listen!
---
Don't forget to share photos of your wind chimes with us on social media using #forcvnp or by tagging us!
You can also email your creations to us at connect@forcvnp.org for a chance to have them featured on our website and social media channels!
Click here for more spring time activities you can do at home.
The Conservancy is a nonprofit friends group for Cuyahoga Valley National Park. Our goals are to improve visitor experiences, and provide meaningful, life-enhancing programs to our communities. If you would like to join us in protecting the Cuyahoga Valley National Park, please consider supporting your park today.