NPS / DJ Reiser
Events Calendar

Transitions @ Seiberling Gallery: Exhibition Opening and Reception
October 21, 2018 @ 2:00 pm

-

4:00 pm

Free
Event Navigation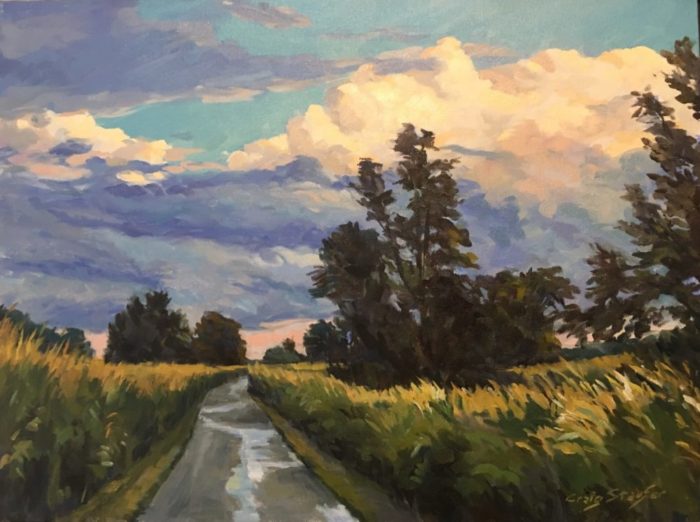 About the Seiberling Gallery:
Named in honor of Congressman, photographer and CVNP advocate John F. Seiberling, the gallery features exhibits by local artists. Free and open to the public Monday – Friday from 8:30 a.m. – 4:30 p.m. The Cuyahoga Valley Institute is a series of adult education programs that provide meaningful immersive opportunities to engage with the valley's natural surroundings while promoting a deeper understanding of the history, wildlife, and geography of Cuyahoga Valley National Park.
About Transitions, featuring artists from the Crooked River Art Gang

Transitions showcases works of art from four members of the Crooked River Art Gang: Jeanne Fashempour, Linda Nye, Craig Staufer, and Tom Tindira. The original artists of the "Crooked River Gang" were members of the Ohio Watercolor Society and the Whiskey Painters of America. The group has since expanded, and artists who join the Crooked River Gang must submit their work for review before they are accepted. Members come from a diverse background, many of whom teach professionally and work as freelance artists.
Transitions features artworks that reveal the changes in nature: changes in the seasons, in foliage, in migratory animal populations. Most of the work in this exhibit is inspired by the beauty and scenery of Cuyahoga Valley National Park. Exhibit dates: October 21 – December 14, 2018.
JEANNE FASHEMPOUR
Jeanne Fashempour has had a diversified career in commercial art, photography and design. As illustrator and designer for the Kennedy Mint, Art Director for Dressage Magazine, she created package design and corporate identity for Waxman Industries. She wrote, photographed and produced slide programs for Capitol Supply Corp, and was a commercial art and photography Instructor at Medina Career Center.
LINDA NYE
Linda Nye retired as the director of Cuyahoga Valley Art Center after 20 years. She is a signature member of the Akron Society of Artists, Women's Art League of Akron, Whiskey Painters of America, and Ohio Watercolor Society. Her works are held in several private collections in the United States, Scotland, and Belgium. She has been selected for many juried competitions, including the Watercolor 2003 Invitational Houston, Texas; Paisley Institute of Art, Scotland; the 85th Anniversary Akron Woman's Society Show (second place).
CRAIG STAUFER
Craig Staufer grew up on a farm in Medina County and currently lives in a restored 1834 Western Reserve home near Lodi, Ohio. He has illustrated books published by his father Al on the New York Central, Pennsylvania and New Haven Railroads, done in the style of Post-World War II calendar art. Craig's rural roots are a heavy influence on his craft. He works primarily in oils and is an avid enthusiast of the plein air style of painting, where an artist takes their easels outside and creates a painting in one session.
TOM TINDIRA
Tom is an accomplished artist whose paintings reflect his love of the outdoors. He is a member of the Crooked River Gang and shows his work at the MD Garage Art Gallery in the Cuyahoga National Park. As a 'snowbird' Tom has recently shown at the Goodyear, AZ municipal complex that featured desert scenes. He has been recognized as an award-winning watercolorist at local shows.
For more information on the Crooked River Art Gang, please watch this video.
Image credit: Stormy Evening on the Inlet Trail, Chippewa Lake by Craig Staufer
FAQs
Are there ID or minimum age requirements to enter the event?
All ages are welcome.
What can I bring into the event?
We ask that patrons do not bring food or beverages to this event.
Do I have to bring my printed ticket to the event?
Printed tickets are not necessary; there is no admission fee for the gallery reception.
Seiberling Gallery is a physical/mobility accessible venue.