@thewaydownwanderers
Concerts at Happy Days Lodge
Live Music is Back!
Join us on the fourth Wednesday of the month (third in May) and enjoy live music in your national park. In addition to the Americana-style acts we've hosted in the past, we're bringing in talented artists from other genres, like contemporary jazz and eclectic soul. We can't wait to see you there!
---
FORECAST
Wednesday, February 23 | Doors @ 6PM
This native Cleveland contemporary jazz band performs a musical blend of instrumental jazz, funk, rock, reggae, and pop. FORECAST is composed of vibraphonist Lem Adams, saxophonist Russ Thompson, keyboardist Alphonso McDuffie, bassist Gary Stevenson, drummer John Turner.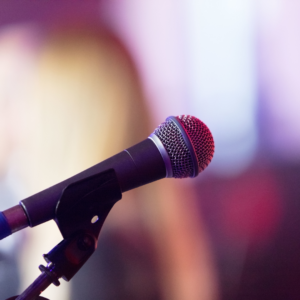 TBD
Wednesday, March 23 | Doors @ 6PM
Check back soon for information on this concert.
Lauren Eylise
Wednesday, April 27 | Doors @ 6PM
Lauren Eylise staked her spot in the music industry with the release of her debut EP Life/Death/Life in September 2017; however, music has been this singer-songwriter's heart and soul for as long as she can remember. Her genre-defying music can only be accurately categorized as eclectic-soul, as an array of influences make up her sound while each song is born from lessons of the soul.
Lauren Eylise has opened stages for the likes of Patti Labelle, Erykah Badu, Tank & The Bangas, Lucky Daye, Jidenna, Train, Matt Kearney, Raheem Devaughn, Tank, and more. Most recently, Lauren dropped "Bad Choices", a raw and gritty introspective song guaranteed to make feet tap and heads nod.
Way Down Wanderers
Wednesday, May 18 | Doors @ 6PM
The Way Down Wanderers sing like angels but write songs with guts that are unmistakably earthbound: a soon-to-be dad, excited but scared, fighting for self-growth; someone recovering from alcohol dependency, devoted to healing but with a confession to make—there are no fairytales here. And yet, the music begs an unapologetically Pollyanna question, like a big-hearted dare: Can a song help save you?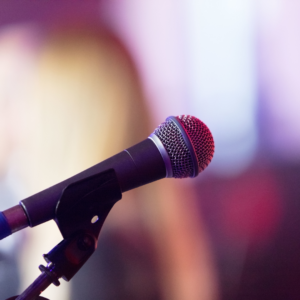 TBD
Wednesday, June 22 | Doors @ 6PM
Check back soon for information on this concert.