Now Featuring Boston Activation Project Artists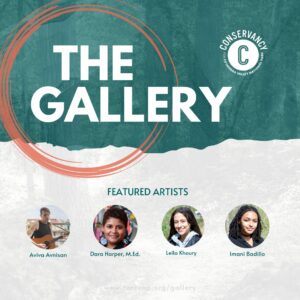 Welcome to The Gallery! Current displays feature work by artists from our 2021 Boston Activation Project, which brought a diverse group together to bring fine arts projects to the Boston area.
The exhibition features paintings, woven works, and a 3-dimensional scan of Cuyahoga Valley National Park.
Location
1565 Boston Mills Rd
Peninsula
Opening Day
September 24
10am – 4pm
Hours
Thursdays & Fridays Only
10am – 4pm
Learn More About The Artists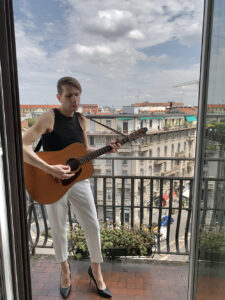 Aviva Avnisan
Artist
Aviva Avnisan (she/they) is an interdisciplinary artist whose work is situated at the intersection of image, text and code. Using a host of emerging technologies including 3D scanning, augmented reality and virtual reality, she creates applications for mobile devices, interactive installations and technologically mediated performances that seek to subvert dominant narratives through embodied encounters with language.
Aviva has presented her work both nationally and internationally. Selected exhibitions and performances include: Inside Practice at the Art Institute of Chicago in Chicago, IL; Refiguring the Future at 205 Hudson Gallery in New York, NY; Between Bodies at The Henry Art Gallery in Seattle, Washington; and a four-person exhibition at Post-Screen: International Festival of Art, New Media and Cybercultures in Lisbon, Portugal.
Aviva holds an M.F.A. in Poetry from Brooklyn College and an M.F.A. in Art and Technology Studies from The School of the Art Institute of Chicago. She is an Assistant Professor at Kent State University with a joint appointment in the schools of Emerging Media & Technology and Media & Journalism.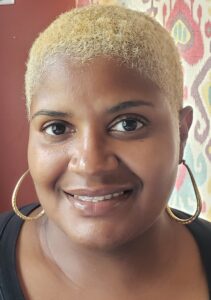 Dara Harper M.Ed.
Artist
Dara Harper is a creative entrepreneur and artist who has established Art Only Boutique, a company that produces original paintings in acrylics ranging from figurative to abstract compositions. She currently has public art installed in the Cuyahoga Valley National Park, Downtown Cuyahoga Falls and the West Side of Akron Ohio.
Dara graduated from The University of Akron with a Master's in Curriculum & Instruction. A Bachelor's in Studio Art with emphasis in Painting and Minor in Art History. Dara Harper has developed a mobile art curriculum adaptable for all ages using various art mediums and tools. "Engaging the community and spaces through art is part of my purpose as an artist."
She is co-founder of the Akron Black Artist Guild and winner of the 2021 Knights Arts Challenge, Public Art Commissioner with the city of Akron's Public Art Program and most recently given the title Director of Programming with ArtsNow.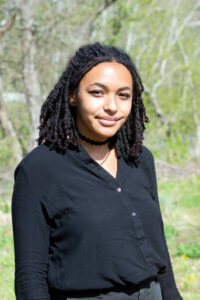 Imani Badillo
Artist
Imani Badillo is a Puerto Rican, Black, and Alaskan Native artist and writer from Cleveland, OH. A student at Oberlin College, Imani's academic work communicates environmental justice concerns using painting, fiber art, and bookmaking. Their sole goal as an artist is to use illustrated thoughts and memories as an invitation into getting into a right relationship with human and more-than-human others.
Leila Khoury
Artist
Leila Khoury is a multidisciplinary artist based in Cleveland, Ohio. Khoury received her BFA in Interdisciplinary Sculpture from the Maryland Institute College of Art and her Master of Architecture and Certificate in Historic Preservation from the School of the Art Institute of Chicago. Khoury's work has been featured in solo and group exhibitions in Cleveland and Columbus, OH; New York City, NY; Chicago, IL; Baltimore, MD; Washington, D.C.; Pittsburgh, PA; Waeukesha, WI; and Subhan, Kuwait. Between June and September 2018, two works by Khoury were featured in the National Museum of Women in the Arts' exhibition series, Women to Watch.