Low Power Happy Hour is a speaker series featuring local professionals who work in and around the topic of sustainability. Join us for cocktails, live acoustic music, and a Q&A with the speaker from 4:30pm-6:30pm.
4:30 PM: Networking, Cocktails, & Music
5:00 PM: Speaker Presents
5:30 PM: Q&A with Speaker
5:45 PM: Networking & Music
6:30 PM: Event Ends
Conservancy Members: Free | General Admission: $10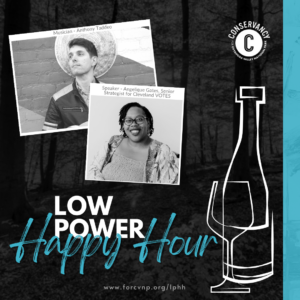 April 12, 2023
Building Community through Civic Engagement
Get Tickets
Join us for a conversation with Angelique Gates, consultant + strategist based in Northeast, Ohio specializing in diversity, inclusion, and other education initiatives. Angelique currently works as the Senior Strategist for Cleveland VOTES, a local non-partisan democracy collective.
We'll discuss how community building and education are at the core of civic engagement. Learn how we can effectively engage with others and encourage them to get activated!
Unplugged music provided by Anthony Taddeo, a percussionist, composer, and bandleader.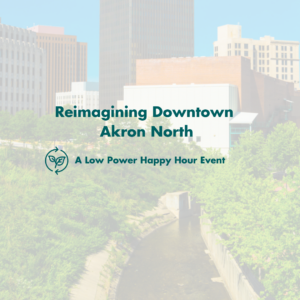 May 2, 2023
Reimagining Downtown Akron North
Get Tickets
Exciting things are happening in downtown Akron. Michael Anthony Howard, pastor and community organizer with the Living Water Association, and his guests will discuss projects in and around Northside. What improvements will create a thriving, connected arts-and-culture district that serves current residents and welcomes visitors? How can we honor the area's history while looking to the future? How might this area become a gateway to the national park? We'll have displays set up during the networking time to spark conversation.
Unplugged music provided by Morgan Mecaskey, an indie/folk singer-songwriter and guitarist.
This program is offered in partnership with the Community Life Collaborative as part of the Our Nature series.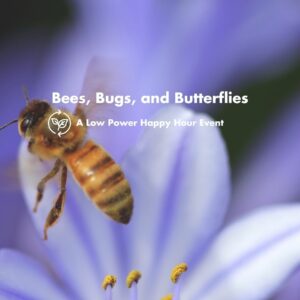 June 20, 2023
Bees, Bugs, and Butterflies
Get Tickets
Celebrate Ohio Pollinators Week with a discussion of our new traveling exhibit called Bees, Bugs, and Butterflies: Pollinating Along the Cuyahoga. Featured photographers, including Danae Wolfe of Chasing Bugs and Anthony Rodgers, will talk about how they got interested in insect diversity and why pollinators are important. Find out how you can get involved by planting native wildflowers and becoming a citizen scientist. We'll have 10 images on display during the networking time.
The exhibit is presented by Community Life Collaborative and Cuyahoga Valley National Park, and made possible by generous support from Akron Community Foundation, Northeast Ohio Regional Sewer District, Ohio Arts Council, and Tinker's Creek Watershed Partners.
Unplugged music provided by Morgan Mecaskey, an indie/folk singer-songwriter and guitarist.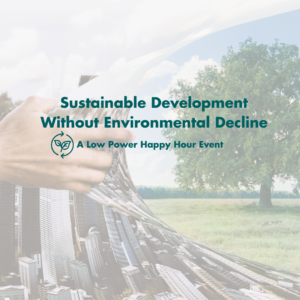 July 12, 2023
Development Without Environmental Decline
Get Tickets
Join us July 12 for a conversation with James Yskamp on our history of relying on environmental destructive economic development and the policy proposals for an economy that aims for sustainable development without environmental degradation in our region.
Unplugged music provided by Theron Brown, jazz pianist, composer, and educator.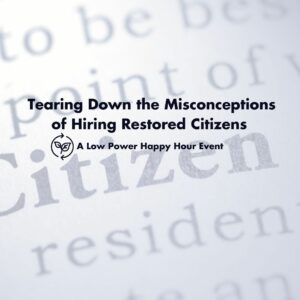 August 9, 2023
Misconceptions of Hiring Restored Citizens
Get Tickets
Join us Aug. 9 for a conversation with Ian Marks on tearing down the misconceptions of hiring restored citizens. Today nearly 1 in 3 Americans have a criminal record making the need for correctional education and fair chance hiring paramount to the success of restored citizens and the economy as a whole. This program will highlight new and innovative prerelease programing, like Lutheran Metropolitan Ministry's Chopping for Change, while also tearing down the misconceptions and enormous cost of failing to provide second chances.
Unplugged music provided by Theron Brown, jazz pianist, composer, and educator.