Rhythm on the River: Summer Concerts at Howe Meadow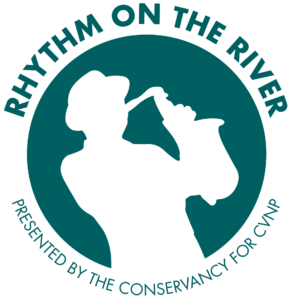 This summer, we're celebrating Cuyahoga Valley National Park with a free, family-friendly concert series, Rhythm on the River. Hubbs Groove, Rayr Image Band, FORECAST and Carlos Jones and the PLUS Band are all set to headline at Howe Meadow: 4040 Riverview Rd., Peninsula. Bring a picnic blanket or a couple lawn chairs, a few friends and your family, sit back, and enjoy the sounds of summer!
All concerts begin at 4 p.m. Gates open at 3 p.m.
Tickets are free but we do request that you claim your free tickets online prior to the concert.
Covid-19
The health and safety of our guests and staff will always be our top priority. The following Covid-19 safety protocols will be in place. Please be sure to visit this page and check your email after registering for tickets for the latest protocols.
The Conservancy is following current CDC protocols on COVID as well as policies of the National Park Service, as the Rhythm on the River Concert Series is being held on federal land. While there is no longer a federal mandate for those who have been vaccinated to wear a mask, we encourage you to bring a mask and wear it around people who are not part of your family or friends group. As a family-friendly organization, the Conservancy wishes to keep those most vulnerable safe during this time, especially children and those who cannot receive the vaccine. While wearing masks is not mandated, social distancing of at least six feet will still be required.