Within the Learning Garden and Hoop House at the Cuyahoga Valley Environmental Education Center, (CVEEC) the garden beds are brimming with growing plants. During the pandemic, these spaces went dormant, but thanks to a partnership with Spice Field Kitchen, a generous gift to CVEEC by Charlie and April Walton, and the help of volunteers, they are springing back to life.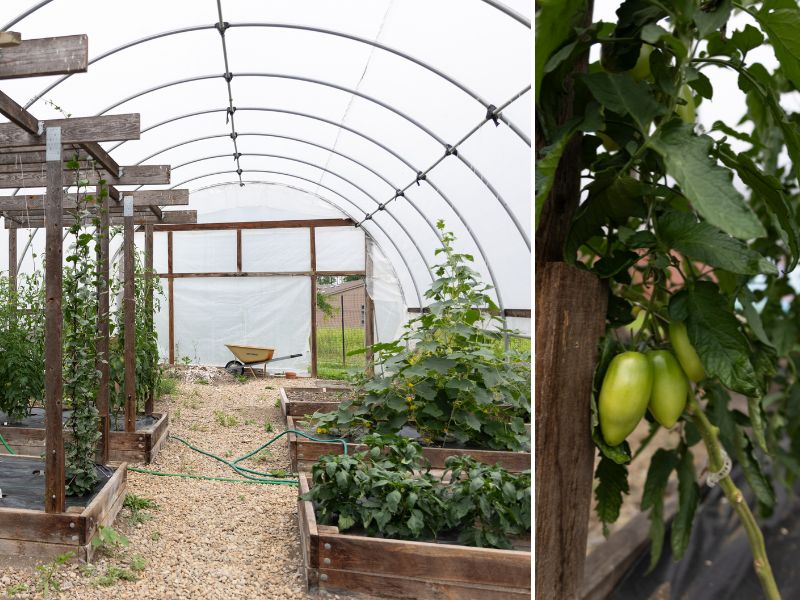 Culinary Program Manager Wes Patterson explains, "Here at CVEEC we love to inspire children to view and engage with the world around them in a way they haven't before." Once completed, the Learning Garden and Hoop House will give students immersive educational opportunities around food and farming, sustainable food practices, climate change, food justice, culinary careers, and nutrition.
Patterson adds, "Another goal is to showcase these spaces by creating dishes with ingredients picked fresh outside by students and volunteers, showing them how what is grown can become an amazing meal!" Patterson and CVEEC Sous Chef Tom Harff are already experimenting with produce harvested from the garden beds. They recently created a recipe for fried green tomatoes, using tomatoes and other ingredients grown in the Learning Garden and Hoop House. This tangy tomato dish is served with a scrumptious sour cream and basil sauce and Swiss chard puree.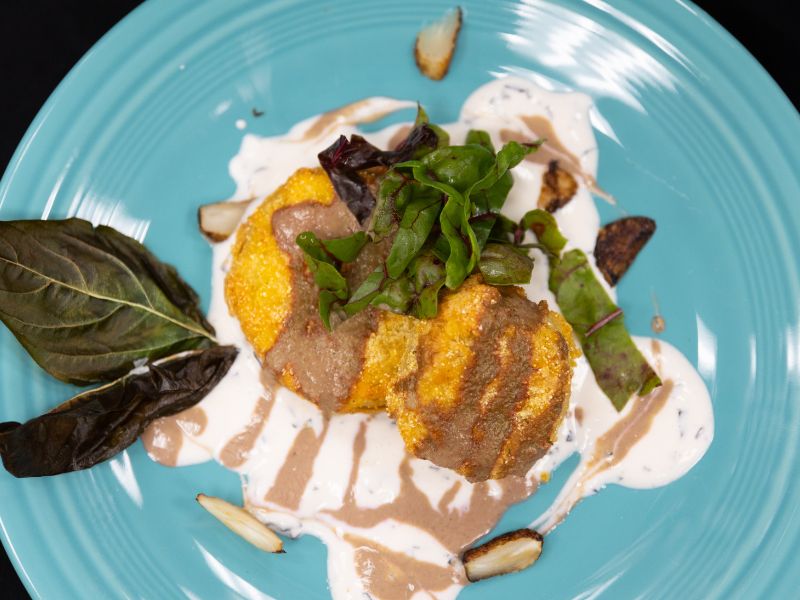 If you're interested in trying this recipe, you can download it below! To source local, seasonal ingredients for this dish, visit a local farmstand or farmers' market. The Cuyahoga Valley Farmers Market, located in Cuyahoga Valley National Park's Howe Meadow, is a great choice. It's open on Saturdays from 9:00 am-12:00 pm. Enjoy!