The Conservancy is excited to announce a new experience at Cuyahoga Valley National Park: The Boston Activation Project! This new project is the first of its kind in the park and will primarily be focused on adding new visitor experiences to the greenspaces around Boston Mill Visitor Center, Boston Store and the Boston Cuyahoga Valley Scenic Railroad train depot.
The Boston Activation Project will give visitors new visual experiences as they make their way through the center of Boston. While we prepare to launch this project, we wanted to take some time to introduce you to the amazing and talented artists that are bringing this project to life!
---
Meet the Team
---
Dominic Moore-Dunson
Project Manager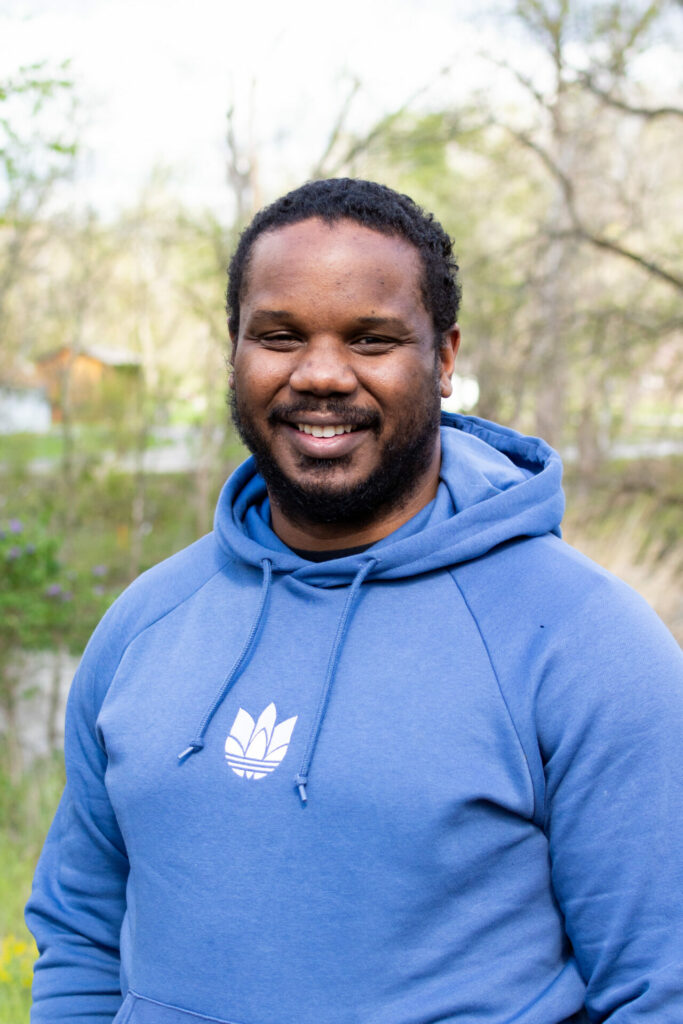 "I think this project is multi-layered in our goals to make the visitor experience more dynamic in the Boston area," shares Dominic. "We hope our artists and their work will engage audiences in a way that will give our communities a new vantage point of the park as a cultural asset in our region.
In addition, we hope by creating a program that gives artists the opportunity to design creative pilots (instead of fully finished products) as a result of learning about the historical and current issues of the park we are deepening the relationship of arts and environment in Northeast Ohio."
---
Sujatha Srinivasan
Artist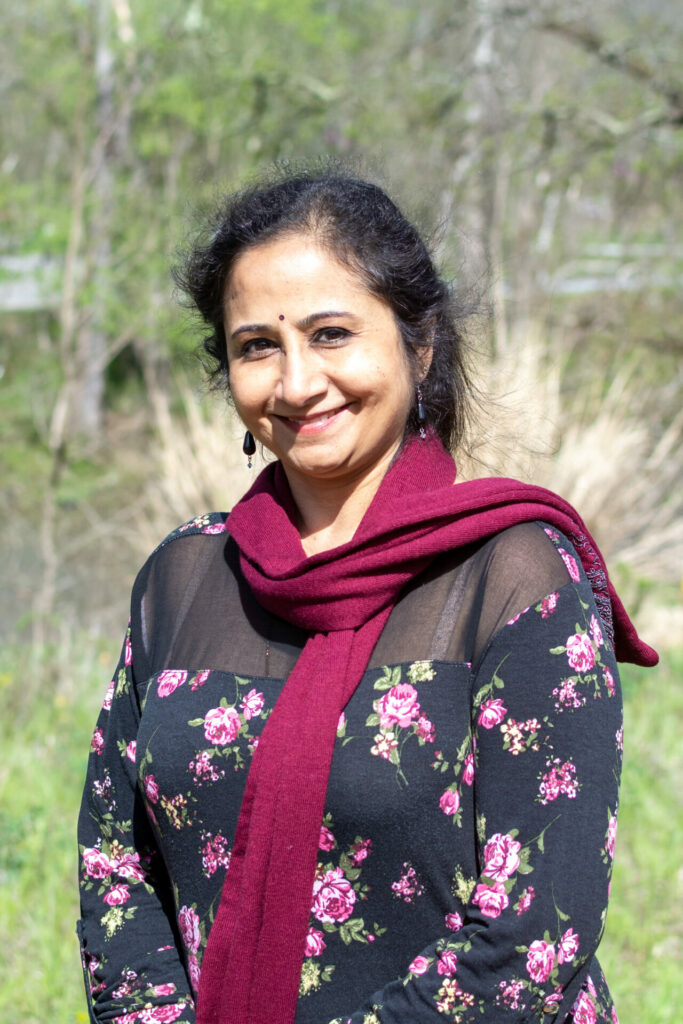 Sujatha is a leading exponent of Bharatanatyam, an Indian classical dance form. With her dynamic rhythm, evocative mime and inimitable choreography, her dance productions reflect a wide range of themes from traditional to modern with an emphasis on creativity, content and relevance.
Her collaborative initiatives with diverse artists from other art forms showcases her versatility and artistic capabilities. As an arts educator and artistic director of Shri Kalaa Mandir – Center for Indian Performing Arts, she has nurtured and trained the next generation of dancers, successfully establishing the continuity of Bharathanatyam in Cleveland.
Why did you apply for this project?
The novelty of the task at hand is appealing to me. Experimentation is a critical component of creation and innovation. The task of engaging audiences in nature, especially given the unique restrictions imposed by the current pandemic, presents a unique opportunity. At the intersection of these ideas, we may find something to carry forward to expand on even beyond this project.
What's a fun fact about you?
I played a warrior princess who started the Indian Independence movement in an international dance production.
You can find Sujatha on Facebook: @skmdance or @sujatha srinivasan; Instagram: @sujathasrinivasan.skm
---
Leila Khoury
Artist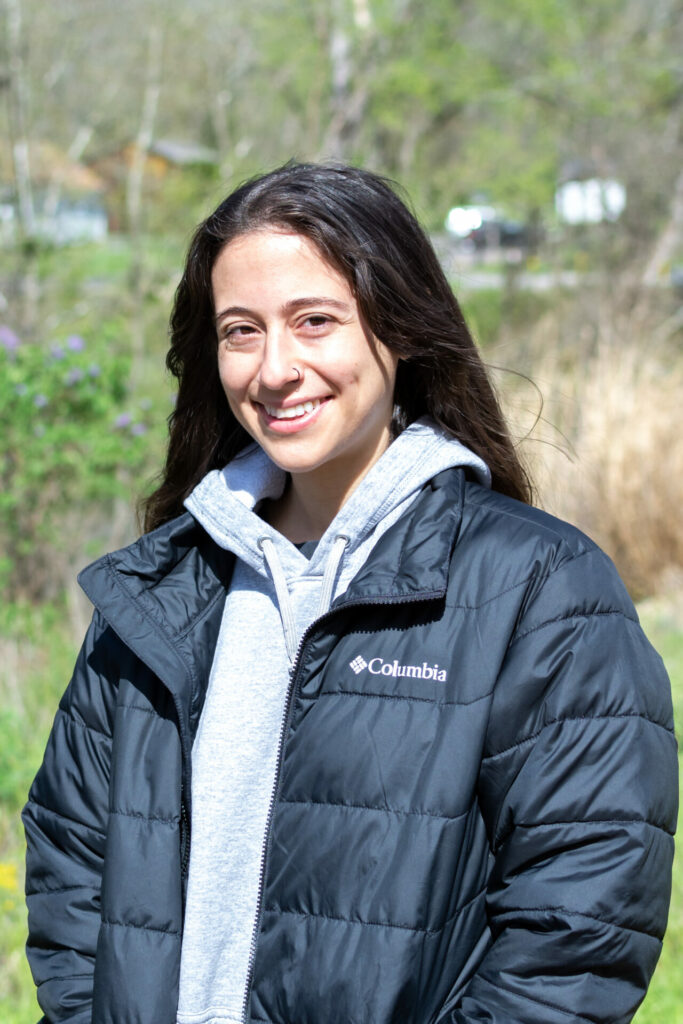 Leila is a multidisciplinary artist based in Cleveland, Ohio. Khoury received her BFA in Interdisciplinary Sculpture from the Maryland Institute College of Art and her Master of Architecture and Certificate in Historic Preservation from the School of the Art Institute of Chicago. Khoury's work has been featured in solo and group exhibitions in Cleveland and Columbus, OH; New York City, NY; Chicago, IL; Baltimore, MD; Washington, D.C.; Pittsburgh, PA; Waeukesha, WI; and Subhan, Kuwait. Between June and September 2018, two works by Khoury were featured in the National Museum of Women in the Arts' exhibition series, Women to Watch.
Why did you apply for this project?
I was drawn to the Boston Activation Project for its commitments to equity and contextualization of the park's history through a non-western lens.
What's a fun fact about you?
I am a huge introvert! I enjoy reading, reclining, and tending to my many houseplants. My favorite book is Anne Carson's Autobiography of Red.
You can find Leila here: Website: leila-khoury.com; Instagram: @_leilakhoury
---
Dara Harper M.Ed.
Artist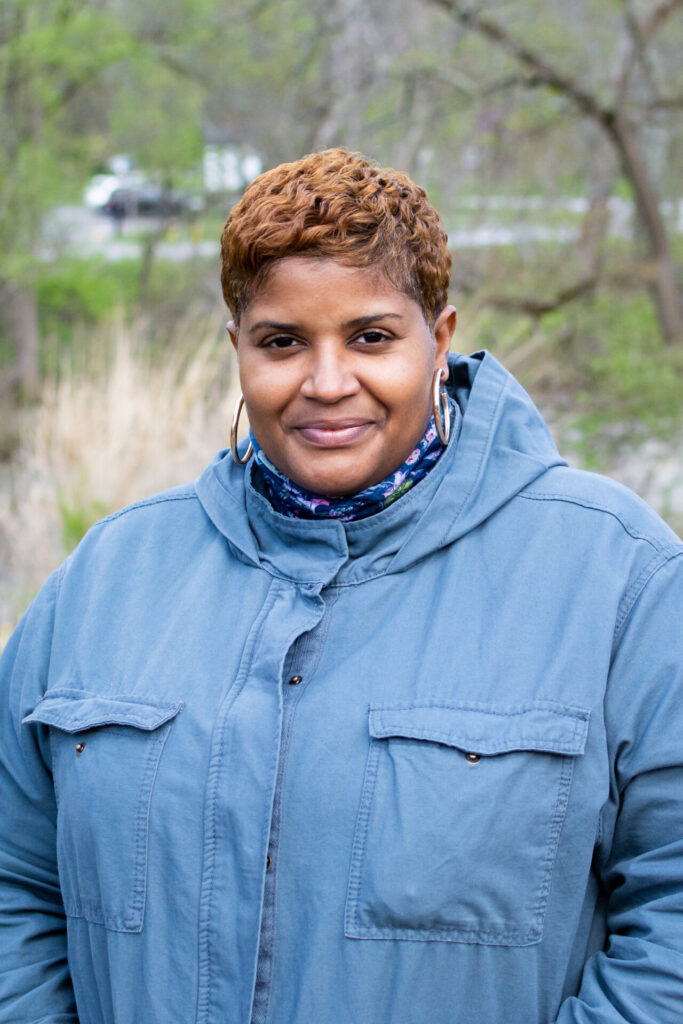 Dara is a creative entrepreneur who has established Art Only Boutique, a company that produces original paintings done in vivid acrylic colors ranging from figurative to abstract concepts. Selected art pieces are made into stationery, home & office décor, and wearable art. Dara Harper graduated from The University of Akron with a Master's in Curriculum & Instruction. a Bachelor of Arts in Art Studio Emphasis; Painting and Minor in Art History. She is a co-creator of the Akron Black Artist Guild, educator and native of Akron, Ohio.
Why did you apply for this project?
Engaging the community and spaces through art is part of my purpose as an artist. I chose to apply for the Boston Activation Project to collaborate with other artists that practice that concept as well. This series of prototypes is a learning experience and another level of growth for me as an artist.
What's a fun fact about you?
I love painting outdoors and I take my studio outdoors every summer!
You can find Dara here: Facebook: Art Only Boutique; Instagram: @Dharperartonly or @ArtOnlyBoutiqueStudios; Website: www.artonlyboutique.weebly.com
---
Abraham Avnisan
Artist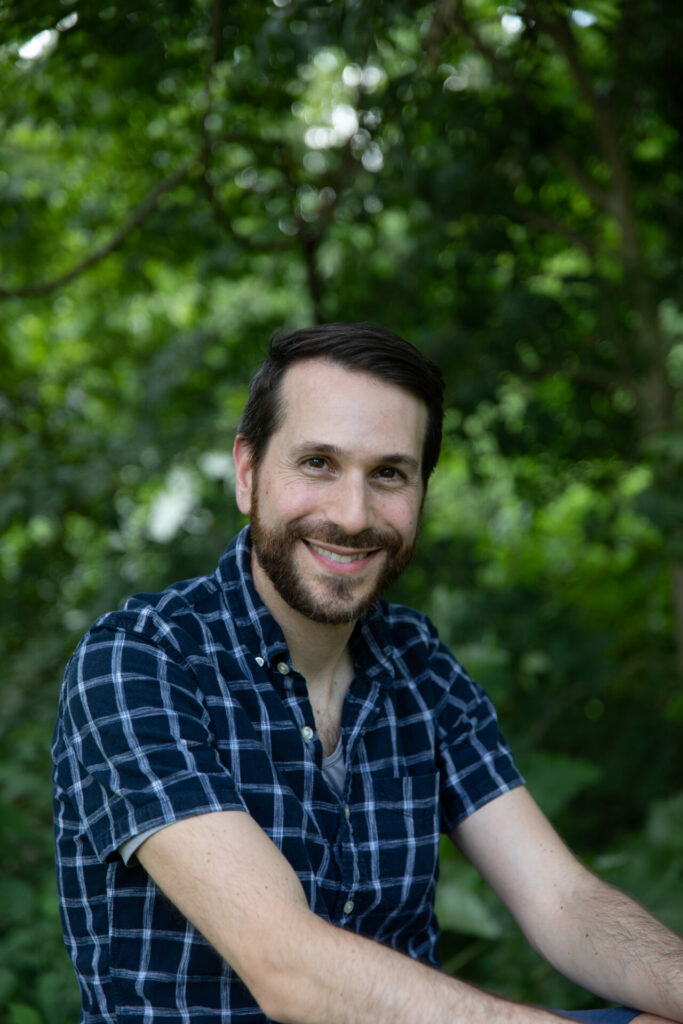 Abraham Avnisan is an interdisciplinary artist whose work is situated at the intersection of image, text and code. Using a host of emerging technologies including 3D scanning, augmented reality and virtual reality, he creates applications for mobile devices, interactive installations and technologically mediated performances that seek to subvert dominant narratives through embodied encounters with language. Abraham is an Assistant Professor of Emerging Media & Technology and Media & Journalism at Kent State University.
Why did you apply for this project?
I applied for the Boston Activation project because I'm passionate about nature, conservation and our national parks. My joint interest in decolonization on the one hand and the intersection of art and science on the other made this project the perfect fit for my creative practice.
What's a fun fact about you?
I'm an avid bread baker!
You can find Abraham here: Website: abrahamavnisan.com or Instagram: abrahamavnisan
---
Imani Badillo
Artist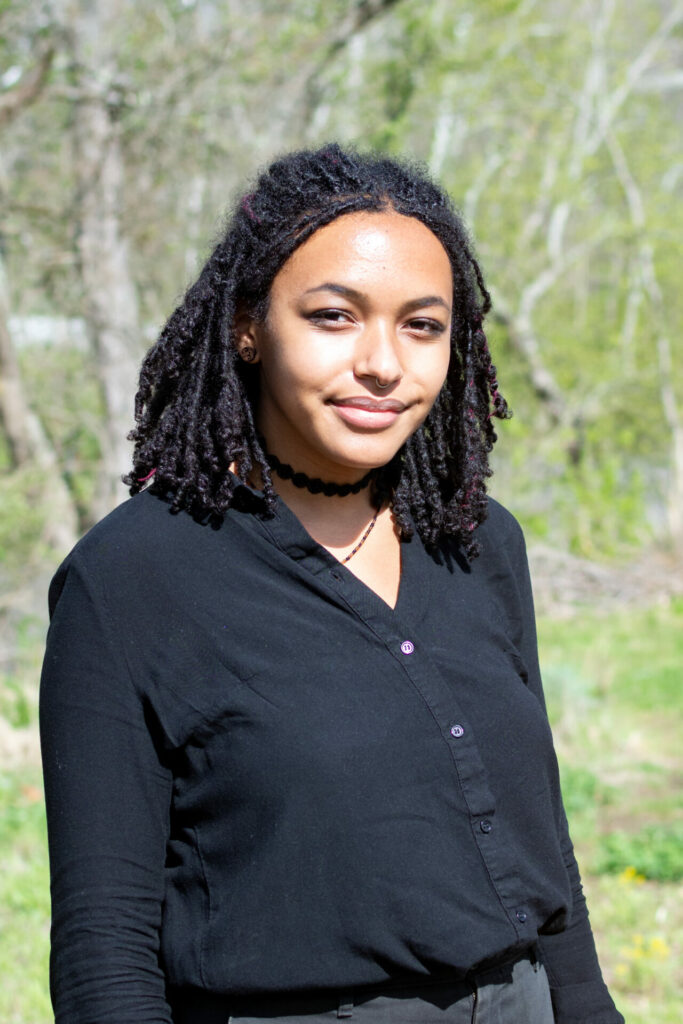 Imani Badillo is a Puerto Rican, Black, and Alaskan Native artist and writer from Cleveland, OH. A student at Oberlin College, Imani's academic work communicates environmental justice concerns using painting, fiber art, and bookmaking. Their sole goal as an artist is to use illustrated thoughts and memories as an invitation into getting into a right relationship with human and more-than-human others.
Why did you apply for this project?
Having grown up in northeast Ohio, I feel that it is important to discuss and understand the true history of the land. This opportunity at Cuyahoga Valley National Park has allowed me to think much more deeply about the process of truth-telling as it relates to getting into a better, more sustainable relationship with the Earth; this is also such an exciting space to be able to connect and collaborate with other artists!
What's a fun fact about you?
I enjoy writing letters—I currently have four penpals!
You can find Imani here: Instagram: @imani.g.b
---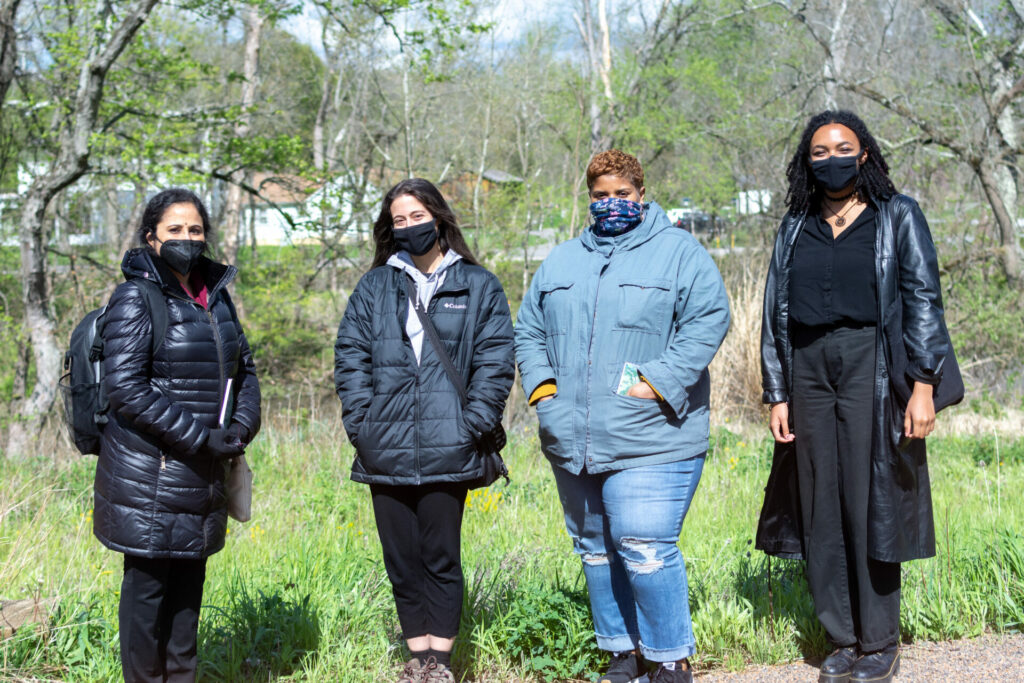 Be sure to follow us on social media to keep up with the Boston Activation Project and see how these artists utilize their creativity! We will be announcing dates for experiencing this project in the near future.
---
This project was made possible with funding from Ohio & Erie Canalway Association, Arts Midwest through Ohio Arts Council, the Cleveland Foundation, and the Gund Foundation.