By guest blogger Crystal Angersola
Summer has officially arrived in Ohio and everyone is basking in the sun and enjoying the extra long days. If you are looking for yet another excuse to be outside, a picnic in the park is a great way to get out of the house and enjoy all that CVNP has to offer. Whether it's a romantic date or a gathering of friends and family, nothing says summer like a picnic.
You can be spontaneous and stop by one of the Trail Mix stores for a grab-and-go snack or plan ahead for a gourmet feast. Another fun idea is to plan your menu around a theme:
Classic – fried chicken, coleslaw, potato salad, watermelon
French – niçoise salad, baguette, assorted cheeses, fresh fruit salad
Mediterranean – chicken kebobs, hummus and cut up veggies, olives, stuffed grape leaves, baklava
Patriotic – hot dogs, BLT pasta salad, baked beans, strawberries dipped in white chocolate and blue sprinkles, lemonade with blueberries and raspberries
Make sure to bring a tablecloth, blanket or chairs, plates and utensils and a garbage bag. Keep things cold by freezing water bottles and tucking them inside your basket or cooler. As the ice melts, you'll have a nice cold drink. If you plan to be grilling, don't forget the charcoal.
Now that you have some menu inspiration, you need to pick a spot. Here are some great places to dine a la fresco in the CNVP:
Kendall Lake is a gorgeous setting for a picnic. There is a shelter that offers covered tables on the ground level and several picnic tables outside up above. Bring your fishing gear and try your luck casting from the pier.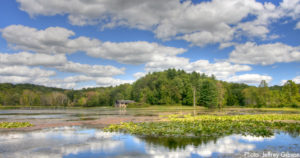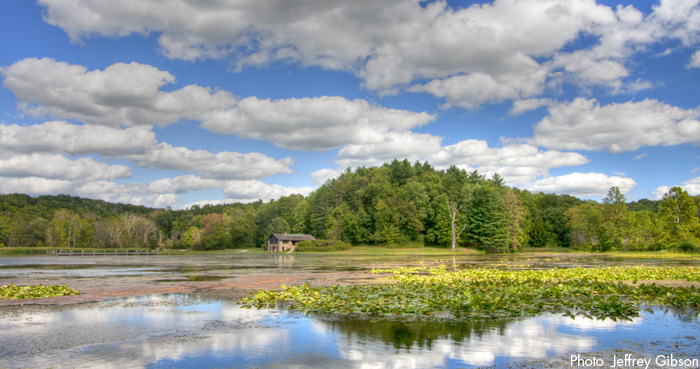 Octagon Shelter holds up to 50 people so it's perfect for a party. There are seven indoor picnic tables, two fireplaces and an outside grill. The shelter has to be reserved but the outdoor tables are up for grabs. There is also a huge grassy area to spread out a blanket and catch some rays. It's an easy walk or drive over to the Ledges Trail if you want to walk off your feast.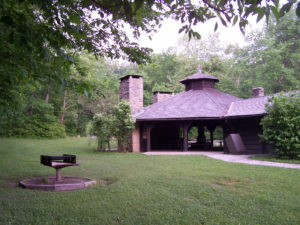 Canal Exploration Center is right on the Towpath Trail so it's a great place to combine a picnic with a bike ride. The picnic area is a short stroll from the parking lot and includes two accessible picnic tables so this is also the perfect spot for people with limited mobility.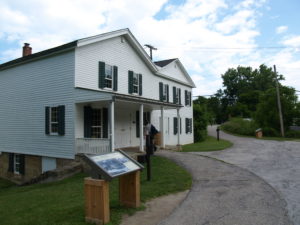 Horseshoe Pond is rumored to be a great place to see and hear barred owls so plan your picnic later in the day and then hit the Tree Farm Trail, an easy 2.75 loop, at dusk. Don't forget your bug spray and a flashlight.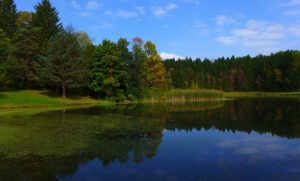 Howe Meadow is the location of the CVNP Concert Series and it's the best place to picnic for music lovers. Pick a concert, bring a chair or blanket, and enjoy a picnic under the stars as you enjoy the free family-friendly show.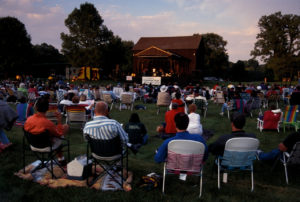 Find these and other picnic spots on this map. https://www.nps.gov/cuva/planyourvisit/maps.htm
Some things to remember:
Help keep wildlife healthy and happy by not feeding any animals you may see
Please clean up after yourself when you've finished enjoying your picnic
No alcohol is permitted
Picnic areas are first come, first served except Ledges and Octagon which are reservable for a fee.