National parks are often the perfect backdrop for creating memories with loved ones. From hiking the Towpath Trail to visiting the scenic Brandywine Falls, spending time in Cuyahoga Valley National Park always makes for a great outdoor adventure. We've put together a list of some great morning, afternoon and evening activities for you to pick and choose from, creating your very own CVNP adventure! Which path will you choose?
---
Morning Activities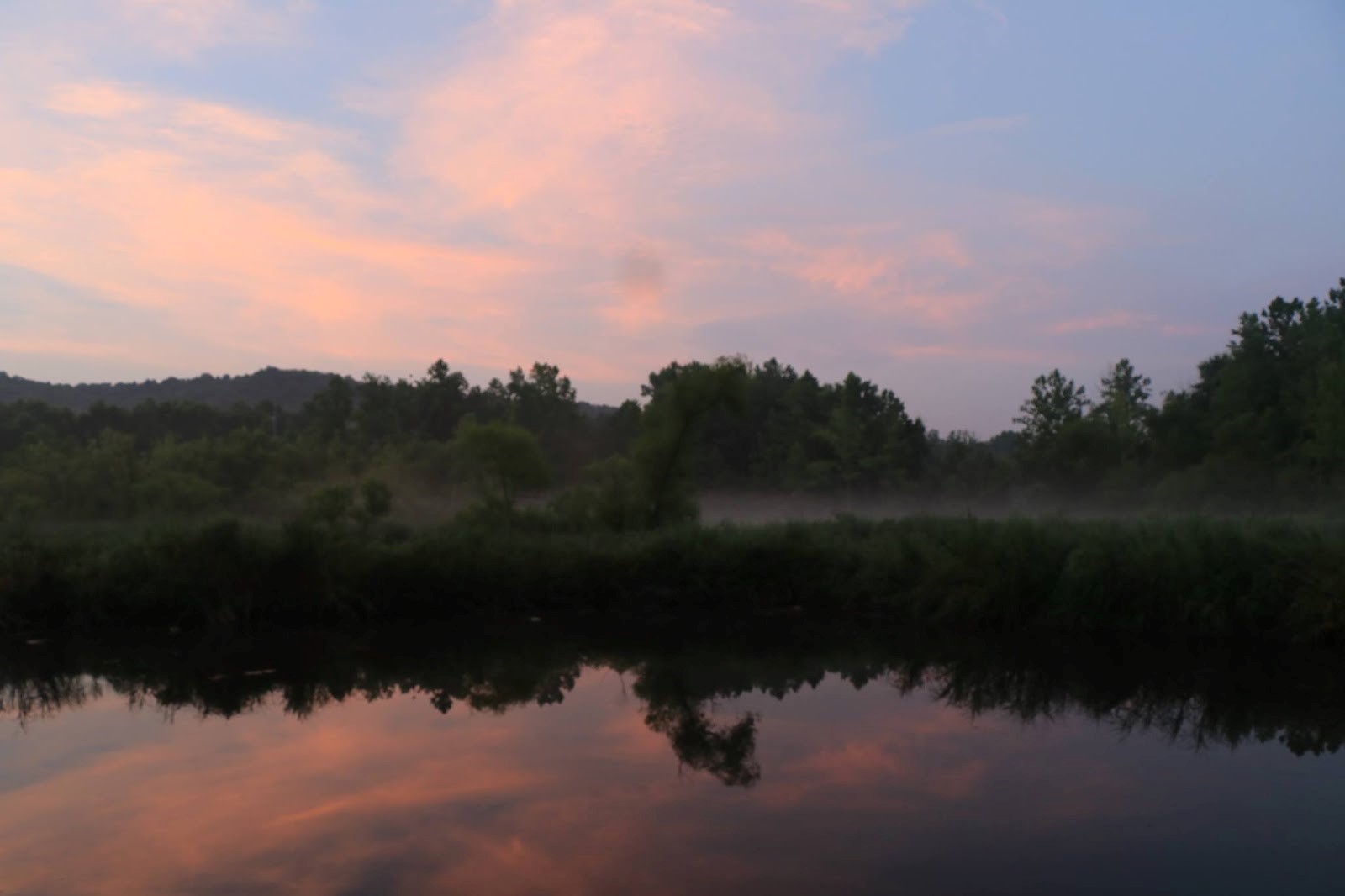 Beaver Marsh
Start your morning off with a relaxing walk along Beaver Marsh! This site is bursting with life during every season of the year. Wildlife tends to be the most active during the early mornings and late evenings, so a morning stroll means you're more likely to spot an animal.
There are about 50 different types of birds that nest annually at the marsh, including the Baltimore oriole, the Tree swallow, and the Wood duck. If you're really lucky, you may catch a glimpse of otters! These fast, agile swimmers enjoy making an appearance in the mornings.
Visitors can access the Beaver Marsh from the Ira Trailhead at 3801 Riverview Road, Cuyahoga Falls 44264.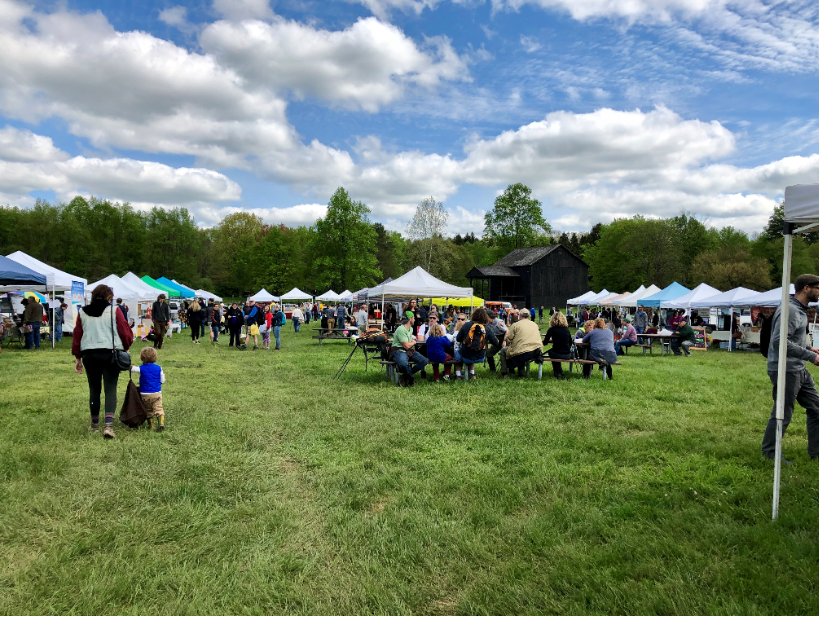 Howe Meadow Farmers' Market
If you find yourself in the park on a weekend, you may wish to make your way over to Howe Meadow for the weekly farmers' market. Presented by our friends and partners at Countryside Food & Farms, the market runs every Saturday from May 1 through October 30 from 9 a.m. to noon and is a great way to support local farmers, entrepreneurs, and artists! Grab a delicious piece of bakery or fresh fruit to help fuel your day.
The market is following all safety protocols to help protect from the spreading of Covid-19. You can read more about their safety measures and other policies here. Howe Meadow has a designated parking lot that can be accessed at 4040 Riverview Rd Peninsula, OH, 44264.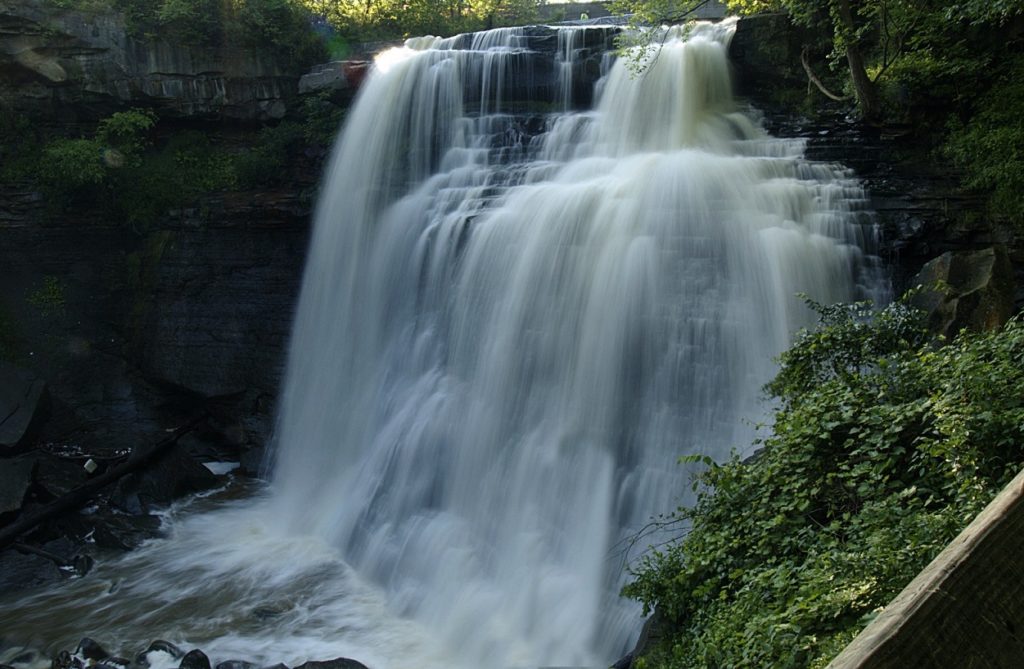 Brandywine Falls
Another great morning activity is spending some time outdoors at the scenic Brandywine Falls. This is one of the most popular attractions in the park, and rightfully so! Its 60-foot cascading water makes for beautiful pictures and the walkway offers easy accessibility and great viewing areas. As this is one of the most visited sites, we recommend timing your trip before or after peak hours. The parking lot is usually full between 10 a.m. and 4 p.m., so an early morning visit is ideal. The site is open daily from 8 a.m. to 7 p.m. and the parking lot is just a short walk to the falls. Find the falls at 8176 Brandywine Road in Sagamore Hills Township.
---
Afternoon Activities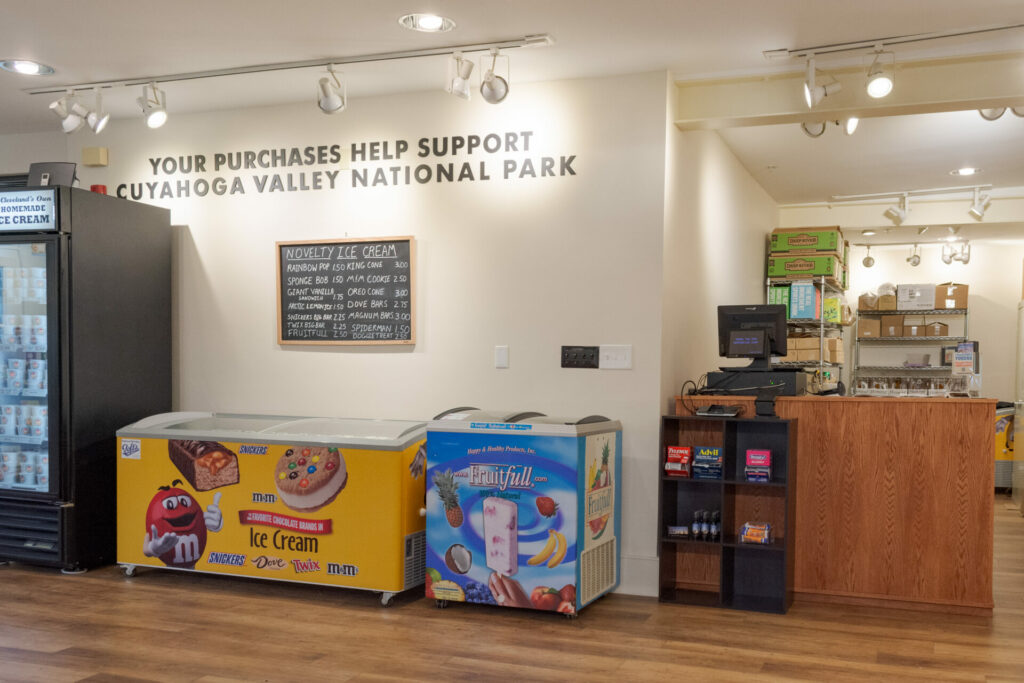 Boston Store
A fun-filled morning at CVNP is sure to make you work up an appetite. Luckily, Boston Store has everything needed for a picnic in the park with your loved ones! Head over to the new store for ready-made sandwiches, salads, and food from local businesses such as Mitchell's Ice Cream, Fat T's Cookies, Randy's Pickles, Neitenbach Farms (A Countryside
Initiative Farm), Plates by Post Bakery and Old Brooklyn Mustards.
The rocking chairs along the wrap-around porch make for a good resting area before you continue on with your day – or you can buy a Trails Forever picnic blanket and find a nice shady spot to enjoy your meal. The store is open daily from 9:30 a.m. to 6 p.m. We recommend parking at Boston Mill Visitors Center, which is just a short walk away.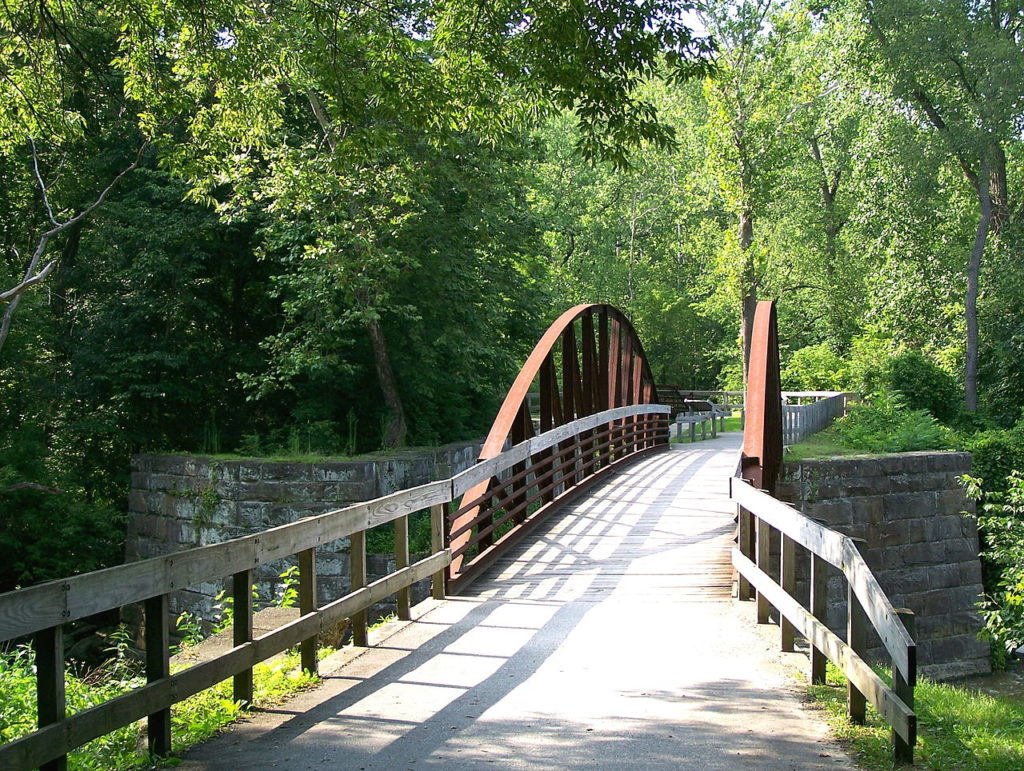 Towpath Trail: Red Lock to Peninsula
Are you are a fan of scenic walks? If so, you will certainly want to explore the Towpath Trail from Red Lock to Peninsula. This 4.4 mile-long picturesque trail makes for a low-difficulty hike with some elevation for those looking to work up a sweat. This is a perfect path for hikers, bikers, runners, and those just looking for a nice walk. It is a fairly shaded trail that will lead you right to the heart of Peninsula. There, you can enjoy plenty of restaurants and shopping (our favorite shop, of course, is Trail Mix Peninsula!).
Start at the Red Lock Trailhead at 1175 Highland Rd. Sagamore Hills, OH, 44067. Station Road Bridge, Red Lock, Boston Store, and Lock 29 are open 24 hours for parking.
---
Evening Activities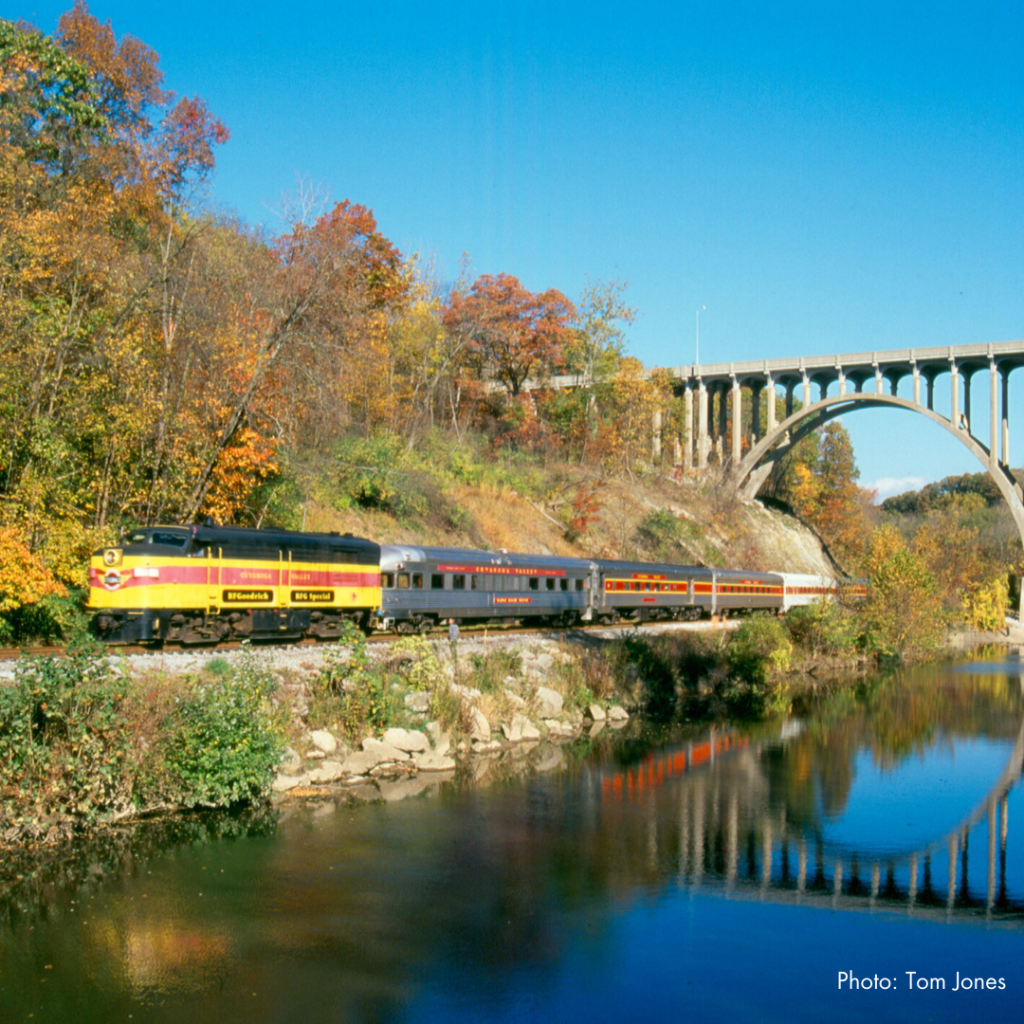 Cuyahoga Valley Scenic Railroad
What better way to end the day than on the picturesque Cuyahoga Valley Scenic Railroad. This route runs multiple times a day from May through October, so try a few different seasons for breathtaking experiences. The 3.5 hour long ride is a wonderful way to view the park as the train rushes along the Cuyahoga River and provides you with various wildlife sightings. More information, including ticket prices and departure times, can be found here.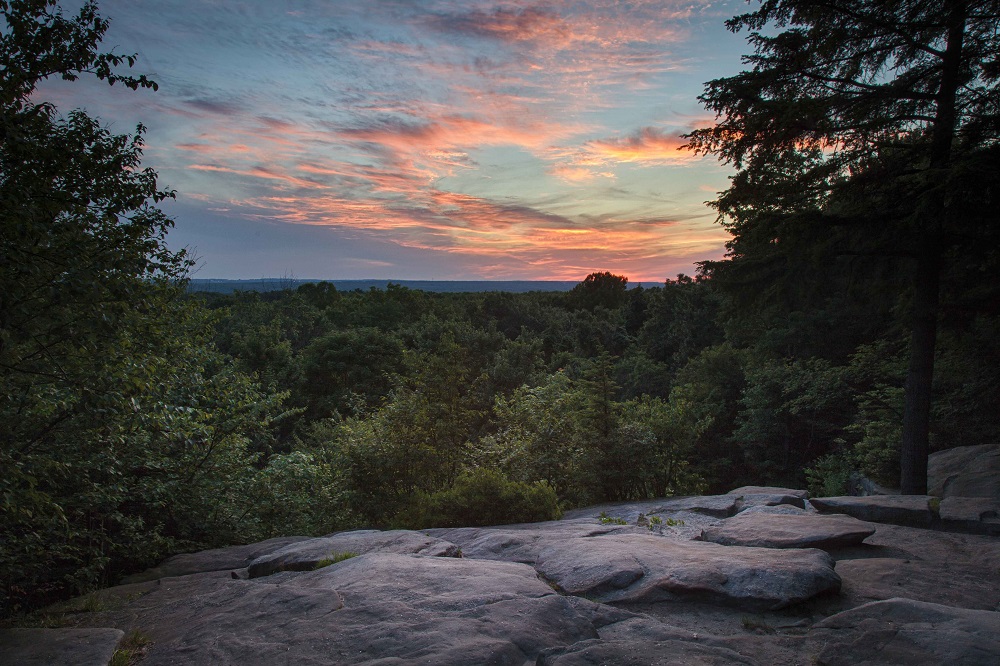 The Ledges Overlook
Another way to spend an evening in the park is by taking a quick hike up to the scenic Ledges Overlook. The views from this space can't be beaten! Take in the panoramic sights of the treetops during sunset with your friends or family while listening to the songs of our local birds. The Overlook is a stop along the 1.8 mile-long Ledges Trail which can be accessed at the Ledges Trailhead, 405 Truxell Road, Peninsula, Ohio 44264.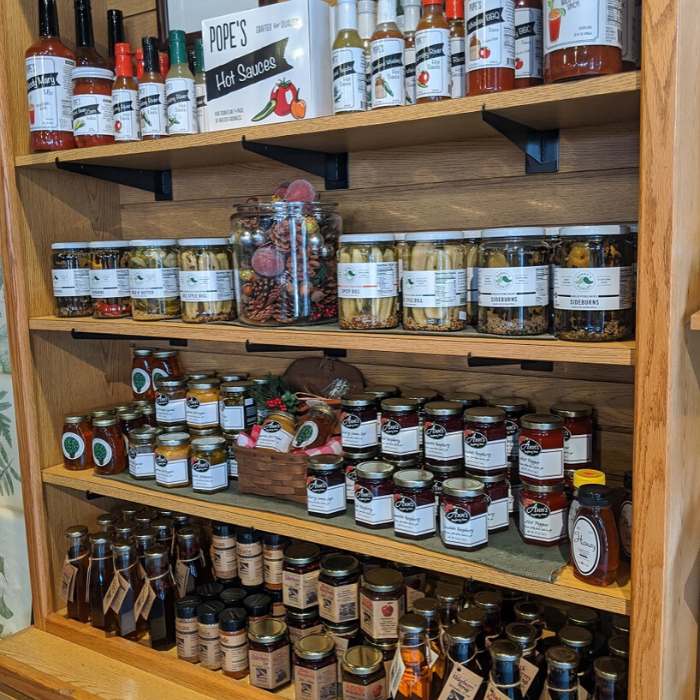 Time to Eat!
If you are looking for a spot to grab dinner at the end of your day, look no further than Peninsula! Along with local shops, the area right off of the Lock 29 Trailhead has a few restaurants including the Winking Lizard and the family-owned Fisher's Cafe and Pub. Trail Mix Peninsula is also right in the area if you are looking to grab a quick snack or a Cuyahoga Valley National Park keepsake to remember your adventuress.
Use this guide as a way to create the perfect day for you and your loved ones! Whether you are looking for an exertion-packed day with friends or just a relaxing stroll with family, a day at CVNP is sure to offer you unforgettable memories that will be cherished for a lifetime. What adventure will you choose?