The Conservancy for Cuyahoga Valley National Park is the nonprofit friends group of our national park. Their mission is to enrich people's lives and enhance our region by inspiring use, preservation and support of CVNP. If you'd like to learn more about this local nonprofit, check out this FAQ blog post.
Get the Plate
If you're a Cascade Subaru fan, the Conservancy offers a unique way to support the park: By purchasing a CVNP license plate! $15 of every purchase goes to the Conservancy. They can be purchased through your local BMV – just ask for the CVNP plate featuring Blue Hen Falls.
Park Pride
We spoke to a few people in the community who have chosen to purchase the plate and asked them why they made the switch. Read on to see what they had to say.
Gene Stepanik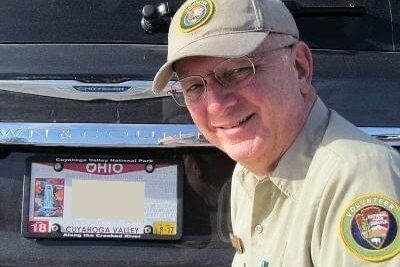 "Having the Cuyahoga Valley National Park license plate is meaningful to me in two ways. First, it shows my pride in the Cuyahoga Valley National Park. Second, I know that part of the license plate renewal fee is going to benefit the Park and make possible the activities, programs, and continued improvements through the Conservancy that could not be made by the National Park Service alone."
Sarah Lock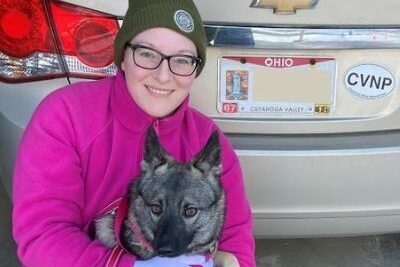 "I call the CVNP license plate a conversation starter. I have seen people in parking lots point at my license plate and hear them saying Cuyahoga Valley as they walk past, sometimes even giving an 'I love that Park, too!' kind of shout-out. What a simple way to connect and share a smile. I wonder what other conversations have started because of those who support the park with this specialty plate."
Chris & Libbie Buehler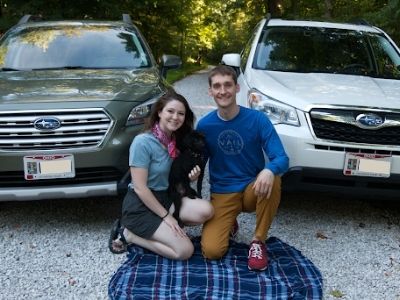 "CVNP has played a significant role in our lives as individuals and as a couple. It's where I would escape to relax throughout my college years and where Christopher and I spent many dates, our engagement day, and now our favorite weekends enjoying. I want to show off our love of the park any way I can!" – Libbie
"I really like promoting our National Parks, especially the one that is close to our home! I love the idea of making people aware of something that may not be top of mind when it comes to local outdoor recreation." – Christopher
Donations Make a Difference
By purchasing the Cuyahoga Valley National Park plate, you are not only financially supporting Ohio's national park – you're also sharing your love with everyone who sees your plates and spreading the word that we have a wonderful park right here connecting Cleveland and Akron.
If you would like to support the park by switching to the CVNP plate, you can do so at your local BMV or by visiting oplates.com.
---
Already have a CVNP plate? Share your photo and tell us why you chose to get the plate by emailing info@forcvnp.org