Despite being the fastest growing demographic in the United States, the Latinx community are often underrepresented in visiting public lands. The National Park Service estimates only about one in 10 of its visitors is Latino.
Latino Conservation Week: Disfrutando y Conservando Nuestra Tierra is an initiative of Hispanic Access Foundation, a national nonprofit that works to connect Latinos with partners and opportunities to create a more equitable society. Latino Conservation Week was created to support the Latino community getting into the outdoors and participating in activities to protect our natural resources.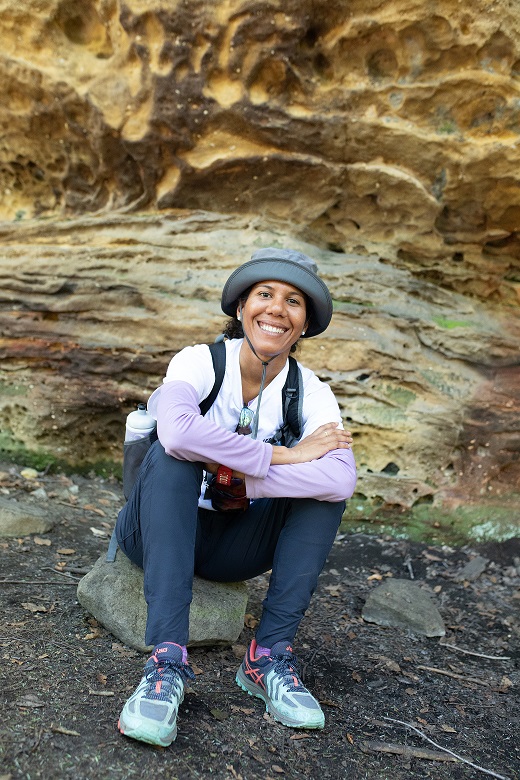 The Conservancy was proud to host Ohio's first-ever Latino Conservation Week event in our very own national park! Guests arrived at Brandywine Falls for an afternoon of hiking and relaxation, led by Ranger Lidia. This was also a time for attendees to share stories, encourage each other and discuss the essential relationship between access to greenspace and mental health.
Jesús Sánchez, Education Director for the Conservancy, says Latino Conservation Week is important because it provides the platform for Latinx communities to contribute and create awareness around conservation.
"These efforts are import because we are contributing to something that impacts everyone, but doing it alongside people who look like us, speak our language, and have the same cultural values,"  Jesús said.
By participating in Latino Conservation Week 2019, the Conservancy joined Latinos across the nation to promote conservation efforts in their community and provided an opportunity for Latinos to show their support for permanently protecting our land, water, and air. Check out all the fun we had at our very first Latino Conservation Week event!