At A Glance
Hilly, unpaved trail with several very steep sections. Riding Run and Perkins NPS Map
Riding Run Trail ascends a short slope before plateauing onto a wide path that gradually leads you uphill, elevating you above the valley that slides off to your right. The trail traverses an old township road through a forest of white oaks, sycamores, ferns, and an occasional conifer. And, toward the end, toe-scrunching downgrades and serpentines will remind you why Riding Run is rated as a moderate-to-difficult bridle trail.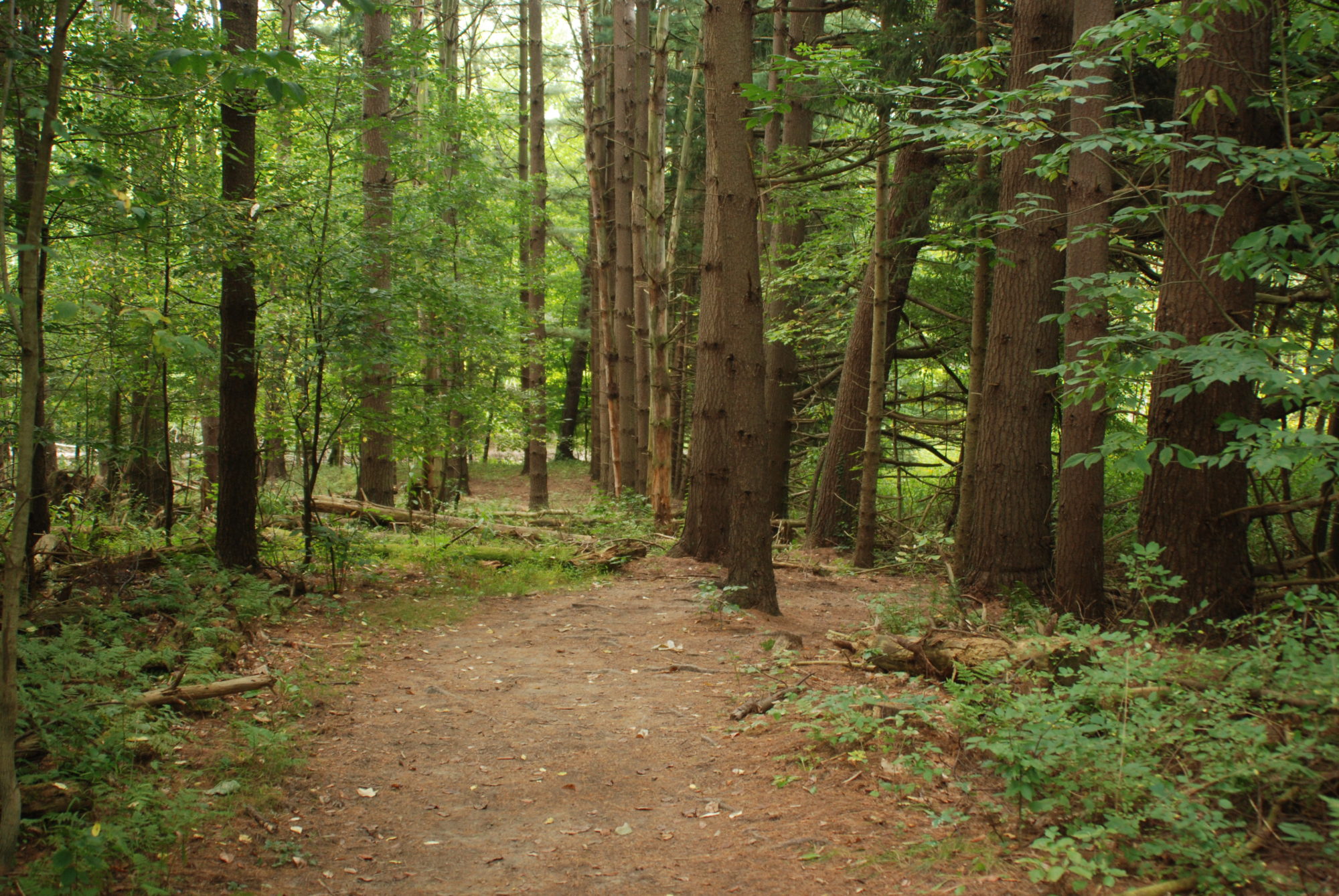 Directions
CVNP is open year-round, 24 hours a day, and does not charge a fee. Visitors may bring dogs as long as they are on a six-foot leash.
Take I-77S to Exit 143 for OH-176 toward I-271 N/Richefield. Turn left onto Wheatley Road. Take a slight right to stay on Wheatley Road. The Everett Covered Bridge Trailhead will be on your right.
What Makes it Great
For about two miles of the four-mile trail, you'll feel like Little Red Riding Hood wandering through the forest. But instead of a wolf, you'll encounter deer flies, pileated woodpeckers, and rabbits. Coyotes patrol the park as well, but you're more likely to hear them than see them.
A little way down the trail you won't be able to miss all the vines twisting into abstract art, two sturdy pedestrian bridges awaiting footsteps, and a monolithic oak. Unfortunately, roots and other trip hazards render this trail very challenging for children and folks who are unsteady on their feet.
Who Is Going to Love It
Anyone looking to work up a good sweat. Clevelanders who moved downtown to renounce a stop-and-go commute but still want to retreat to the woods once in a while will like the quick half-hour highway drive to the trailhead. Injury-prone people and those who are afraid of losing their wi-fi connection will like the fact that Everett Road and Wheatley Road border two-thirds of Riding Run, making civilization just a hop, skip, and jump away. Those who like nature but don't want to be touched by it won't have to dodge low-hanging branches or trudge through tall, possibly tick-filled grass.