Make A Year-End Gift
Together, We Can Go Far!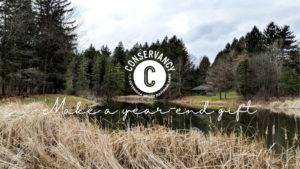 There's an African proverb that states, "If you want to go fast, go alone. If you want to go far, go together."
Our Conservancy supporters have proven that we can, in fact, go far together. Even when we are faced with challenges, the Conservancy is able to accomplish wonderful things with your support.
Now, we are laying the groundwork for 2021 and we need your help. We are working on important projects next year, such as completing a major land acquisition project for the park, assisting with trail improvement, and providing programs for park visitors.
Help us keep the momentum going by making a year-end gift today.
Together, we can go far!