When cooler temperatures hit, sometimes it's easier to grab your favorite blanket and stay on the couch than it is to go outside. It might even be a struggle to pull away from your screens and say hello to the Sun while you soak up some vitamin D. But spending time in Cuyahoga Valley National Park, whether hiking, biking or just simply enjoying nature, can lead to significant benefits in physical and mental health.
We put together a list of fun fall activities to add some fresh fall air to your schedule. Now just grab some apple cider and head outside!
Check out Cuyahoga Connections Volume 12 for a Fall Activity Tracker to help you count how many hours you spend outside this season.
Activities in CVNP
Hike a Scenic Trail
The Everett Covered Bridge is a great spot for fall colors and one of the most iconic locations in the park. Take some time to relax by the bridge and river, then hike the Furnace Run Trail.
Plan a Picnic With Warm Comfort Foods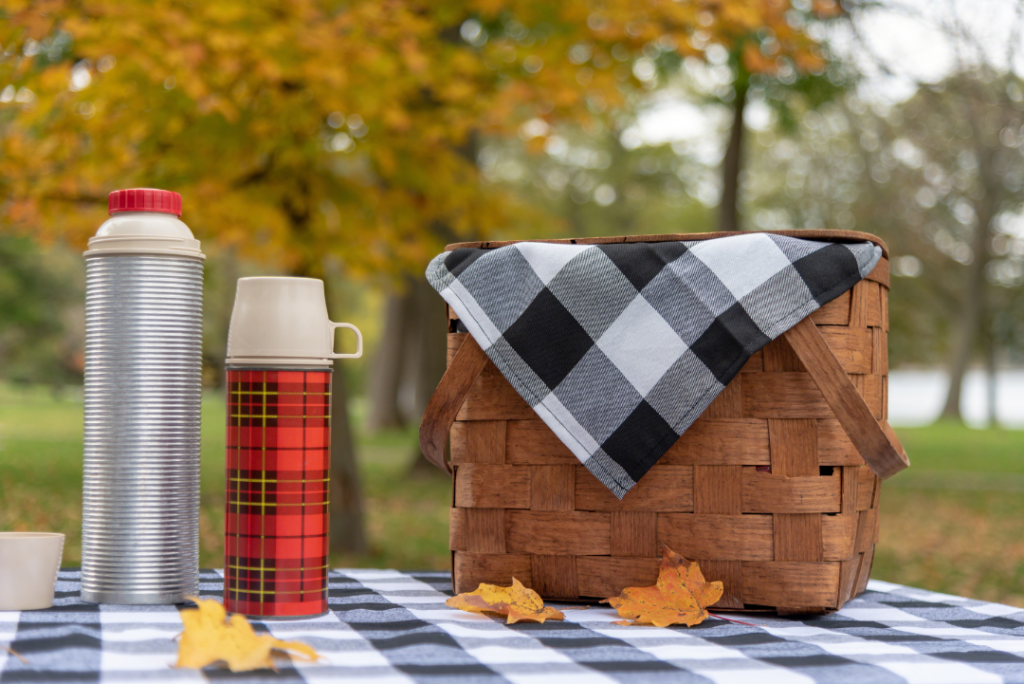 Pick a sunny day and pack up a few of these flavors to enjoy in the park:
Soup or Chili (don't forget to use a thermos!)
Oatmeal Butterscotch or Snickerdoodle Cookies
Caramel Apple Popcorn from Crooked Kettle Popcorn
Pumpkin or Apple Muffins
Hot Chocolate
Pumpkin, Apple or Pecan Pie
Kayak or Canoe the Cuyahoga River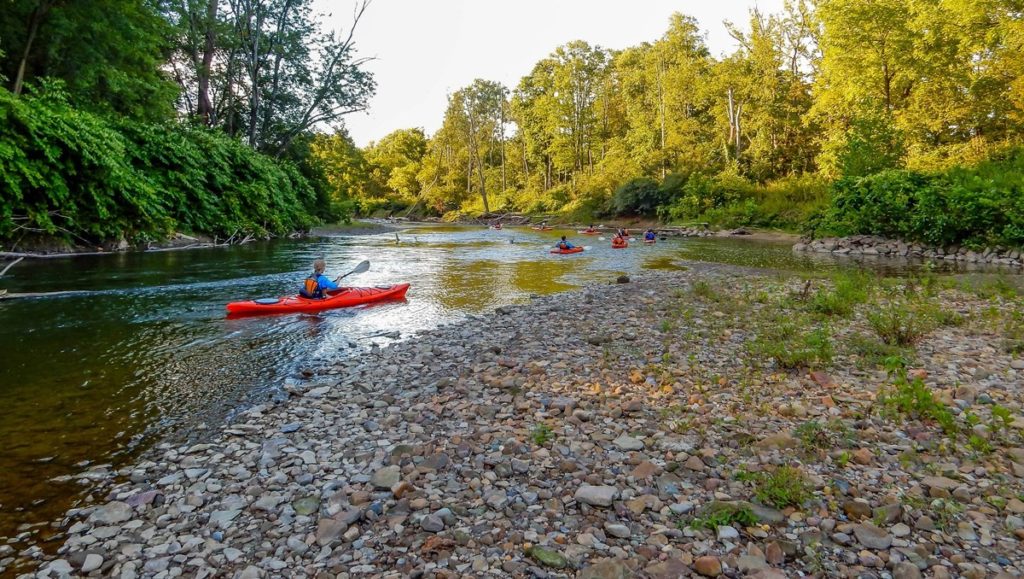 Relax as you float down the river and take in the sights and sounds of the park.
Join a Volunteer Project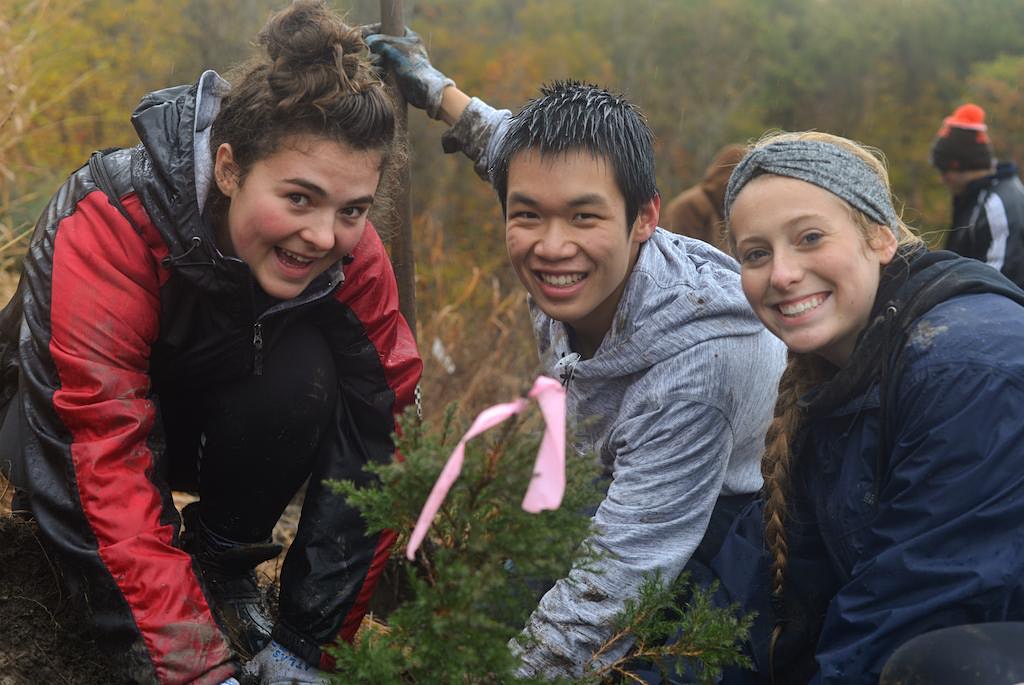 You can make a difference in Cuyahoga Valley National Park! Sign up for our seed collection or invasive plant removal drop-in.
Register for our fall celebration, Exploration!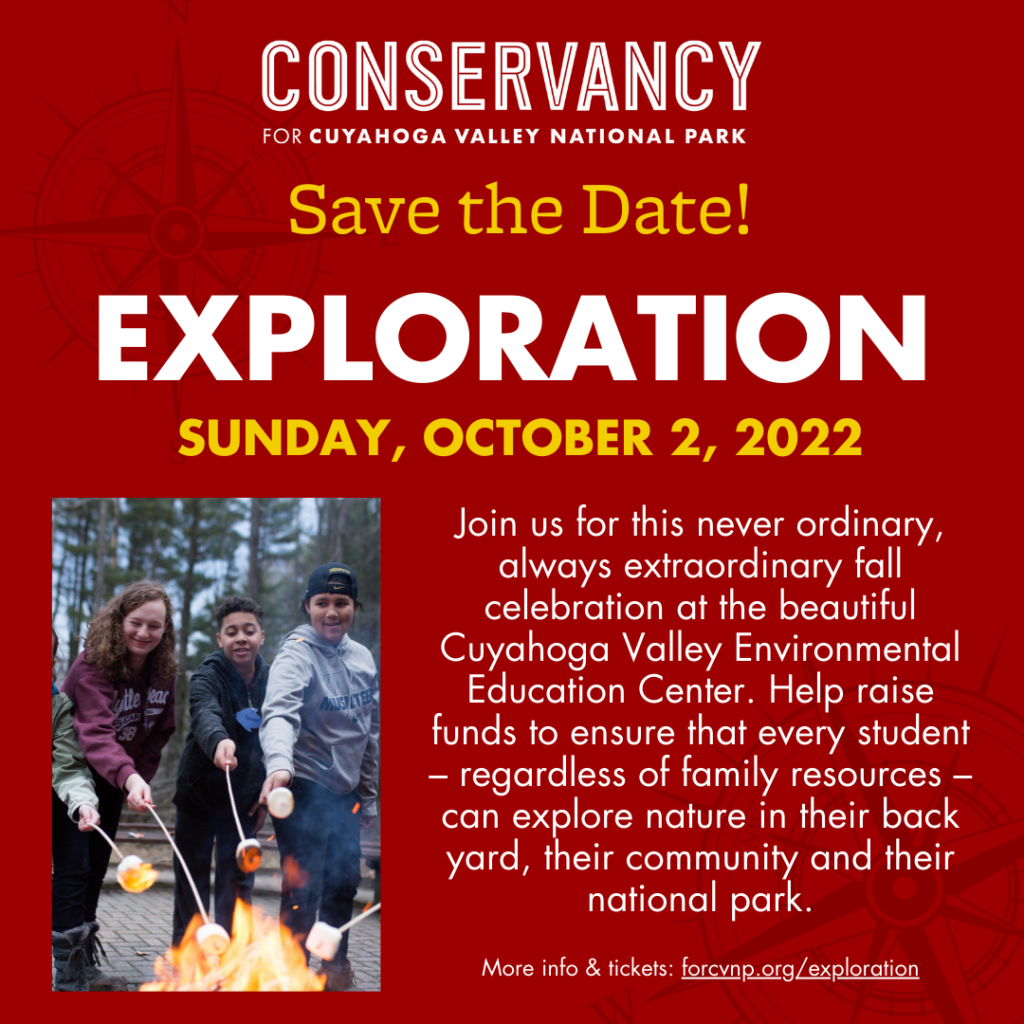 Other Outdoor Activities
Can't make it to the park, or just looking for more ideas? Here are some other outdoor activities to add to your fall plans:
Read in a hammock
Go fishing
Go camping
Relax around a bonfire
Host an outdoor movie night in your backyard
Go apple picking at a local orchard
Go on a hayride
Work or study outside
Hit the pavement on a scooter, skateboard, roller skates…you get the idea!
Take your dog for a long walk around your neighborhood.
---
Feeling a little chilly? Pick up a CVNP hoodie, beanie or coffee mug from Trail Mix Peninsula or Boston Store.
Share your favorite fall moments in the park with us by using #forcvnp and tagging us @forcvnp!