Love is patient – but doesn't halt!
In 2020, the Conservancy and Haus of Cool launched a partnership to bring Pop-Up Park Weddings to Cuyahoga Valley National Park. After seeing so many happy couples celebrating their love at Happy Days Lodge and Hines Hill, we are thrilled to announce Pop-Up Park Weddings are BACK for 2021! To celebrate, we took some time to chat with one of our wonderful 2020 couples, Erin and George, about their experience.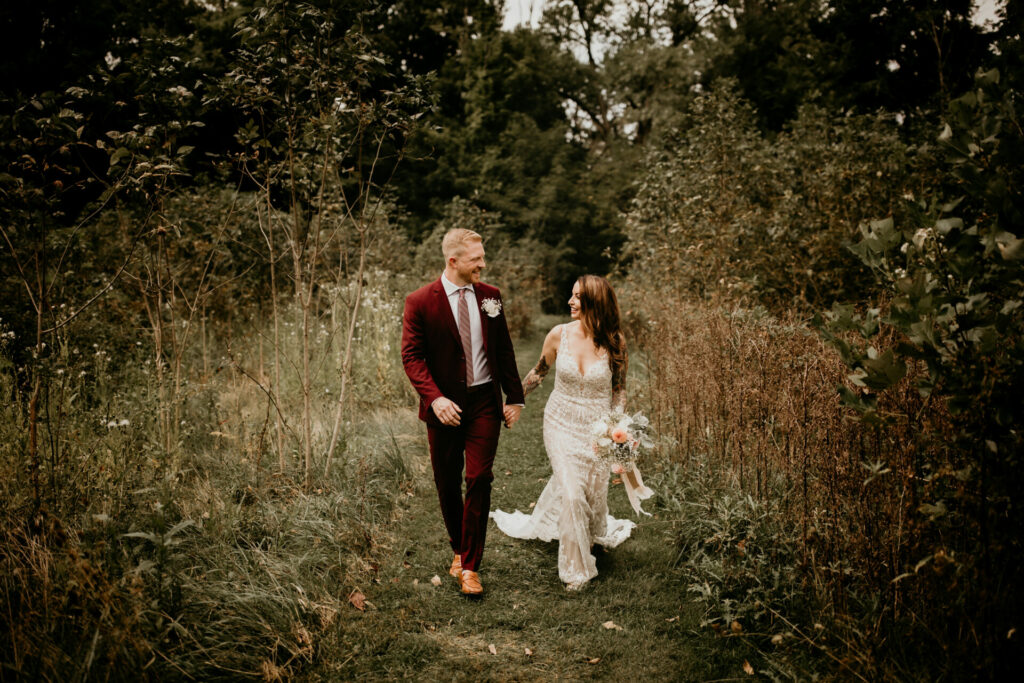 Q: What's your love story?
A: We met over a decade ago on Facebook (before online dating was the norm!). He messaged me randomly with, "Hi, I'm George!" I'd like to say the rest is history, but our story has been unique from the very beginning. We didn't immediately jump into dating, but we were very good friends for the first 6-8 months or so. About 6 months into dating, we decided to get a Great Dane puppy, Zeke (who has played a major role in our relationship, as you'll later find out).
As most young couples in their early 20's do, we eventually drifted apart after about a little over a year of dating. We split up, I kept Zeke, and we went our separate ways. Over the next four years, we saw each other at random, and it was primarily because of Zeke. George would check in to see how his boy was doing. Well, one day in early December 2016, while I was on a blind date at my favorite wing joint in Columbus, in walks George! It was at THAT moment that I knew he was the one I was supposed to be with (sorry, "Other Guy"!).
Fast forward just over three years later in December 2019, we were on vacation in Aruba when George got down on one knee and asked me to marry him. My parents and brother captured the moment on video, and it's something I'll always be thankful for.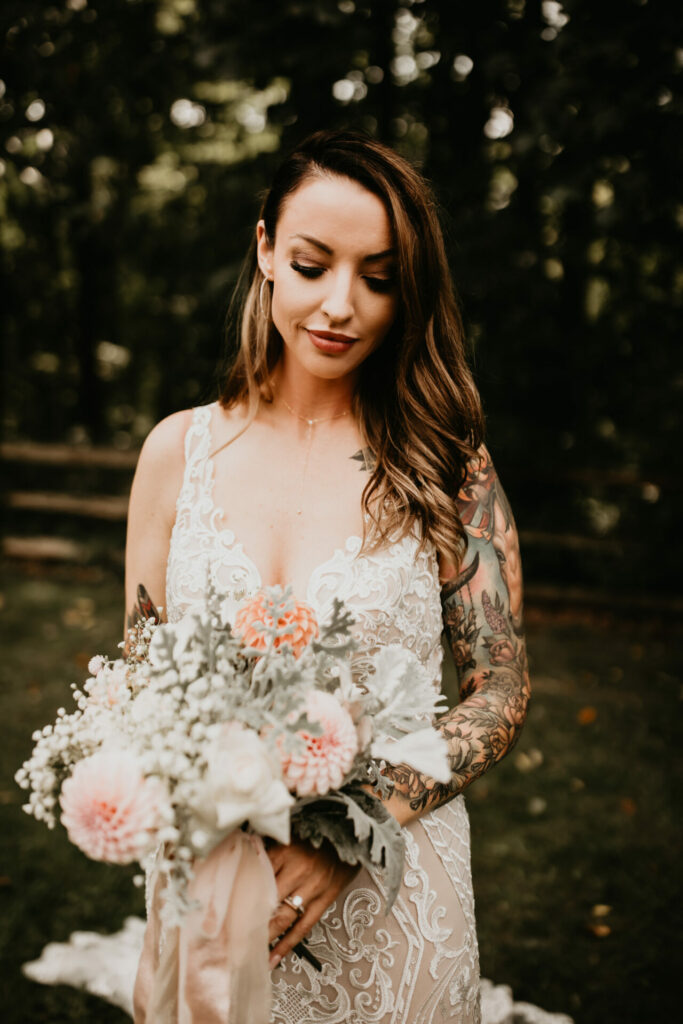 Q: What was your original plan for your wedding? Was it impacted by the pandemic?
A: We didn't immediately start planning our wedding. We knew we wanted a very small, intimate wedding in Sedona, AZ (our favorite place on earth!), but we weren't in a major rush. Then, 2020 happened and the pandemic really messed with our plans. Arizona was shut down for a while, our family wasn't really wanting to travel because of the virus, and so our wedding just seemed to be at a standstill.
Then, at the very end of July 2020, our seven and a half year old beloved Zeke was diagnosed with canine osteosarcoma. For anyone not familiar with this disease, it is a very aggressive bone cancer. Our hearts were crushed. George said right away: "We need to get married ASAP. He needs to be there." And right that second I hopped on Google and started checking into Ohio elopements…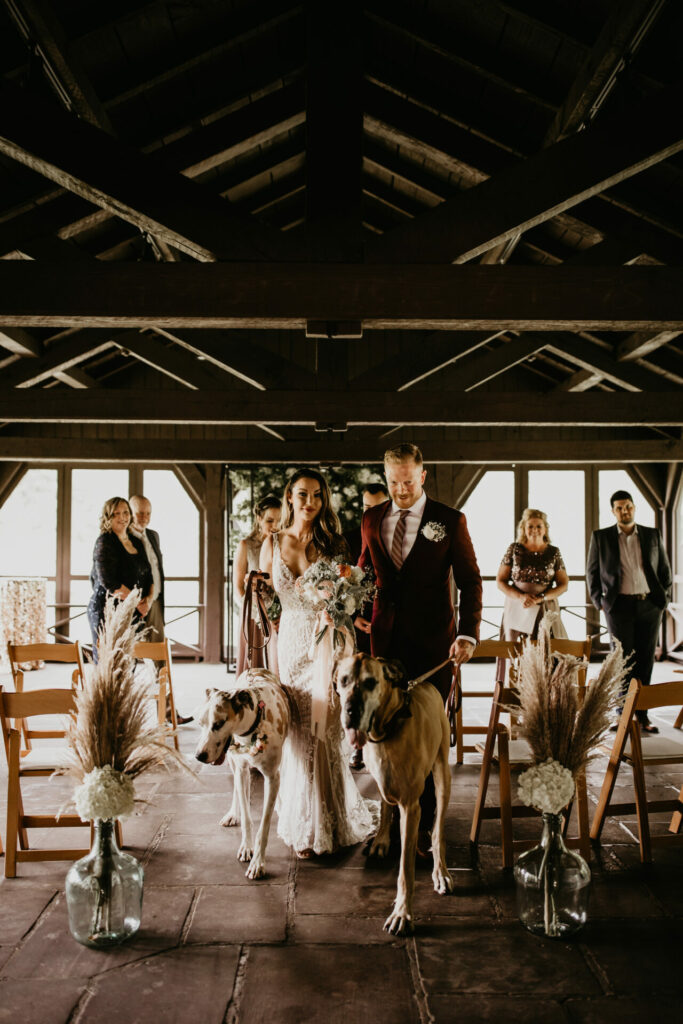 Q: Had you ever heard of pop-up weddings before? How did you hear about Pop-Up Park Weddings?
A: We had never heard of pop-up weddings until we started researching our options for our last-minute elopement. While I was googling Ohio elopement packages, I came across Haus of Cool and her pop-up park weddings.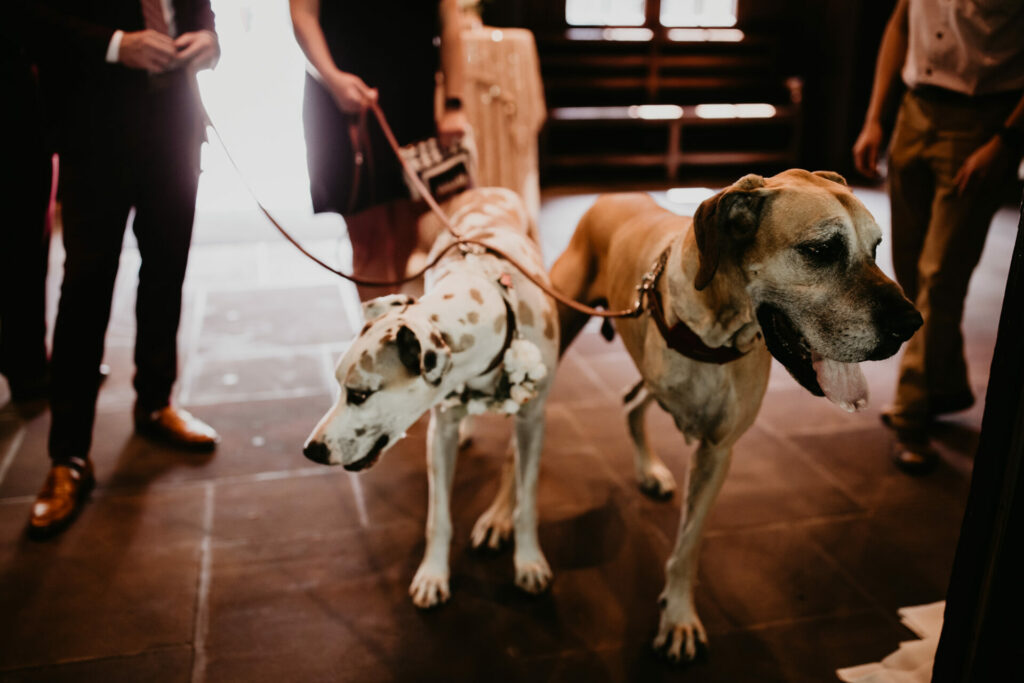 Q: What caught your eye about them or helped you know that it was the right option for you?
A: Literally everything about Kattie's business intrigued us. With everything going on with Zeke, the last thing we wanted or needed was to be stressed out over all the details that go into planning a wedding – especially one that was happening in literally 4 weeks! We wanted our day to be special, but we knew we needed all the help and guidance in the world! Kattie was PERFECT for the job. She made the entire process so easy, simple, and most importantly – STRESS FREE.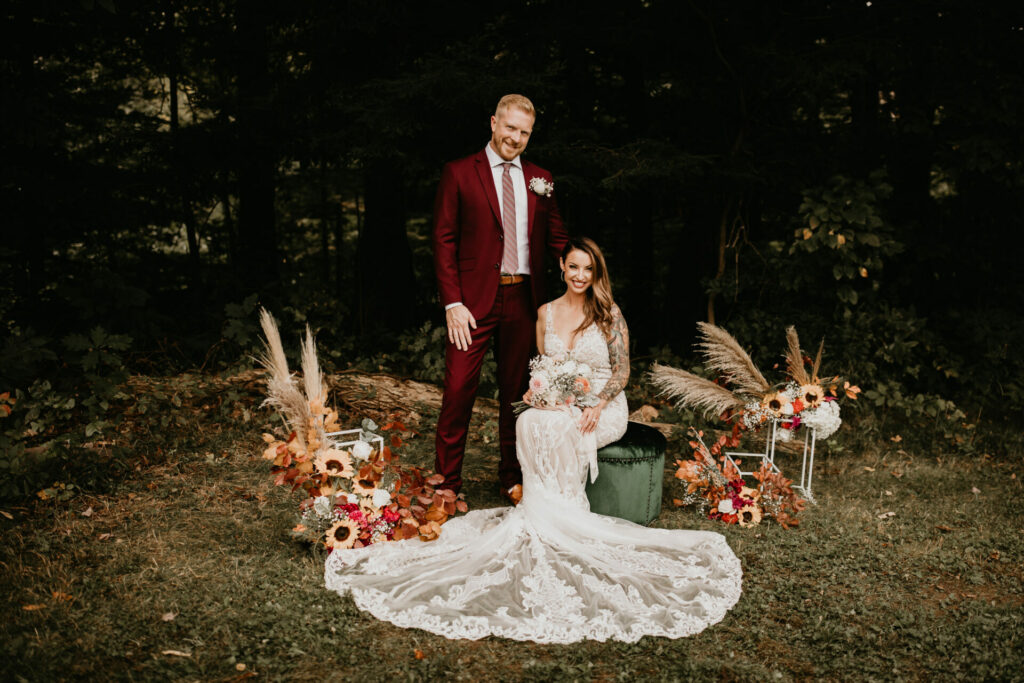 Q: What was your favorite part about your Pop-Up Park Wedding?
A: Our favorite part about our pop-up park wedding was just the ease of everything. We just had to show up, and boom – we were getting married! Also, the setting was very beautiful.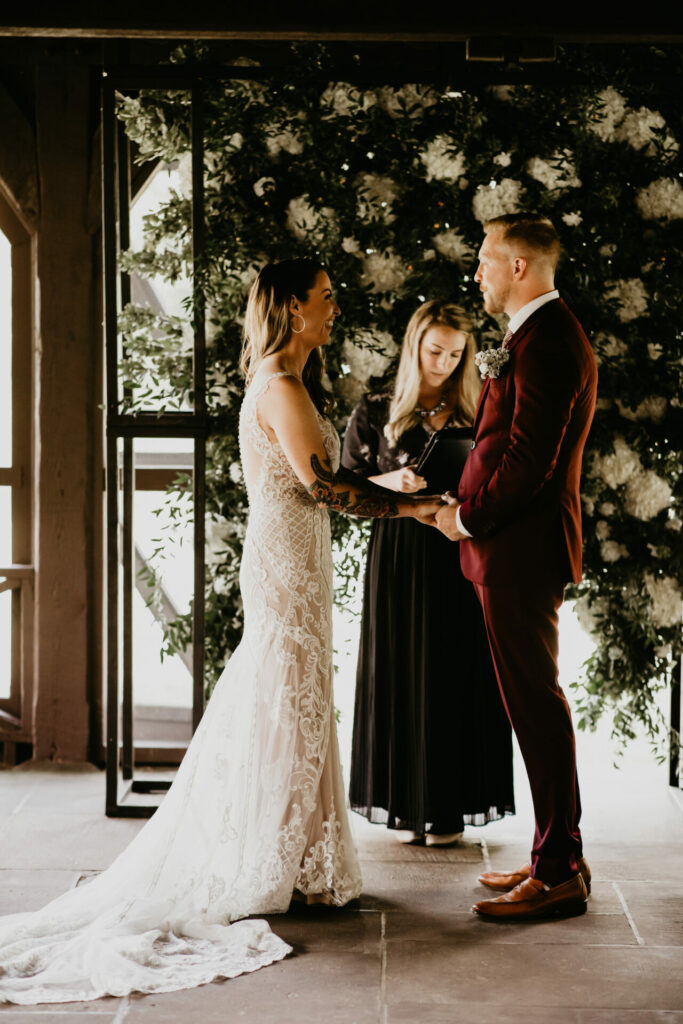 Q: Would you recommend Pop-Up Park Weddings? If so, why?
A: I would, and have already, recommended pop-up weddings to friends. I know many couples out there don't have the time or desire to plan an extravagant wedding. A pop-up wedding can still be beautiful and personalized.
Q: What's your best memory of the day?
A: The best memory of our wedding day, hands down, was that our Zeke was there with us (along with our female Great Dane, Willow!). Of course we were incredibly happy to be getting married, but the fact that our boy was able to be there with us was exactly what we wanted and prayed for. By our wedding date, he had already had his affected leg amputated and had his second round of chemo complete! He is such a trooper!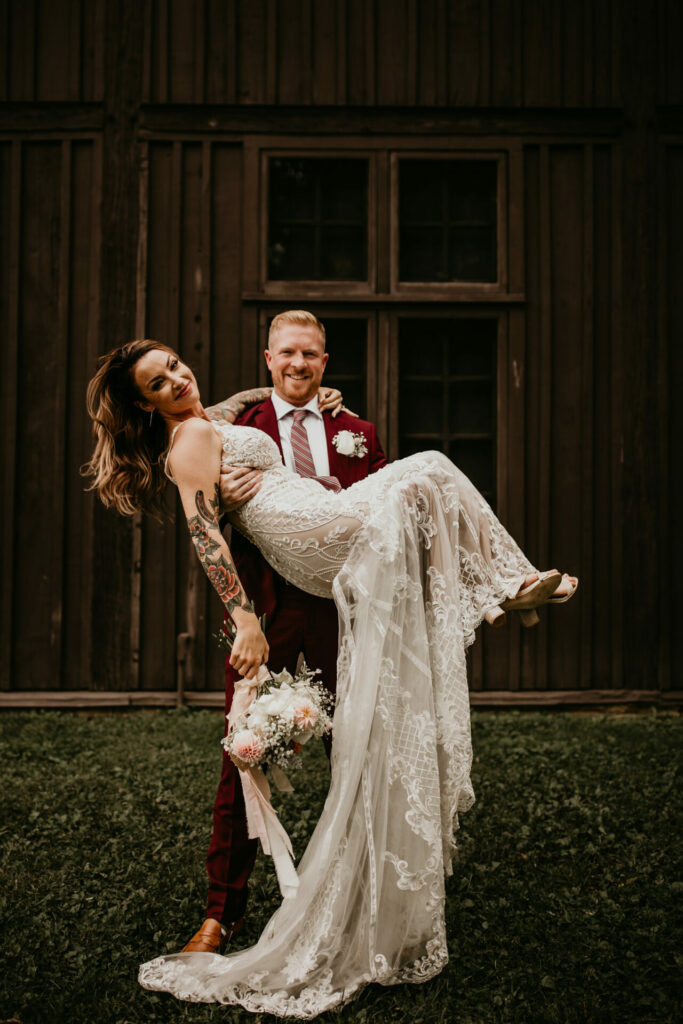 Q: Anything else you'd like to share?
A: We are so thankful for the opportunity of having our pop-up wedding at the park. It was a wonderful experience and we'd recommend a pop-up wedding to anyone!
---
Interested in learning more about Pop-Up Park Weddings? You can learn more about available dates and how to book your ceremony here.
Please note: Dogs are allowed to be a part of wedding ceremonies at Hines Hill and Happy Days Lodge (Pop-Up Park Weddings are ceremony only, no reception). For standard weddings, dogs are allowed take part in ceremonies only. They must go home after the ceremony.