During spring, several student groups and volunteers helped plant garden beds at the Cuyahoga Valley Environmental Education Center's (CVEEC) Learning Garden and Hoop House. This was part of a larger project aimed at revitalizing these spaces (learn more about the project in our Spring/Summer 2023 Conservancy magazine).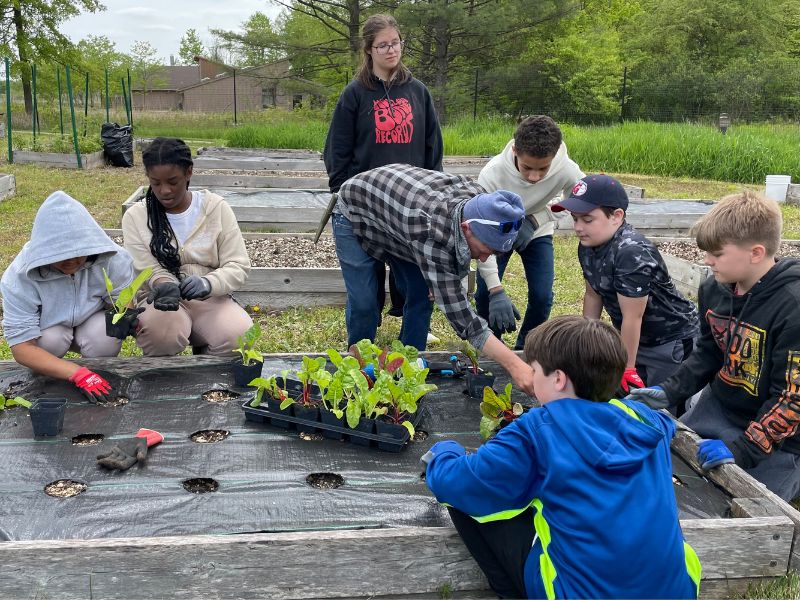 This summer, the harvest is amazing! Culinary Program Manager Wes Patterson and Sous Cheff Tom Harff recently shared a seasonal recipe for fried green tomatoes, using tomatoes straight from the garden. The duo is back with another delicious dish: Lentil Stuffed Roasted Peppers, made with peppers grown in the Hoop House (below).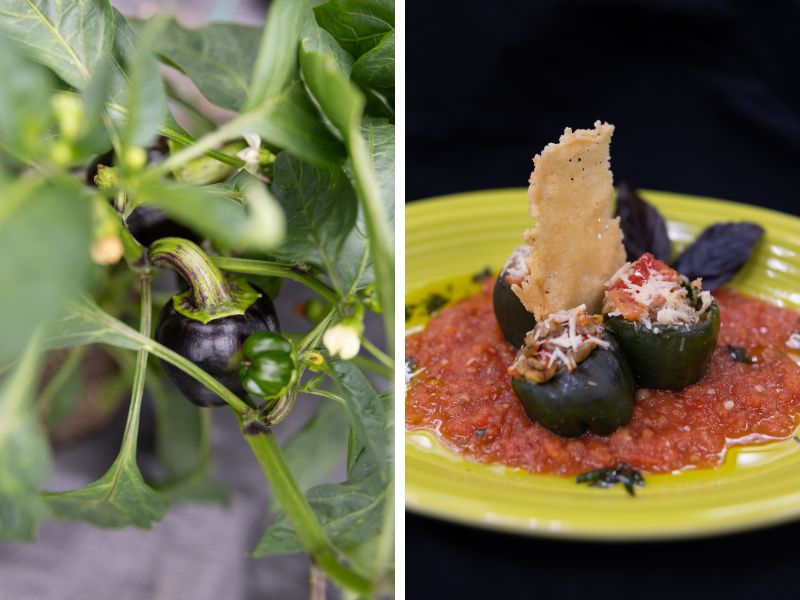 If you're interested in trying this recipe, download it below! To source local, seasonal ingredients, visit a local farmstand or farmers' market. The Cuyahoga Valley Farmers' Market, located in Cuyahoga Valley National Park's Howe Meadow, is a great choice. It's open on Saturdays from 9:00 am-12:00 pm. Enjoy!