Cuyahoga Valley National Park is filled with over 125 miles of beautiful trails, from rushing waterfalls to shaded evergreen forests, and meadows of wildflowers and ramps. If you frequent the park, you probably have a go-to trail. Maybe your favorite is the Ledges, where you can watch the sunset at the overlook, or the Tree Farm trail, where the meadows meet the tree line of Heritage Farms. But what's it like hiking every mile of CVNP?
Brynn Melfi, an Ohio-native and park enthusiast, wanted to explore more than just her go-to trails. After learning about CVNP's rich history of restoration, she hiked every trail the park has to offer. Brynn shares with us her experiences, and how you can do the same.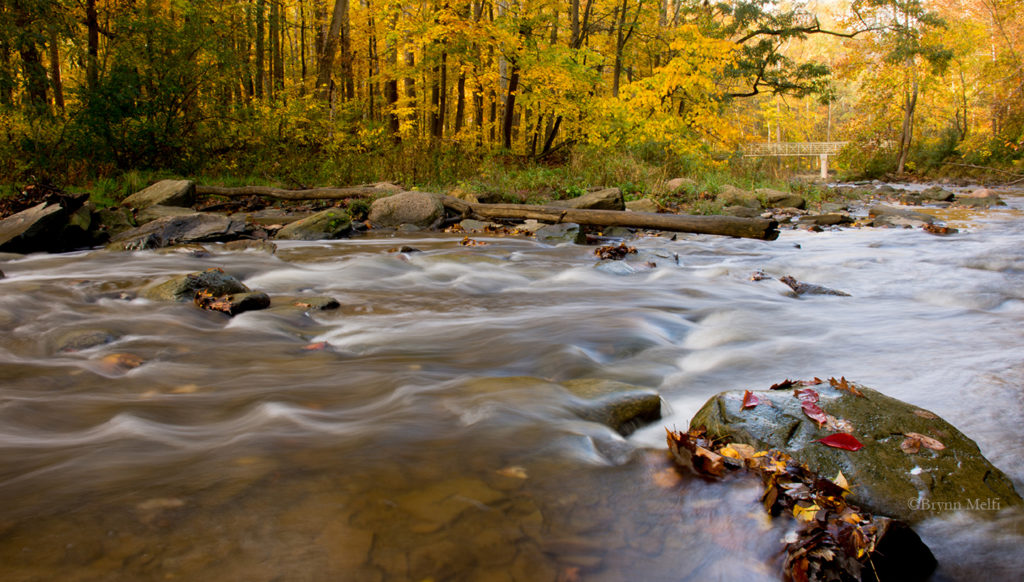 Are you originally from northeast Ohio?
I grew up on the west side of Cleveland (Rocky River) and moved back to the Cleveland area after college. I am extremely fortunate now to live only minutes from CVNP.
Did anyone join you for the challenge?
A few hikes were with friends and/or my children. My husband joined me on my final two trails. I hiked Old Carriage trail as part of a ranger-led Winter Warm Up Hike, which I really enjoyed and highly recommend! Otherwise, 80% of the miles were hiked solo; I never felt unsafe, and met so many kind and friendly fellow hikers on the trails! I tend to prefer the solitude of solo hiking and being able to hike and explore at my own pace.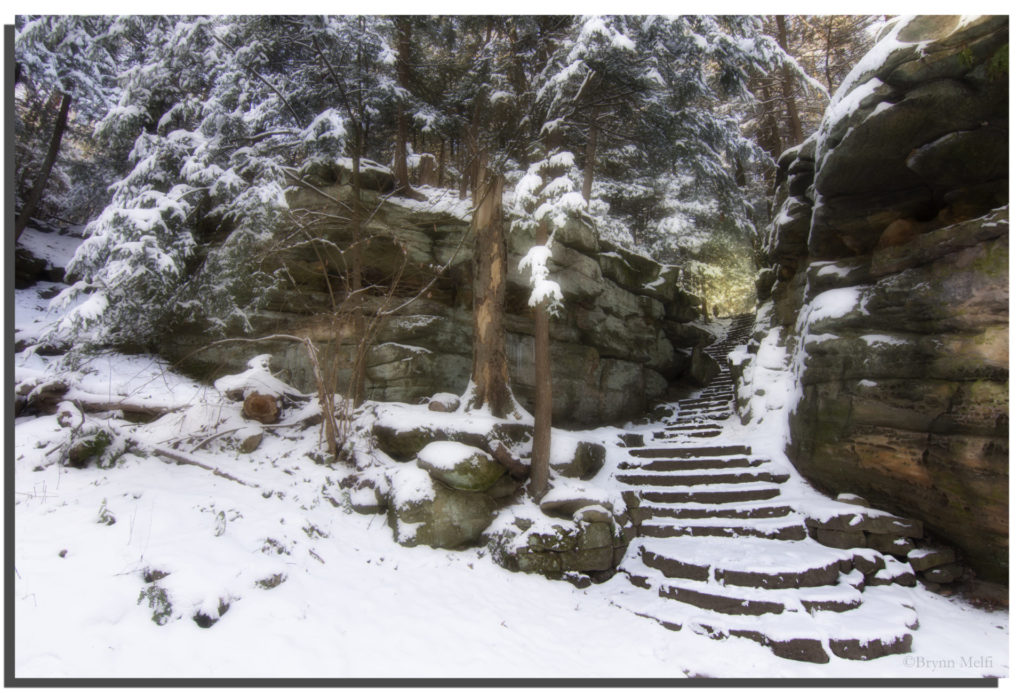 What motivated you to do this challenge?
When I began hiking in CVNP about five years ago, I always drove to the trailhead of a known/favorite trail—Ledges, Haskell Run, and Tree Farm were my top choices. I fell in love with CVNP on those initial trails, and from there became interested in learning about the history of the park.
The success story of CVNP, which really differentiates it from any other national park, is nothing less than miraculous. The incredible transformation and reclamation of much of the land within park boundaries that's taken place over the last forty years is astounding (the story of the Krejci Dump clean-up is just amazing).
From that research, I was absolutely hooked on this Cuyahoga Valley underdog, and made the conscious decision to explore every mile of trail in the park. I purchased a copy of the Trail Guide by the Cuyahoga Valley Trails Council (an invaluable resource for anyone spending time in the park), read it cover to cover, and soon started hiking towards my goal.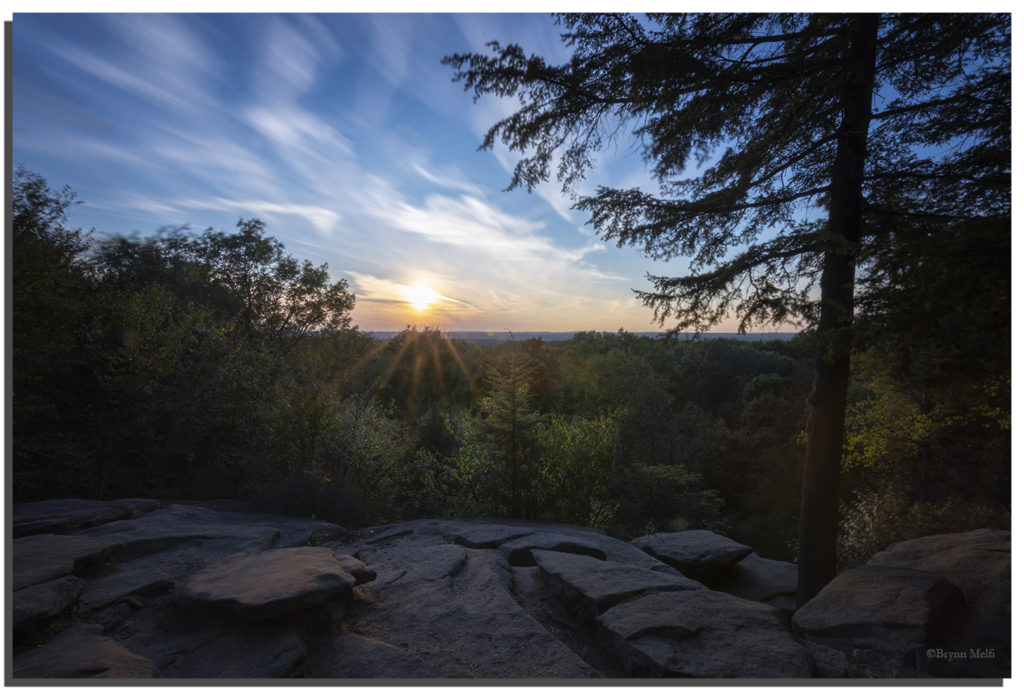 How'd it go? Any unexpected challenges? Surprises?
I had a blast hiking each and every trail! From the wild and rugged Buckeye Trail, to the remote and secluded Valley Trail, and the stunning ravines of Wetmore and Tabletop Trails…I really enjoyed exploring each area of the park. I now have favorite trails based on any given season—Furnace Run in late April for the carpets of Virginia Bluebells, Ledges after a fresh snow for a magical, otherworldly experience, Brandywine Gorge in October for the orange and yellow leaves canopying the creek, and just about every trail in summer for the lush, green gorgeousness of the forest.
One other experience I'd also recommend is a nighttime, ranger-led lantern hike; my family did this over the winter on the Cross Country Trail and we had so much fun hiking in the dark! Also…embrace the mud!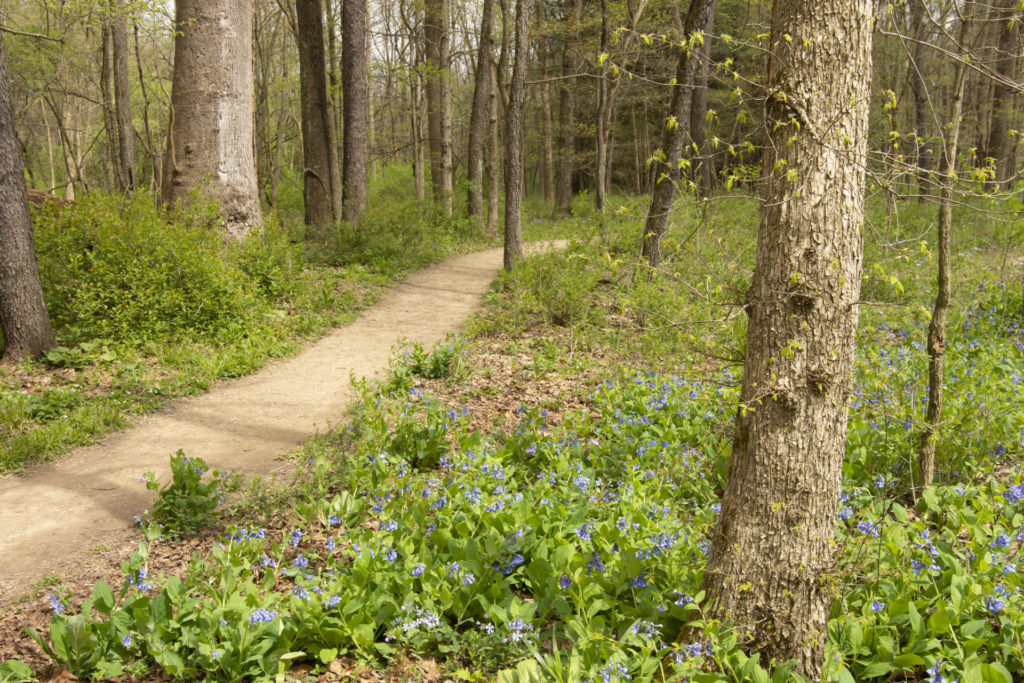 Did you learn anything about yourself, the trails, others, nature, etc?
I learned how critical being in nature is to my overall health. Forest therapy, forest bathing…walking in the woods…it's my favorite way to unplug and refresh. We are so lucky in NE Ohio to have this amazing national park to explore and spend quality time with nature. Even after hiking every trail, I still have a sense of awe and wonder every time I'm in the park. Also, the hiking community includes some of the kindest and friendliest people. I've met so many nice and helpful hikers out on the trails.
What were your favorite moments?
My favorite moments were all of those unexpected finds on the trails. A scenic view, carpets of flowers, an abandoned barn, hidden waterfalls, stunning ravines, successfully crossing a creek without falling in. Also—being proven wrong on how enjoyable I anticipated a trail to be. I left the Brecksville and Bedford bridle trails for the very end thinking I'd have to trudge through them, but the beauty of those trails honestly took my breath away.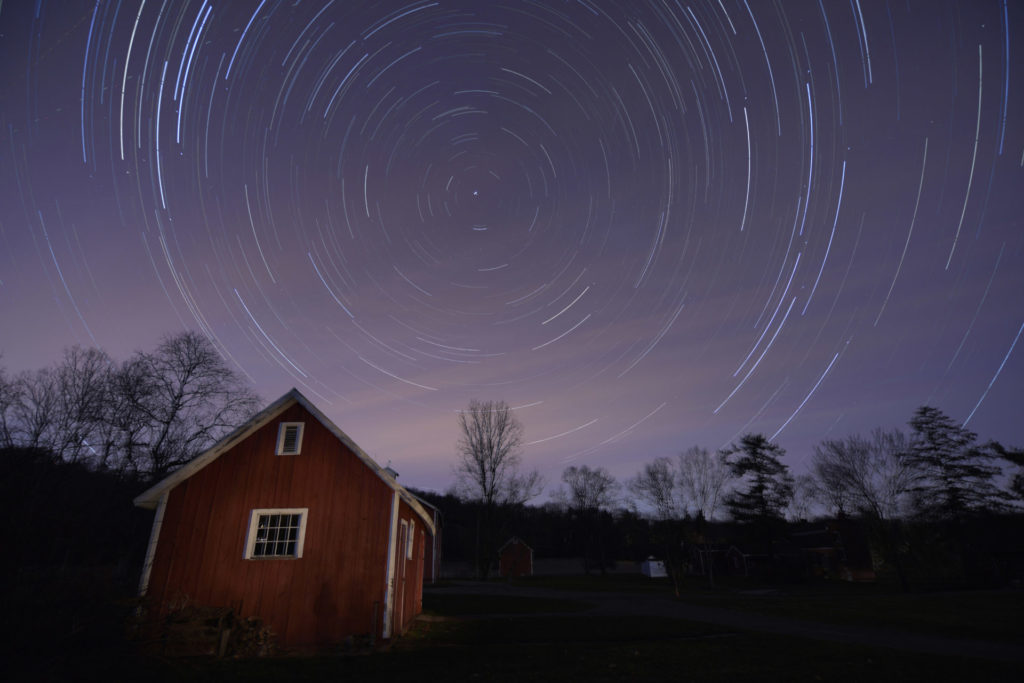 What tips do you have for others looking to complete this challenge?
First and foremost, pick up a copy of the CVNP Trail Guide. I would not have been able to complete this challenge without it. What's so nice, too, about the trails in CVNP is that you can tailor your hike to any particular distance you choose.
Want to just go out for an hour or two? There are a bevy of trails that are less than five miles. Want to challenge yourself with 7-10 miles or more? Hike a circuit of trails found at a few trailheads like Everett Rd or Wetmore. I also section-hiked the longer trails, such as the Buckeye Trail, the Towpath Trail and many of the bridle trails.
There are also many ways to make loop trails by section-hiking portions of the longer point to point trails (i.e. hiking the Buckeye Trail at the Pine Lane Trailhead north to Boston, and then catching the Valley Trail in Boston back south to Pine Lane).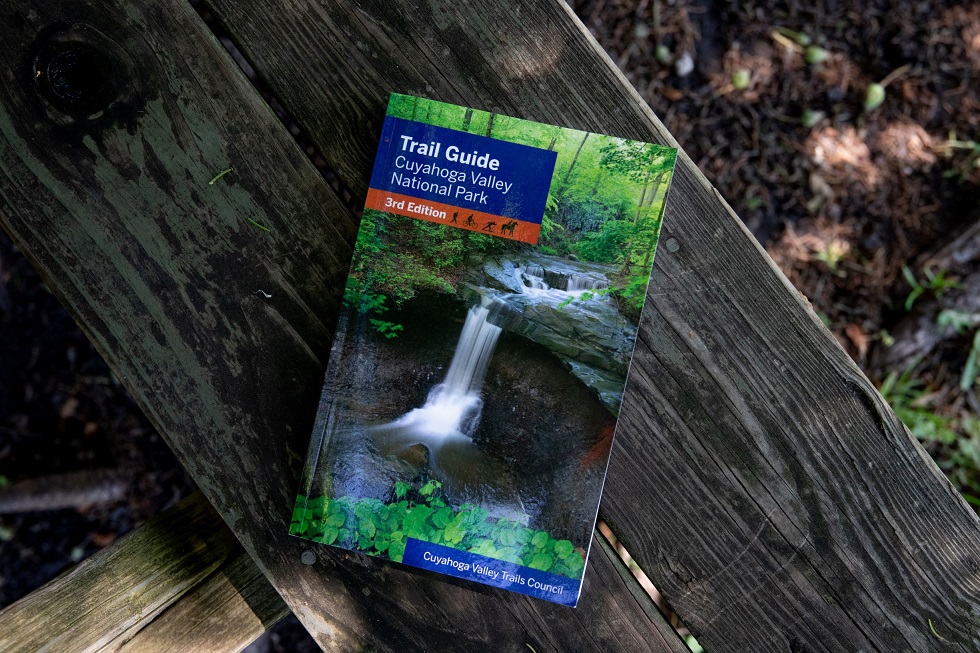 Anything else you'd like to share?
I would absolutely encourage anyone who either already enjoys hiking in CVNP, or those who have thought about hitting the trails, to challenge themselves with hiking all of the trails within CVNP boundaries. Exploring this park has been such a fun adventure! I'm also hoping to begin volunteering with one of the CVNP volunteer programs this fall. I'm looking forward to assisting visitors to the park, and passing on the appreciation and love of CVNP to others!
I've visited over 20 National Parks and have hiked internationally…and I'm always eager to return to NE Ohio and the beautiful Cuyahoga Valley.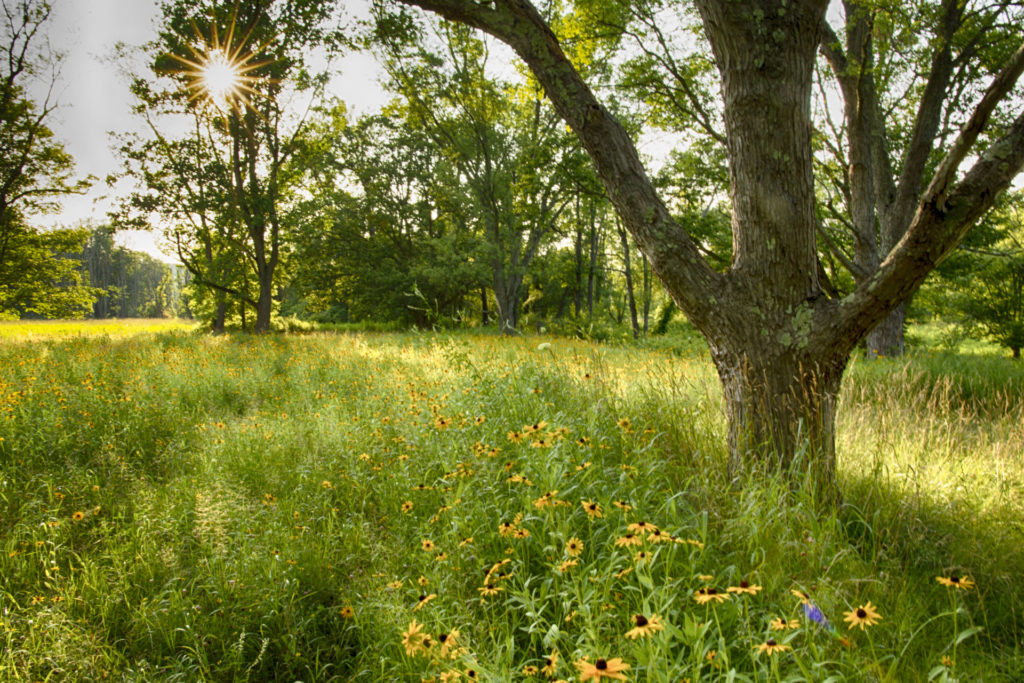 ---
Cuyahoga Valley National Park is free and open to all, complete with trails for all skill levels. Learn more about some of our favorite trails here.
We would love to hear your story, whether you are a beginner who is hiking our trails for the first time, or a seasoned expert like Brynn! Use the #forcvnp or email connect@forcvnp.org to share your story!