Lake, Salt Run, & Cross Country Trails
At A Glance
A trio of popular trails near in the Virginia Kendall area.
Distance & Difficulty
Lake: 1 mile, easy
Cross Country: 2.5 miles, moderate
Salt Run: 3.33 miles, moderate to difficult
Lake Loop, Cross Country Loop and Salt Run are a trilogy of well-loved trails that offer scenic distance, bridges to hike/run across and plenty of eyefuls to take in. Run across the road at the Lake Trailhead for another wonderful distance and you'll find that you have many more miles of moderate trail. Salt Run Trail is perhaps the most difficult of the three; some rate it as moderate, others might find its hilliness and woody, root-laden ground difficult.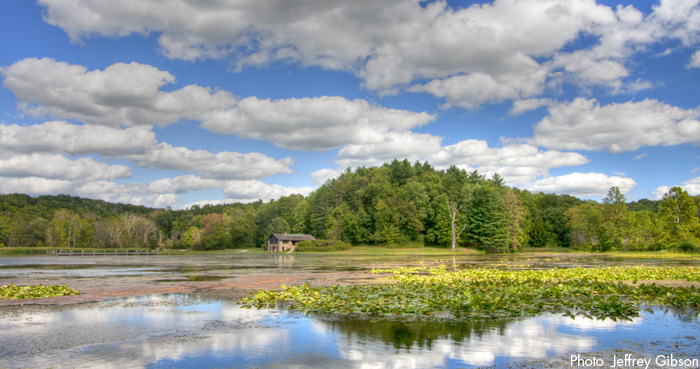 Directions
From north or south, take I-71 to I-271 N to SR-303 exit. Continue east on SR-303 for 2 miles until you arrive in Peninsula. Turn right on Akron-Peninsula Rd. and take to Truxell Rd. Left on Truxell Rd. and continue until you arrive at parking (right side of road). Entrance to the park locations is free; fees for special programs, rentals and additional accesses may be required.
What Makes it Great
It's a well-traveled path for hikers year-round, but draws a number of trail running enthusiasts during peak season, too, so watch "on your left" for passing runners. Cross Country and Salt Run are a nice compliment to the Lake Trail—beautiful views, scenery and elevation changes abound when combined.
Who Is Going to Love It
It goes without saying that hikers and trail runners are going to love this trilogy of trails. But with ample deer, chipmunks, squirrels, and plenty of birdwatching opportunities across the three, the odds are good that you'll tire out physically before you ever tire of your surroundings.